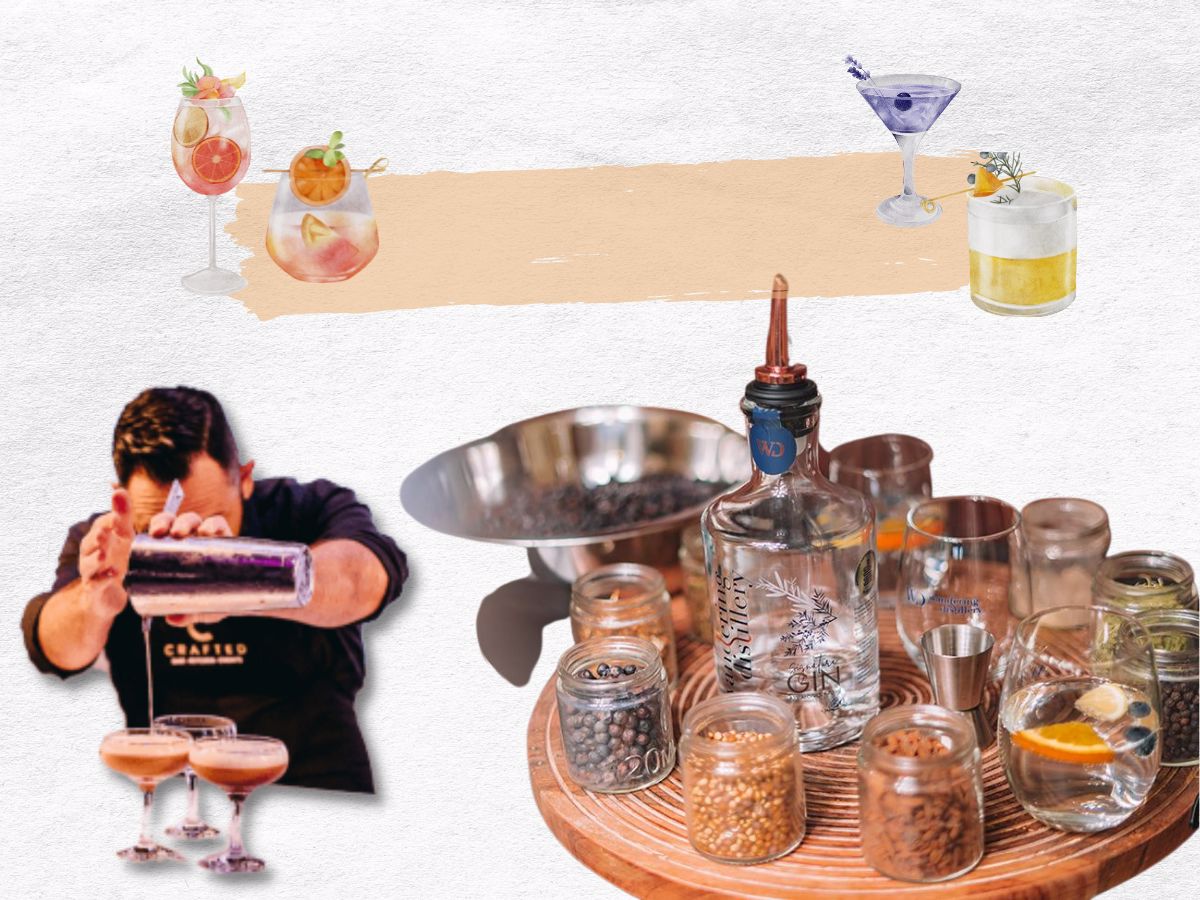 Gin Cocktail Masterclass
Learn the fundamentals of mixology and taste your delicious creations in this fun cocktail masterclass!
Open Days/times:13 November 2021 / 1pm - 4pm
Bars & Clubs:Cocktail Lounge
Details
Description
Join us for an unforgettable three-hour Gin Cocktail Masterclass co-organised by DoubleTree by Hilton Perth Northbridge and Wandering Distillery. Hear from guest speaker Wade Willcocks, owner and master distiller of Wandering Distillery as he shares the story of his gin making journey, which have produced some amazing small-batch craft gin - including the award-winning Signature Gin. Learn from leading mixologist and spirit expert Adam Keane about tonic, garnishes and perfect pairings, as well as tasting notes of the beautifully crafted gins from Wandering Distillery. You will learn the art of gin cocktail making and handcraft four delicious cocktails. After the class, relax and enjoy your own cocktail accompanied by a sumptuous selection of canapés! EVENT DETAILS Venue: Level 2, Lounge Bar at the DoubleTree by Hilton Perth Northbridge Time: 1pm - 4pm Price: $69 per person All equipment is provided. 18+ only.
Location
Address: DoubleTree by Hilton Perth Northbridge, 100 James Street,Northbridge,WA,6003
Phone: +61861482000
Email: [email protected]