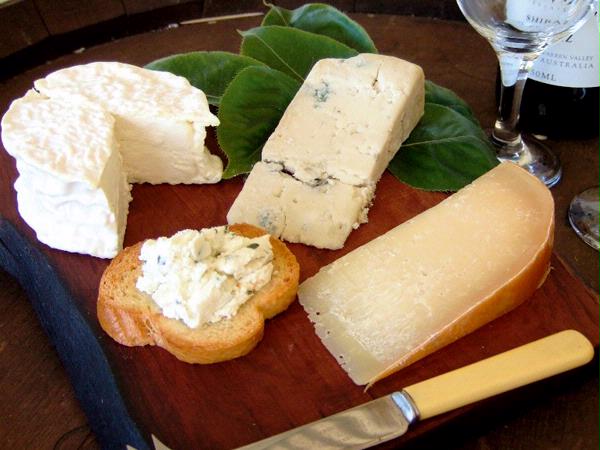 Cambray Sheep Cheese
Makers of award winning ewes milk cheese. Fromagerie open daily for tastings and platters. Relax in charming cottages surrounded by native forest.
Open days/Times:Open 7 days a week, 9am-5pm
Activity:Cheese Maker
Details
Description
Cambray Sheep Cheese & Cottages are located centrally between Margaret River and Pemberton on the Vasse Hwy near Nannup. Here at Cambray we offer guests a relaxing break in tranquil surrounds overlooking our picturesque farm surrounded by native forest. Whilst relaxing in charming 4 star cottages why not spoil yourself with a complimentary Cambray cheese platter. Guests are welcome to view the daily milking and the cheese maker at work creating the beautiful handmade farmhouse cheeses.
Our farmshop stocks delectable handmade goodies along with our full range of award-winning ewes milk cheese. Indulge in one of our famous cheese platters or our renowned fruitcake & cheese experience. Bring along a bottle of local wine or try our traditional teas and French-press coffee.
Here at Cambray, we are dedicated to making genuine "farmhouse" cheese. Every stage involved in producing our range of handmade artisan cheese happens right here on our family farm using age-old techniques.
Our flock of milking ewes graze freely on the lush farm pastures surrounded by native bushland and drink from natural springs, ensuring milk of the highest quality, full of flavours of the natural environment.
Borne from Jane's passion for cheesemaking and Bruce's experience in sheep farming, Cambray Sheep Cheese is a true family business, with son Tom and daughter Nerralie all busy in the dairy.
Sheep milk
Sheep milk has superior qualities to both goat and cow milk, being richer in vitamins A, B and E and with over 100% more calcium than cow milk. There is evidence that the lactose in sheep milk is more readily tolerated than that in cow milk allowing many lactose-intolerant people to enjoy sheep milk products.
Stockists
Away from the farm, you can find our delicious cheese at 'The Shed' Markets located between Busselton & Dunsborough (12 Caves Rd, Abbey) and every Saturday at the Margaret River Farmers Market.
We are also stocked at The Little Cheese Shop in Bayswater & Little Sister Delicatessen in Fremantle.
We are also served up at many award winning restaurants in Perth and the South West: Including Cape Lodge, Print Hall, Rockpool & Millbrook Winery (plus many more!)
Location