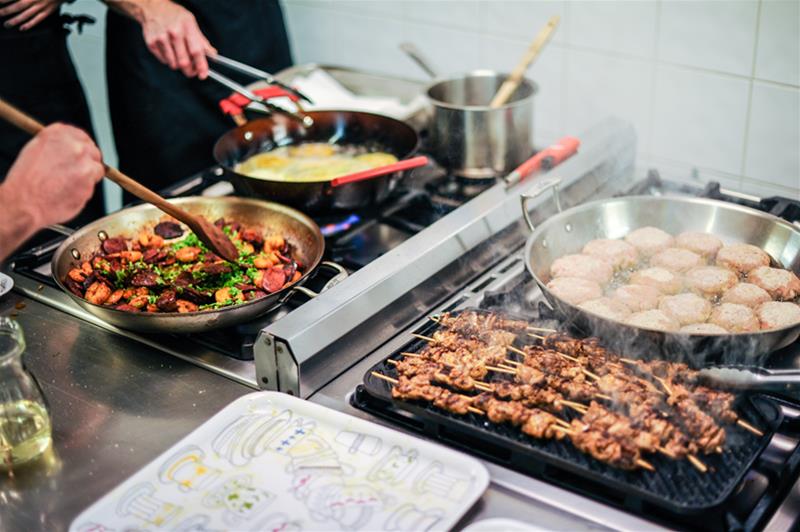 The Cooking Professor Cooking School
The Cooking Professor Cooking School - Cooking Classes on every day, Corporate & Private Events, Birthdays, Bucks, Hens, whatever you need!
Details
Description
Riki Kaspi – Chef/Owner of The Cooking Professor Cooking School is Perth's leading Cooking School offering unique 'hands-on' cooking classes with a wide range of cuisines & cooking techniques. With over four years of successful operation we currently have over 6,000 customers who love food, enjoy cooking and looking to enjoy the company of others in our friendly and fun environment. We keep them up to date via social media and monthly with our highly successful newsletter.
You don't need to be an experienced cook! Just come along to appreciate good food, the company of others and have a great time out. In our unique 'hands on' method, you will be responsible (with a partner) for the preparation of one of the 5-6 dishes usually cooked in the class (varies depending on class). You then get to sit down in our dining room and enjoy a feast of dishes, all cooked by you, accompanied by a glass of wine (BYO) & great company.
We also specialise in corporate & private events. Offering our unique 'hands-on' method (demonstrations also available) with a range of cuisines and additional options to choose from, our experienced team has created, designed and conducted cooking events for Perth's large and small businesses, and celebrated plenty of birthdays and Hens/Bucks nights. We can assure you that you will experience a memorable event which will bring together any group of people through an intimate, fun and creative process. The highlight of your event is the food you have created! You cannot imagine what a wonderful substantial meal your team will cook together, then served in dining area accompanied with a glass of wine…
For more information, a complete list of our cooking classes, videos of 'cooking in action', corporate/private events and testimonials visit our website at: www.thecookingprofessor.com.au
Contact:
Ph: 0411 874 906
Location
Address: 267 Scarborough Beach Road,Mount Hawthorn,WA,6016
Phone: 0411 274 712
Email: [email protected]