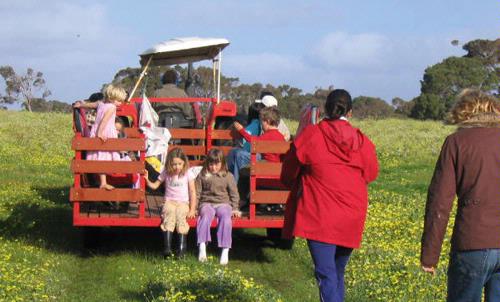 You can pat, feed and cuddle our wonderful animals!
Open days/Times:Open Everyday 9am - 5pm
Type:Attractions
Activity:Animal Farm
Suited For:Toddlers (0 - 3),Kids (4 - 12)
Details
Tour Locations:Margaret River
Type:Attractions
Suited For:Toddlers (0 - 3),Kids (4 - 12)
Open Days:Monday,Tuesday,Wednesday,Thursday,Friday,Saturday,Sunday
Description
We have over 350 animals at Sunflowers Animal Farm including kangaroos, kids, lambs, rabbits, guinea pigs, chicks, alpacas, dogs, pigs, piglets, cattle, llamas, clydesdale, emu, goats, chickens, ducks, ostrich, turkeys, sheep, guinea fowl, geese, shetland pony, horse, pink and grey galahs and Pommy, the talking long beaked corella! You will also see many wild birds wandering around the farm.
Related
Location