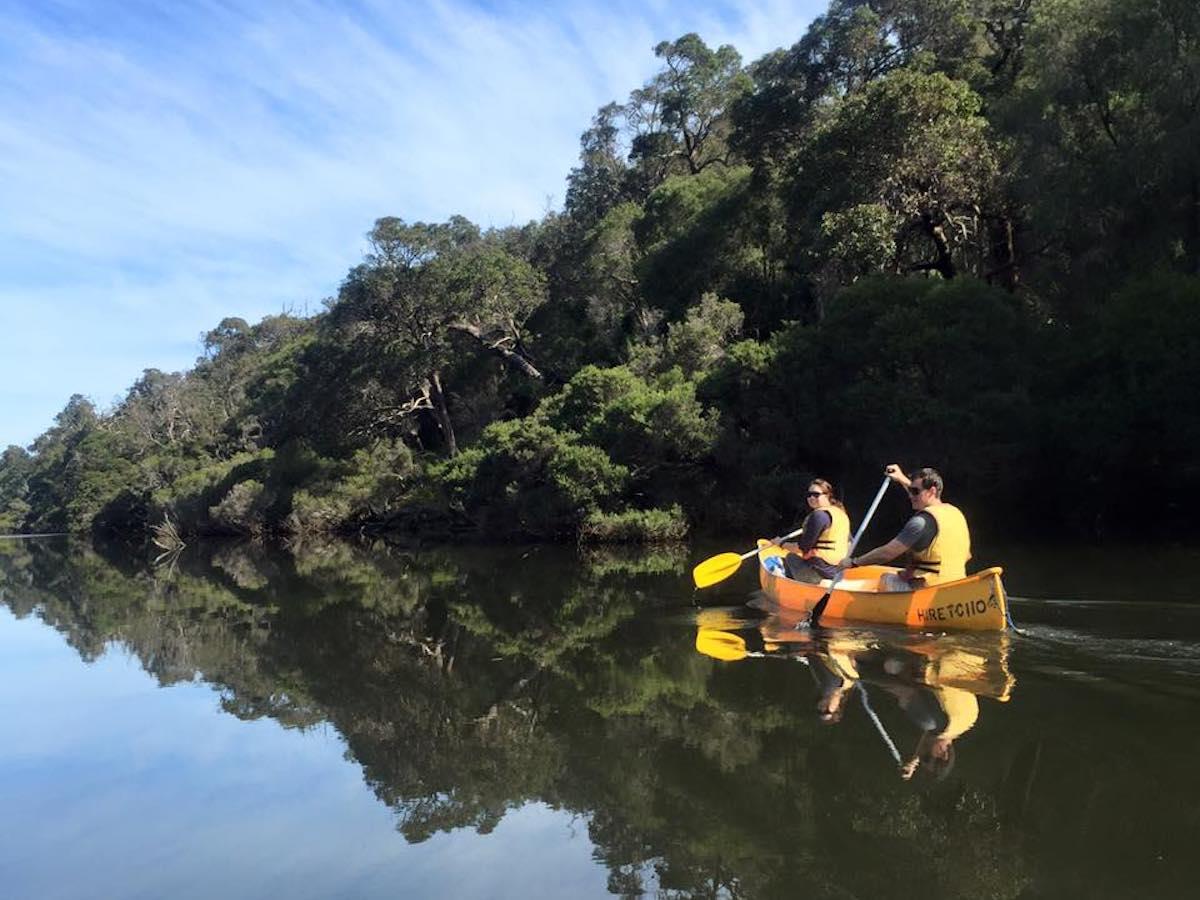 Bushtucker River And Winery Tours
Bushtucker River and Winery Tours are owned and guided by Helen Lee, a West Australian with an education in anthropology and botany and teaching.
Tour Price:$40 - $90
Type:Tours
Details
Tour Locations:Margaret River
Type:Tours
Description
In 1990, Helen Lee opened her Bushtucker Canoe Tour on the Margaret River, and guided every tour 360 days of the year, for the next 6 years. Having a passion for Aboriginal and natural history, Helen discovered medicinal plants native to the river and coast. Using these plants and natural bush foods, Helen concocted 25 interesting gourmet foods for the traveller to experience. The river and cliffs provide a natural adventure path as travellers follow Helen and her specialist guides through wildflowers, crystal waters in the huge wallcliffe! Aboriginal heritage and forested islands reveal unique Australian flora and fauna. The pioneer hardships and native foods, plus Aboriginal bush remedies are demonstrated against the backdrop of magnificent Wallcliffe House, 1828-1862. The story of how the river formed 60,000 years ago unfolds as the traveller enjoys food collection, medicine use and a gourmet picnic prepared from all Helen's collected "Bushtuckers". Between each river site and the gourmet picnic, travellers canoe in 2-5 seater eco canoes, stable and silent, in the pristine forest surrounding Margaret River! Swimming is a must,October to May each year!
Helen and her guides' story telling ability and their passion for the environment bring to life the cultural world of Aboriginal and outdoor Australian life. The tour is fine for active and inactive visitors. Awards in 1996 for excellence in heritage and cultural tourism, and again in 1999 and 2002 have provided strong motivation for Helen to maintain quality, informed and professional tour guiding on the beautiful Margaret River.
Location