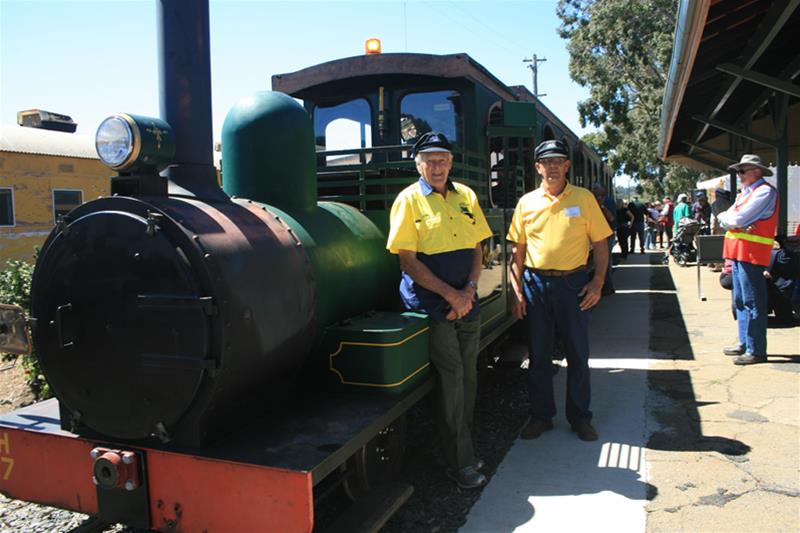 TOOT TOOT!! It's all aboard the 'Spirit of Kojonup', travelling at a leisurely pace the passengers will have an hour scenic tour of the countryside with all its wildflowers.
Open days/Times:1st & 3rd Sunday of each month, 11am
Tour Duration:One Hour
Type:Tours
Suited For:Families,Seniors
Details
Type:Tours
Suited For:Families,Seniors
Open Days:Sunday
Description
Share your memories with children and grandchildren an ultimate viewing platform and lots of fun!
Spirit of Kojonup runs 1st & 3rd Sunday each month at 11am. Available for group bookings at other times – Maximum 50 seats, Clubs, Birthday Parties, School, Caravan & Camping, Family Groups space available for two wheel chairs.
History of The Kojonup Railway
The Kojonup Tourist Railway began in 1993 with several local residents realising what history and value would lost should the railway line completely disappear in Kojonup. Through their hard work and perserverance and with the assistance of the Shire of Kojonup the Kojonup Tourist Railway Inc is an active volunteer organisation that is working towards the preservation of the 12 km line between Kojonup and the Farrar siding.

KTR are accredited to run our light railway vehicles on behalf of the Shire of Kojonup.
Location
Address: 143 Albany Highway,Kojonup,WA,6395
Phone: (08) 98310 500
Email: [email protected]