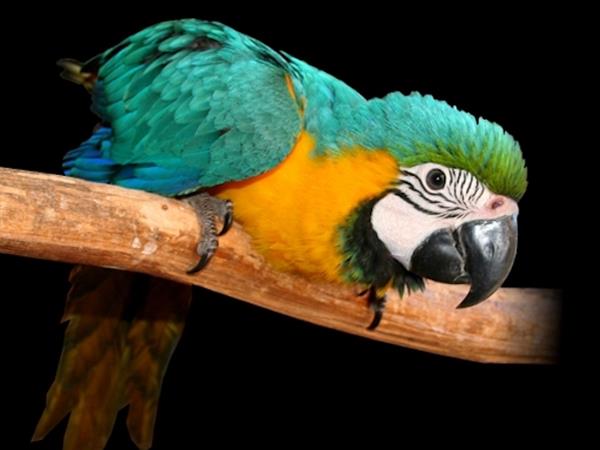 Rainbow Jungle
An active breeding program of endangered parrots is the centrepiece for this colourful and award winning development.
Open days/Times:Open 9am - 5pm Mon to Sat, 9am - 4pm Sun
Type:Attractions
Activity:Bird Watching,Wildlife Park/Centre
Suited For:Families
Details
Type:Attractions
Suited For:Families
Open Days:Monday,Tuesday,Wednesday,Thursday,Friday,Saturday,Sunday,Public Holidays
Description
Rainbow Jungle is regarded as Australia's most beautiful parrot habitat. Described as one of the wonders of Western Australia, this is a unique complex with a genuine touch of magic. Walk on the wild side. You will find the largest parrot free flight aviary in the country, with the biggest flock of Purple Crowned Lorikeets in the world and other brightly coloured Australian parrots.
You will wander through the centre along paved brick pathways, through landscaped tropical gardens, past waterfalls, fountains, stained glass windows, gargoyles and lily ponds. You will enjoy close encounters with our black, red and yellow local white tailed Cockatoos and don't be surprised if you hear them say 'hello' as you pass by.
Around every corner there are parrots in all colours of the rainbow, such as the Eclectus Parrot and the colourful and mischievous blue and gold South American Macaws. Upon arrival at Rainbow Jungle you will find ample parking for coaches, private vehicles and caravans. Australian made souvenirs, post cards, calming music CD's by John Barnard, tea and coffee, cool drinks and ice creams are available to enjoy in our relaxation area where background, ambient music is playing.
A free BBQ facility and covered picnic area are provided and there is easy wheelchair access to most areas including the toilets. Our staff will do their best to make sure your visit is an enjoyable experience - they help us to be the best. Please note that the last entrance is 4pm... because you need at least an hour to see everything!
Rainbow Jungle continues to be admired by visitors from far and wide. It is a world class, multi award winning attraction and reportedly is the highlight of the majority of most tourists' holidays in Kalbarri.
Location
Address: Red Bluff Rd,Kalbarri,WA,6530
Phone: (08) 9937 1248
Email: [email protected]