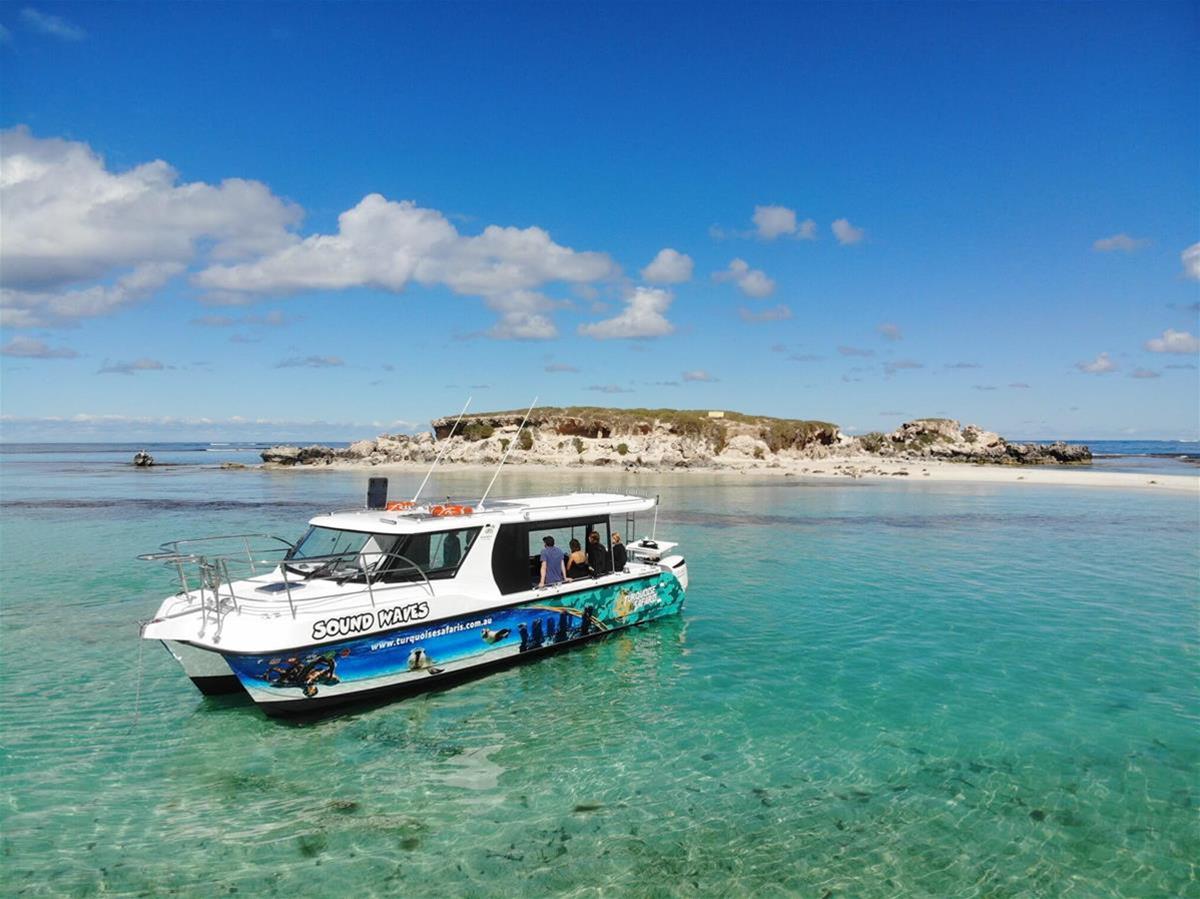 Turquoise Safaris
Turquoise Safaris is the leading boat tour operator in Jurien Bay specialising in Sea Lion Tours and Fishing Charters.
Tour Duration:150 Minutes
Tour Price:$0.00 - $99
Type:Charters & Rentals,Tours
Activity:Four Wheel Driving,Snorkelling
Suited For:Families,Toddlers (0 - 3),Kids (4 - 12),Adults (18+),Wheelchairs
Details
Tour Capacity:Sea Lion Tour is 12, Fishing Charter is 6.
Tour Locations:Jurien Bay
Type:Charters & Rentals,Tours
Suited For:Families,Toddlers (0 - 3),Kids (4 - 12),Adults (18+),Wheelchairs
Open Days:Monday,Tuesday,Wednesday,Thursday,Friday,Saturday,Sunday
Description
Their guides are long time residents who know all the secret spots in and around the area. They pride themselves on giving all their customers the most unique offshore experience Jurien Bay has to offer.
Located to the north of Perth, Western Australia, Jurien Bay is 220 km along the Indian Ocean Drive. It is a serene fishing town endowed with long stretches of beach and vibrantly coloured reefs teeming with marine life.
The thriving diversity of Jurien Bay's marine life, its shallow water accessibility and turquoise clarity reveal a fascinating line-up of rainbow coloured fish, sponges and breathtaking corals. Protected by an arc of small islands and limestone reefs, Jurien Bay has some of the best snorkel spots you can find along the coast.
While the local fishermen of Jurien's booming cray-fishing industry head out for another catch, they are helping the next group on board for a sea lion tour or loading up for a fishing charter. Spectacular snorkeling includes marine life explorations and plenty of opportunities for interaction with the very curious and sociable Australian Sea Lions.
Location
Address: Turquoise Safaris, Boat Harbour, Harbour Dr,Jurien Bay,WA,6516
Phone: 0458 905 432
Email: [email protected]