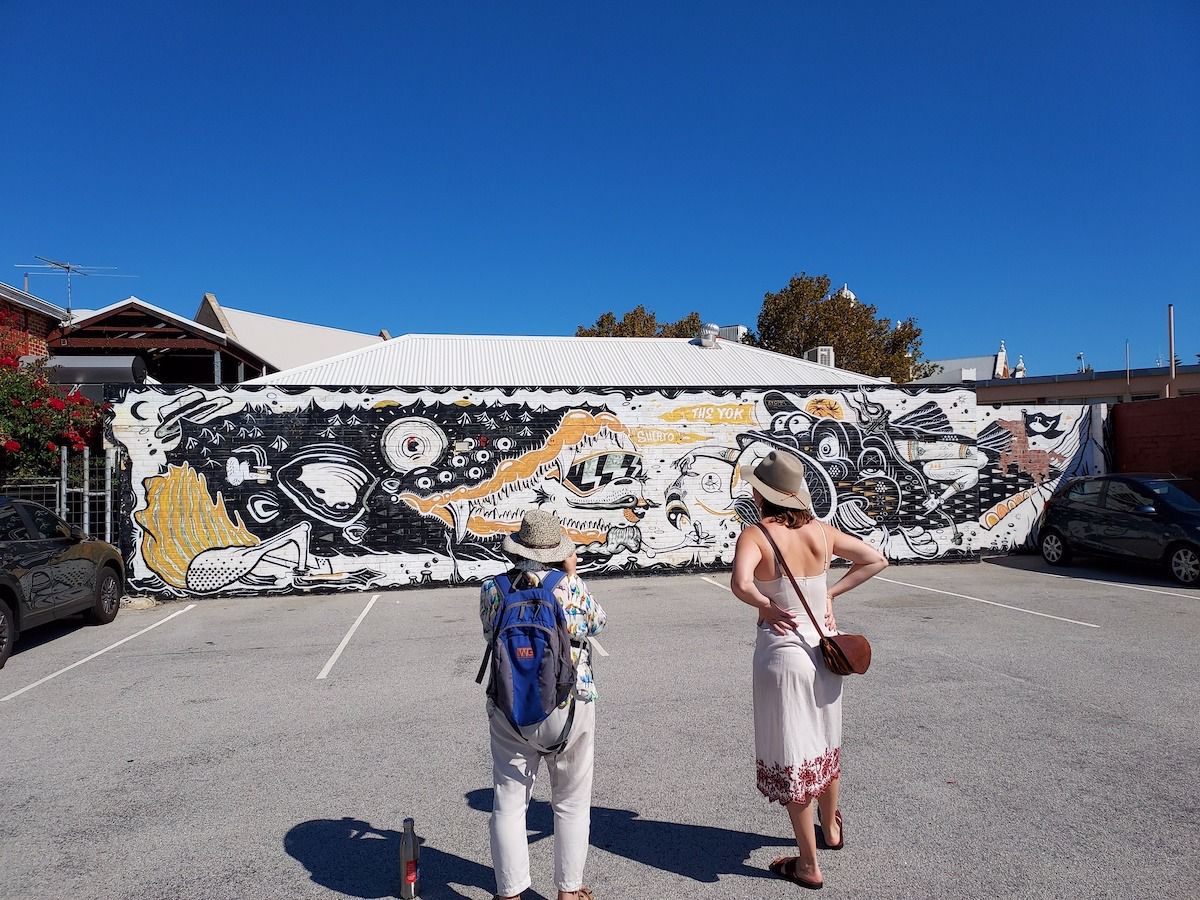 Street Art Walk Tour
Explore the art scene of Fremantle with this 2 hour Street Art Walk Tour and discover some of Freo's most iconic pieces.
Course Duration:2 hours
Open days/Times:Friday, Saturday, Sunday
Tour Duration:2 Hours
Tour Price:$40.00
Type:Tours
Activity:Art & Craft
Suited For:Adults (18+),Teens (13 - 17),Kids (4 - 12),Seniors
Details
Tour Capacity:10
Tour Locations:Various Locations
Type:Tours
Suited For:Adults (18+),Teens (13 - 17),Kids (4 - 12),Seniors
Open Days:Friday,Saturday,Sunday
Description
While we walk the streets and back alleys of Freo we will chat about the differences in graffiti ant street art. From the humble starting point of tags, legal VS illegal graffiti through to murals and commissioned pieces. This tour comes from our passion and interest in street art as well loads of chats with local artists, shop owners and supporters of street art in Fremantle. We are not just pointing out street art, we are telling the stories and opinions of the artists themselves who help make Freo what it is today, a thriving open minded and alternative arts hub!
Related
Convicts, Culture and Street Art
Location