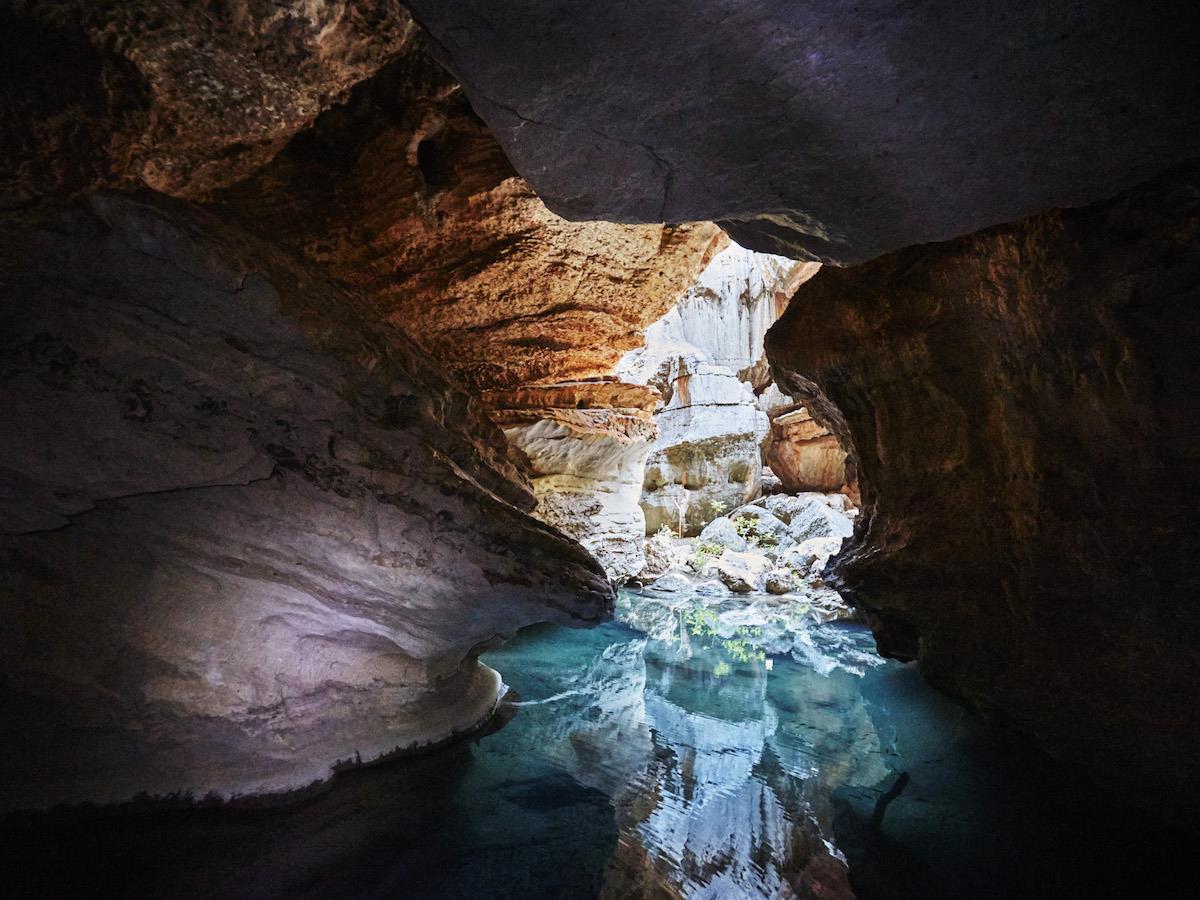 Mimbi Caves
The Gooniyandi people share a strong connection with Mimbi Caves and the surrounding country. It has been both home and a place of spiritual significance for thousands of years.
Course Duration:2 hours
Tour Price:$40 - $80
Type:Tours
Activity:Caving
Suited For:Families,Adults (18+)
Details
Type:Tours
Suited For:Families,Adults (18+)
Description
Mimbi Caves Tour

The tour begins with a fascinating walk between towering Karst cliffs to the caves entrance. Along the way your guide will share traditional knowledge of local bush tucker, bush medicine and the native flora and fauna found around the cave system.
After a quick check of torches you enter the caves. The walls of the cave are abundant with marine fossils, layers of sedimentary limestone and richly coloured ochres that stain the walls. Natural light enters the cave system through holes in the cave roof making it possible to navigate through the cave and casting light on ancient rock paintings, each of which has its own unique connection to the caves and local people.
During the tour enjoy traditional Billie Tea and damper, made the traditional way using native seeds, around the campfire while Ronnie shares a song or two on the guitar and tells the Gooniyandi Dreaming story of the Blue Tongue Lizard and the Mud Lark.
Experience the acoustics of the natural amphitheatre and see the deserted German squatters camp, complete with intricate carvings and stone shelter.
After the tour, you will have the opportunity cool off in one of the many permanent, freshwater pools near the caves campsite.
Location