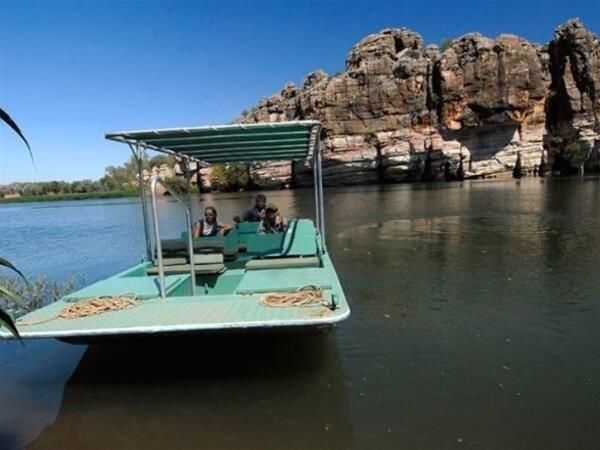 Enjoy Geikie Gorge with Bunuba Guides, who will show you bush tucker, medicine and tell you of Aboriginal culture. Climb the lookout and enjoy the panoramic views of the Fitzroy Valley and surrounds.
Details
Description
We offer a unique tour experience through the majestic Geikie Gorge, exploring not only the spectacular geography of the area, but also providing our guests with an insight into the Kimberley region's rich indigenous history and culture.
Board one of our boats and hear timeless stories from the Dreamtime, learn surprising bush medicines and discover sacred sites as the towering Geikie Gorge rock-face drifts by. Our tours cater for all timeframes and budgets, so browse our Tours page and choose your experience. Or contact us to arrange a private charter.
For those wanting to take on the mighty Kimberley Barramundi, fishing adventure tours are also available.
Bill and the team look forward to welcoming you aboard.
Location