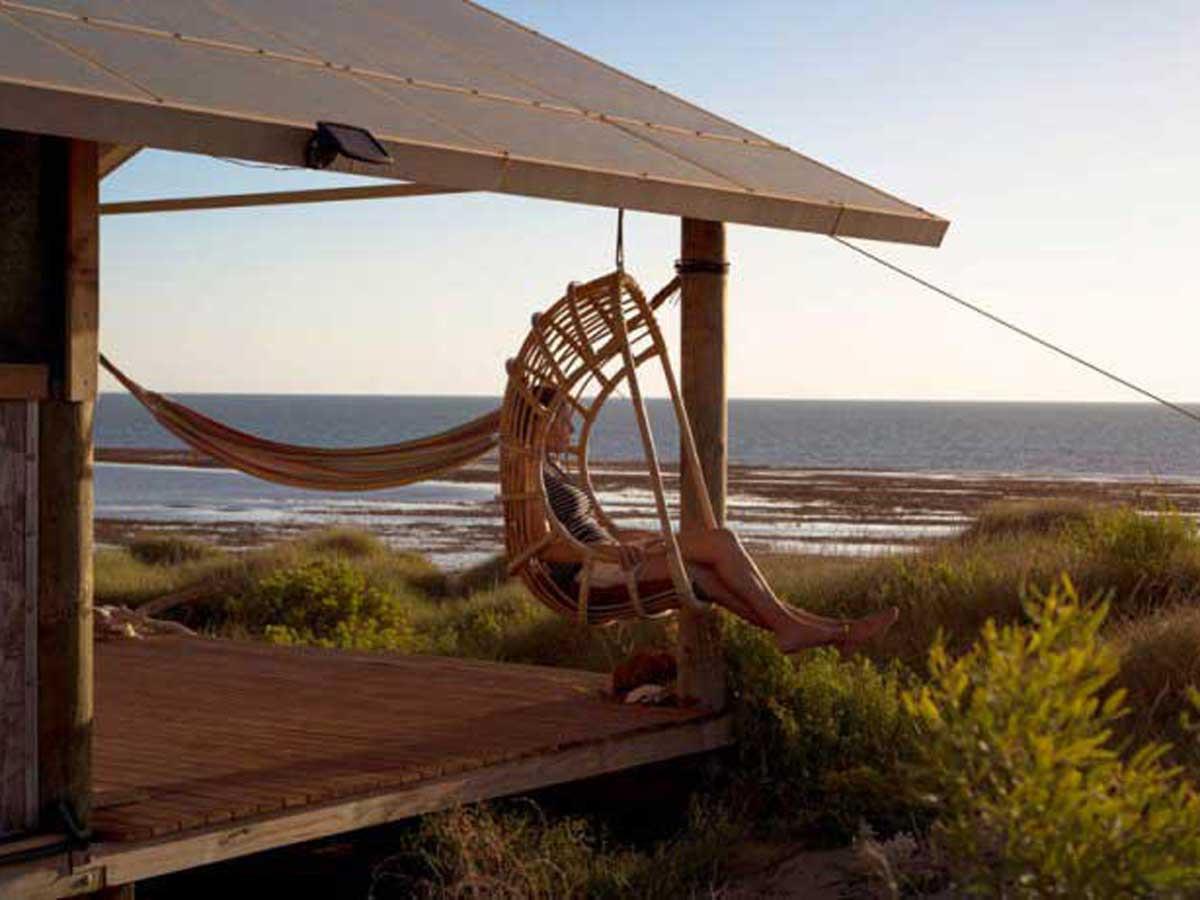 Wilderness Island Safari Holidays
Wilderness Island is a fishing and ecological paradise in Exmouth Gulf in North West Australia that offers small groups an exclusive and unforgettable experience on their own private island. In an untouched environment fishermen, families and nature lovers alike can enjoy the beauty of the Island and its surrounding waters and experience a range of activities such as fishing, whale watching, snorkelling or just relaxing.
Type:Tours
Activity:Fishing,Island
Details
Description
The small island offers you a true wilderness experience. With stairs directly from the camp down to the beach, you will find it easy to go exploring the unspoilt nature of Wilderness Island.
Take a leisurely stroll, keeping an eye out for kangaroos, goannas and bush turkeys and watch for sharks and rays basking in the shallows.
Numerous species of birds call the island home including honeyeaters, zebra finches, galahs, correlas and splendid fairy wrens. White breasted sea eagles and ospreys constantly hunt and roost around the camp.
Kayaks are available for your use and are the perfect way to explore the waters of the Exmouth Gulf and the mangrove system surrounding the island. Why not take one out to the coral bombies where you can see a myriad of fish and sea creatures. Maybe you will see some of our resident Queensland Gropers. One is around 65kg.
Wilderness Island is one of the few places left, not interrupted by artificial lights. This makes the southern hemisphere at night, one of the most outstanding scenes you will come across. Sitting around the campfire, gazing up at the Milky Way, shooting stars and planets, make the night sky an unforgettable sight.
Location