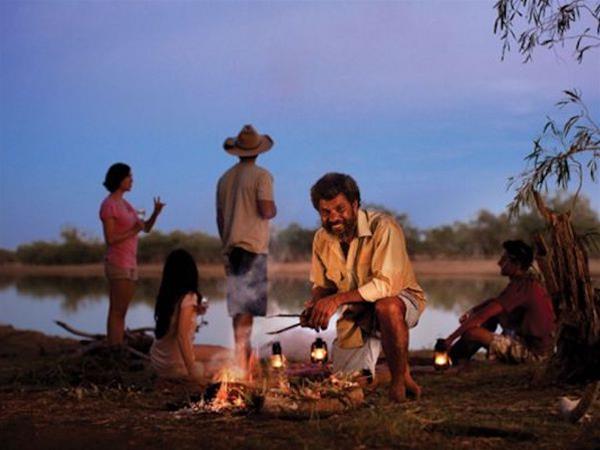 Uptuyu Aboriginal Adventures
Uptuyu is an Australian Aboriginal 4WD tour offering Kimberley outback travel experiences from Broome and surrounds.
Type:Tours
Activity:Aboriginal Owned & Operated,Aboriginal Traditional Fishing
Suited For:Kids (4 - 12),Teens (13 - 17),Adults (18+),Seniors
Details
Tour Locations:Kimberley Region
Type:Tours
Suited For:Kids (4 - 12),Teens (13 - 17),Adults (18+),Seniors
Description
These award winning Aboriginal tours are based in the Kimberley region of Western Australia – one of the world's last pristine wilderness destinations. Uptuyu are passionate about sharing an insight into their Aboriginal Kimberley with you on a remote and intimate setting. Their careful attention to the finer details will ensure you are comfortable, safe and treated to a truly unique and authentic journey.
An Uptuyu Adventure is about having somebody who knows the country intimately escorting you to exclusive breathtaking locations, providing introductions to traditional custodians and letting you seize the moment to enjoy the real Aboriginal Kimberley at the exact time of your visit.
ADVENTURES:
Uptuyu have a variety of adventures/tour types you can choose from. There are 4-day journeys, tours for guests staying at Pinctada Hotels in Broome, and most their most common tour- is the one you can design your own! Head to their website for more information on designing your own adventure. Prices are subject to your chosen tour (and inclusions)
YOUR HOSTS:
The adventures are brought to you by Neville Poelina and Jo Camilleri.
Neville is a local Aboriginal person - a Nyikina man.
Neville has lived all of his life in the Kimberley and has traditional ties through family connections right throughout the region. Aboriginal culture and society is his life.
Jo is also a partner of the Uptuyu business. Having travelled to Broome on her own adventure from Melbourne close to 20 years ago she has never looked back. Born into her family's Melbourne café, Jo brings her own heritage and love of all things delicious to every adventure. Your meals and the finishing touches to your tours are her specialty.
KEY EXPERIENCES:
-Tours of sacred and historic Aboriginal sites with a local Aboriginal tour guide
-Learning about the Aboriginal Dreamtime ( the Dreamtime are Aboriginal stories and legends of how their land was created)
-Learn about traditional Aboriginal hunting / gathering
-Learn about Aboriginal history and culture
Location
Address: Manguel Creek-udialla road, Geegully Creek,Derby,WA,6728
Phone: 9191 7020
Email: [email protected]