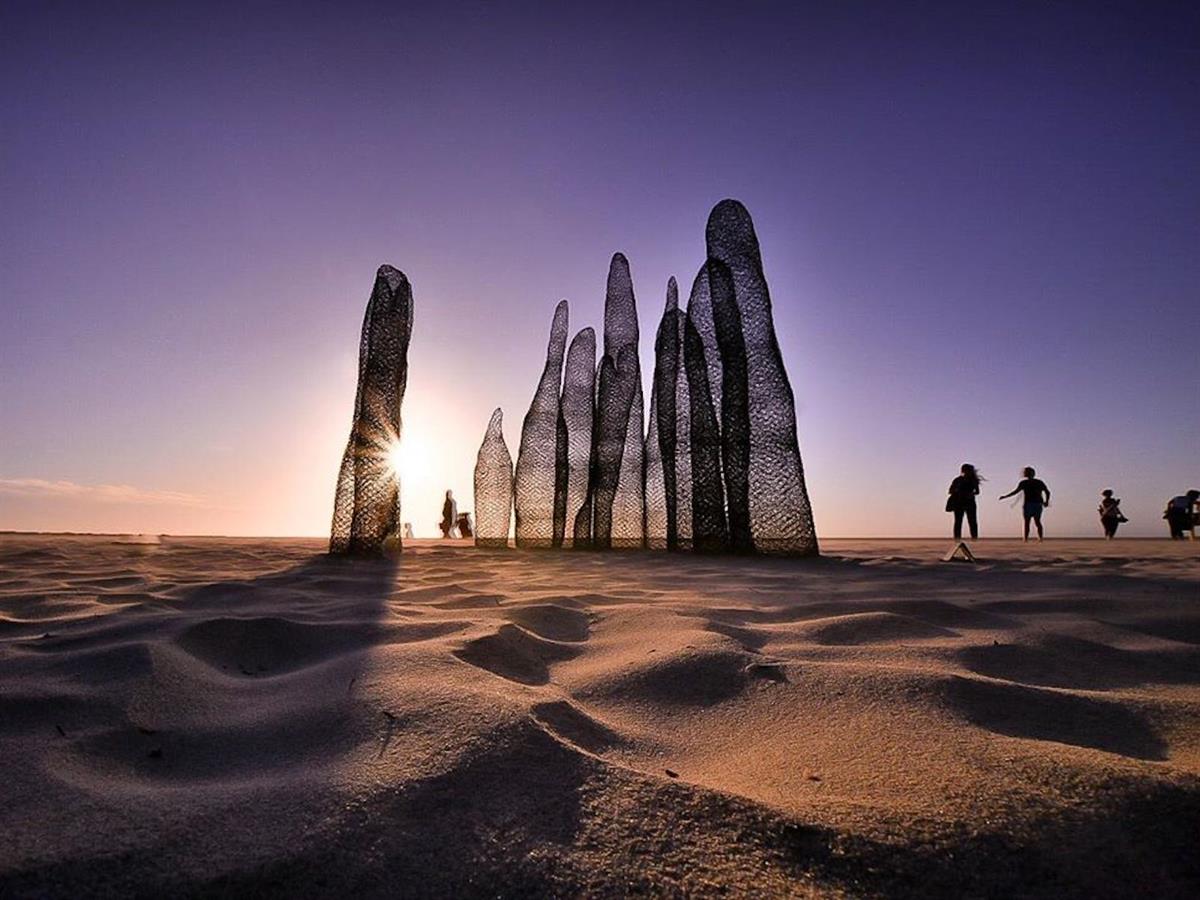 Cottesloe's Permanent 'Sculpture by the Sea' Collection
Take a self-guided tour of sculptures from previous exhibitions that now add flavour to Cottesloe all year round.
Open days/Times:Everyday
Tour Price:Free
Type:Trails,Attractions
Suited For:Adults (18+),Seniors
Details
Type:Trails,Attractions
Suited For:Adults (18+),Seniors
Open Days:Monday,Tuesday,Wednesday,Thursday,Friday,Saturday,Sunday,Public Holidays
Description
The Town of Cottesloe has acquired 15 sculptures from the previous Sculpture by the Sea exhibitions and had four works gifted. These sculptures form an evolving collection for permanent public display for all to enjoy.
Check out the attached map to view the locations of the permanent sculptures spotted throughout Cottesloe and take yourself on a leisurely tour, or check them off the list each time you're in the area!
The Sculpture by the Sea exhibition originated in Sydney on Bondi Beach in 1997. It found its way to the West coast on Cottesloe Beach in 2005 and since then has been entertaining hundreds of thousands of visitors each year for the exhibition periods.
Related
Location