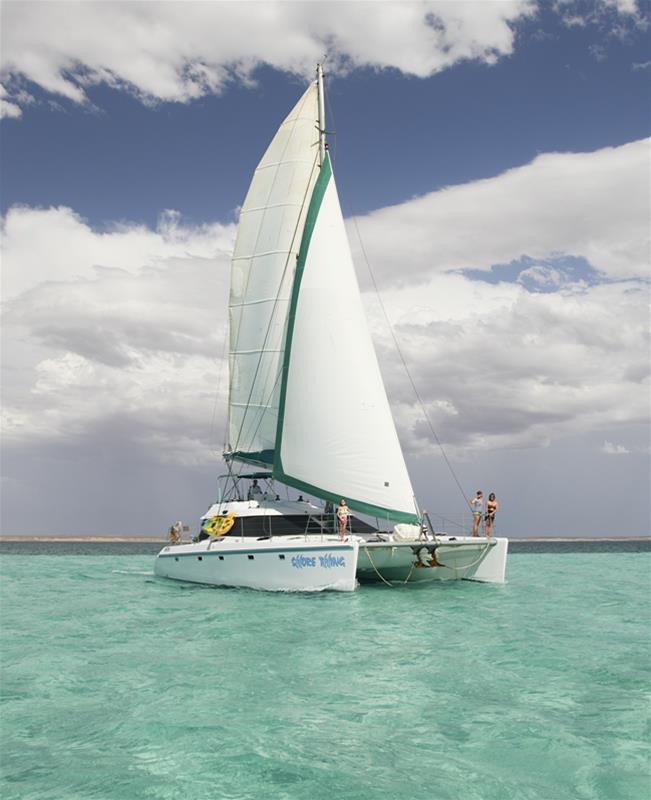 Sail Ningaloo
Sail Ningaloo offers innovative three, five and nine day sailing tours exploring the remote Ningaloo Reef. Join us to experience the very best snorkelling and diving that Ningaloo has to offer...
Open days/Times:Feb - December
Tour Duration:3 - 9 Days
Tour Price:From $1800
Type:Tours
Activity:Diving,Snorkelling,Sailing
Suited For:Families
Details
Tour Locations:Ningaloo Reef
Type:Tours
Suited For:Families
Description
Sail Ningaloo offers live-aboard tours exploring the World Heritage Ningaloo Reef. This owner operator eco tourism business offers innovative three, five and nine night tours aboard the luxury sailing catamaran 'Shore Thing'. Tours provide an exclusive and personalised eco-tourism experience sailing and exploring pristine coral reef systems. Guests enjoy guided snorkelling and diving activities that are highlighted by untamed and wild interactions with unique marine fauna. Tours are lead by a passionate and experienced team who live and breathe on and underwater in order to share the ultimate marine experiences with our guests to enhance their love of the ocean.
Location