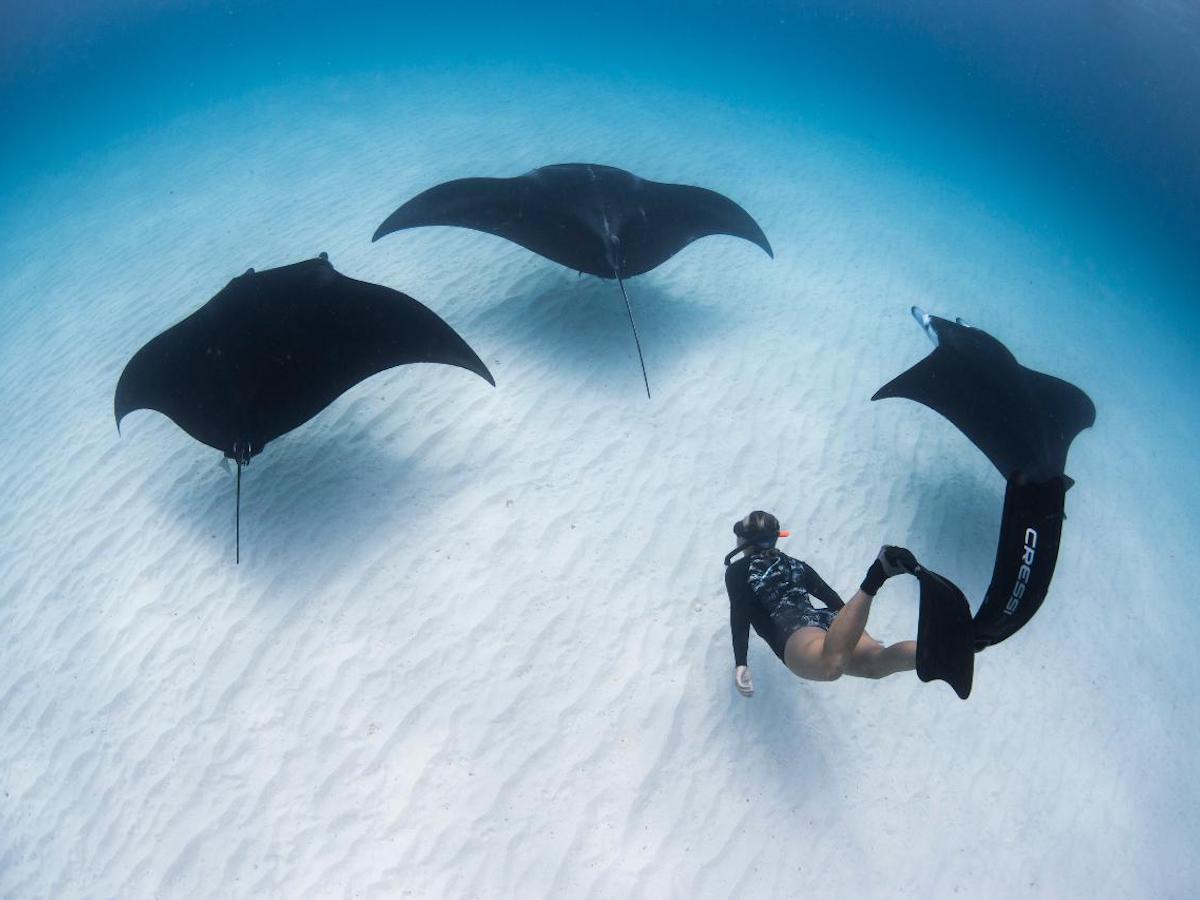 Manta Ray Interaction Tour
Get up close and personal with resident manta rays.
Open days/Times:By appointment only
Tour Duration:7 hours
Tour Price:$155
Type:Tours
Activity:Snorkelling
Details
Tour Locations:Ningaloo Reef
Type:Tours
Description
The 7 hour tour includes two dives or two snorkels in the reef accompanied by a guided instructor, and a chance to snorkel alongside manta rays in the area.
Prices also include lunch and refreshments for the entirety of the tour, along with all the equipment needed for the day.
Location
Address: Coral Bay, WA 6701,Coral Bay,WA,6701
Phone: 1300 267 25 229
Email: [email protected]