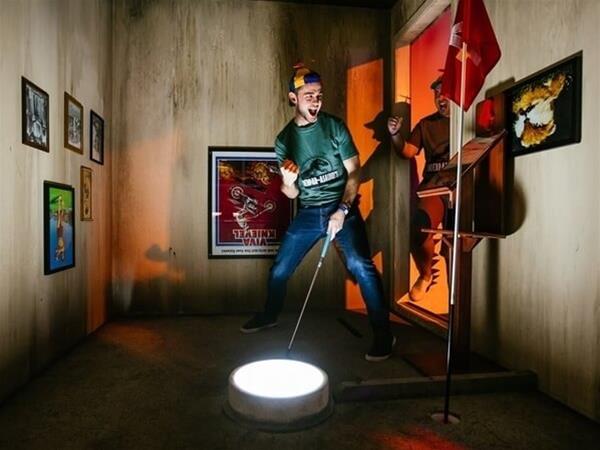 Holey Moley Cannington
Holey Moley is Australia's craziest and most unique mini golf venue, Par none. Are you ready for it?
Open days/Times:Mon - Sun, 12pm - 12am
Tour Price:From $16
Type:Attractions
Activity:Minigolf
Suited For:Families,Adults (18+)
Details
Type:Attractions
Suited For:Families,Adults (18+)
Open Days:Monday,Tuesday,Wednesday,Thursday,Friday,Saturday,Sunday
Description
Forget the usual windmills and castles, putt your stuff through shark infested waters and pop culture references like The Sampsons couch and into the Nine Iron Throne itself. Each hole will keep you wanting more.
There is space for the whole crew, young, old, big, small – no worries. Everyone can putt their stuff around the course at Holey Moley.
Holey Moley mini golf is a putt above the rest.
Location