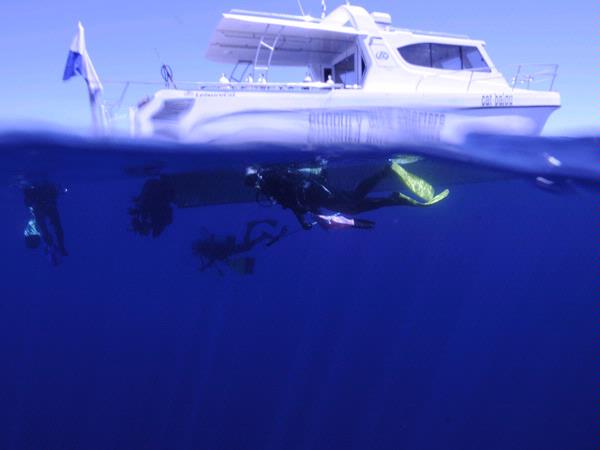 Coastal Water Dive brings together everything you need to make your dive experience something to remember – all for the right reasons. Visit one of WA's largest dive shops.
Type:Tours
Activity:Diving
Suited For:Families,Seniors
Details
Type:Tours
Suited For:Families,Seniors
Description
Coastal Water Dive brings together everything you need to make your dive experience something to remember – all for the right reasons.

Our Store
Our retail store boasts over 135m2 of quality equipment to ensure you are all kitted-out for your dive adventure – be it scuba diving, freediving, spearfishing, underwater photography or simply snorkelling off our pristine shores.

Purchasing dive equipment can be challenging unless you know exactly what you're looking for. Our highly trained team has over 20-years collective experience and can tailor a package to suit individuals from first-time divers right through to seasoned professionals.

ZERO deposit and ZERO interest payment plans are available*, so you get the gear and course NOW and spread your payments over 12-months.

We stock only the best brands and have an in-store service division, airfill and nitrox fills, hire gear is also available, however we recommend you book ahead for weekend hire.

Our Dive Courses
We offer quality PADI courses for beginners right through to fully experienced divers, from Open Water Diving to Advance, Rescue & Dive Master Courses. All courses are designed to give you the skills, qualifications and confidence to dive anywhere in the world.

Our Dive Holidays
Coastal Water Dive is an accredited booking agent for overseas dive travel group, Dive Adventures.
Escorted dive holidays allow you to discover some of the world's most remarkable dive destinations, all with the comfort and safety of your own dive instructor.

Escorted trips to the beautiful Beqa Island in Fiji and Kavieng in Papua New Guinea have been scheduled for 2010 – with spaces filling quickly.

Our Crew
Our team of highly trained and experienced dive instructors and dive masters also work on the shop floor, which means they know exactly what equipment you need to set you on your dive adventure. Furthermore, they have extensive knowledge of local dive spots in the south-west, whether it is wreck, reef or beach diving. If you can dive it, they'll know it!

Our Coastline
The south-west region of WA is surrounded by one of the most exciting and picturesque coastlines in Australia. With more than 30 kilometres of white sandy shores, crayfish only a few metres off-shore, 4WD locations that take you to the doorstop of your dive site, child friendly beaches and beautiful weather throughout summer, makes the shores off Bunbury a scuba diver's heaven. Your family is sure to enjoy a play on the beach while you take a shore dive at The Hutts or Dalyellup Beach.

Whilst crayfishing is the number one reason most locals dive, there is also plenty of photographic opportunities with Nudibranchs, schools of Baitfish, Cuttlefish, Leatherjackets, Moonlighters, Globefish schools of Pelagics and the occasional baby Hammerhead!

Local tour operators dive The Lena Wreck off the coast of Bunbury every Saturday and bookings can be made through Coastal Water Dive. The Lena is a 55-metre ex-Patagonian Toothfish vessel that was captured fishing illegally in Australian waters. In 2004 a group of dedicated volunteers striped the vessel in preparation for sinking as a dive wreck. After many months of hot, heavy and tedious work it was finally accomplished and she was scuttled in December 2004. Since then The Lena has become home to a plethora of Batfish, Blennies, Stingrays, Octopus, Nudibranchs, Leatherjackets, Baitfish, Globefish, Samson fish, Skippy and in the darkness is a grumpy Cuttlefish or two. Sitting in only 18-metres of water The Lena is considered by many as an easy dive, but full of excitement and plenty to see.

A message from the Owners
As a family owned and operated business for over 10-years, we are genuinely committed to the dive industry in the south-west, and place huge significance on providing our divers with the best possible experience both in the shop and in the water, whilst maintaining high safety standards.

So, before you hit the sensational crystal blue waters off our south-west coast, be sure to visit the friendly team at Coastal Water Dive and check out one of the largest dive shops in the south-west.

Toz and Tiff

* Conditions apply. Ezy-Pay is a retail payment option provided by Certegy Ezi-Pay Advantage.

Location
Address: 3/87 Albert Road,Bunbury,WA,6230
Phone: 08 9721 7786
Email: [email protected]