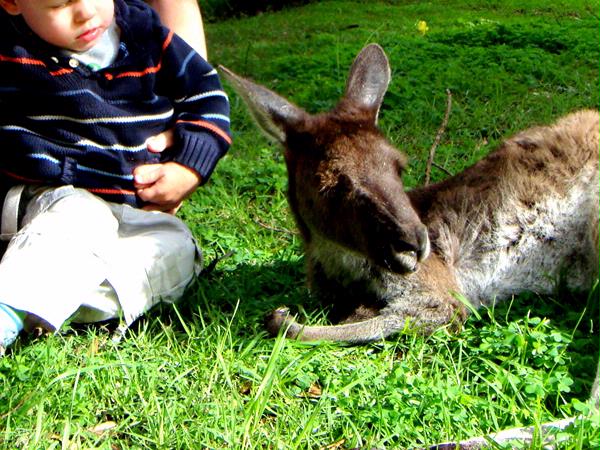 What makes our Wildlife Park different is the personal interaction you get with the animals which means you are sure to find a new furry or feathered friend!
Open days/Times:Open 10am - 5pm Daily
Activity:Wildlife Park/Centre
Suited For:Families
Details
Suited For:Families
Open Days:Monday,Tuesday,Wednesday,Thursday,Friday,Saturday,Sunday,Public Holidays
Description
Chat with the cockatoos
Always ready to perform our large cockatoos are incredibly entertaining - They laugh, dance, chat and even blow raspberries!
The vocabulary these birds have is astounding and it is worth taking the time to interact with them.
We display:
Little Corella
Long-billed Corella
Major Mitchell Cockatoos
Pink and Grey Galah
Sulphur Crested Cockatoos
Red Tail Black Cockatoos
As a general rule around the Park, if a bird can talk, it is likely to bite, so keep fingers out of enclosures. The signs don't lie!
Pat the kangaroos
Get up close to an Aussie icon when you meet our friendly mob of kangaroos. They live in a huge paddock with lots of native trees and welcome visitors, especially those with a bag of animal feed!
They love human company and this is a great spot to take a seat and observe these unique creatures as they bounce around.
On display in this enclosure are:
Red Kangaroo
Western Grey Kangaroo

Picnic in the park
The tranquil setting of the Bunbury Wildlife Park makes it the ideal location for a family picnic. With shady trees and picnic tables it would be a shame not to take advantage of the free BBQ.
For a picnic experience without any effort why not purchase lunch from our café to enjoy in the company of friendly wild ducks.
Location