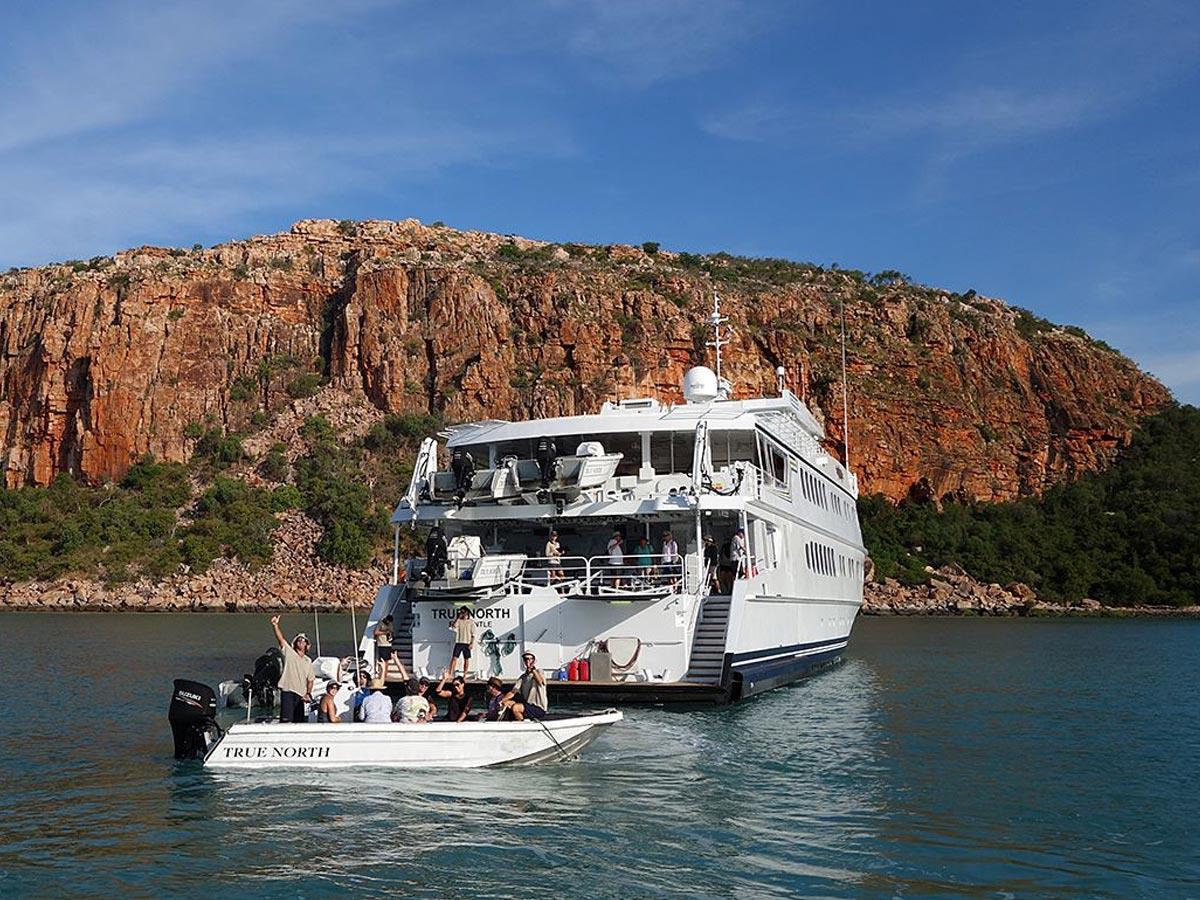 True North Adventure Cruises
Don't just see the magnificent Kimberley coast - experience it!
Open days/Times:Check website for departure dates
Tour Duration:7 - 13 Nights
Tour Price:Varied
Type:Tours
Activity:Diving,Snorkelling,Fishing,Helicopter Flights
Suited For:Families,Adults (18+)
Details
Tour Locations:The Kimberley
Type:Tours
Suited For:Families,Adults (18+)
Open Days:Monday,Tuesday,Wednesday,Thursday,Friday,Saturday,Sunday
Description
The Kimberley region in North Western Australia is a panorama of rugged mountains, spectacular gorges and majestic waterfalls.
The region attracts visitors from all over the world – but not everybody is fortunate enough to truly experience this ancient land.
Purpose built to go where other ships cannot, the stylish adventure-cruise ship TRUE NORTH provides a level of access that is the envy of others!
Whilst others sail past - we can safely navigate the region's many shallow river systems and provide our guests with intimate access to the region's iconic nature features.
And, our activity-based itineraries include tactile experiences such as hiking, fishing, mud crabbing, picnics, natural history interpretation, seeing the ancient rock art of the Australian Aborigines and exhilarating helicopter rides.
Location