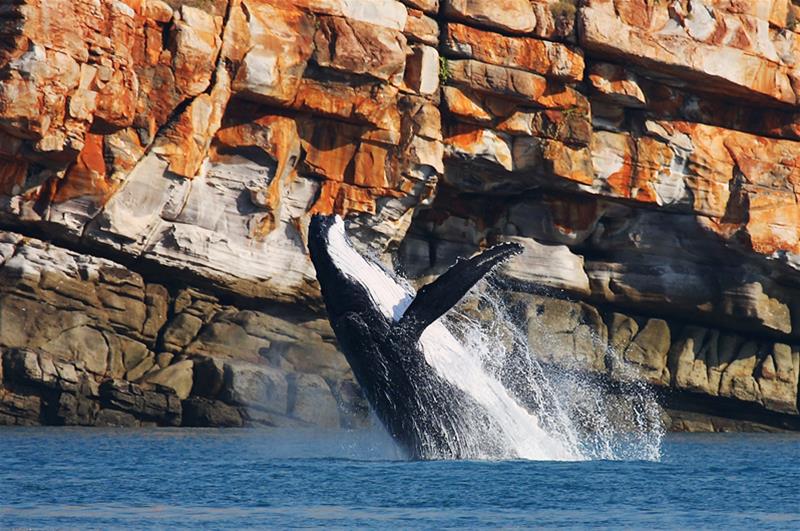 Kimberley Whale Watching
Unique 7 day wildlife trips along the remotest parts of the Kimberley coast. Destinations include the Lacepede Is, Adele Is, Talbot and Dugong Bays, Turtle Reef and Montgomery Reef.
Course Duration:Various Tours
Tour Price:Various
Type:Tours
Activity:Dolphins,Whale Watching
Details
Description
Kimberley Whale Watching offers the opportunity to travel the Kimberley coast with local naturalist guides who are focused on providing the best wildlife experience on the Kimberley coast.
Travelling through the calving grounds of the world's largest population of Humpback whales at the peak of the calving season, you'll also see dolphins (including the newly discovered Dwarf Spinner dolphin and Australian Snubfin dolphinrecently), turtles, seasnakes, manta rays, crocodiles and seabirds. We'll visit the Kimberley's islands, and outer shoals and reefs, including the massive reef complex surrounding Adele Island, theh farthest island from the coast.
7 days / 6 nights - Broome to Adele Island, including a scenic float plane transfer.
From $3,000 pp twin share.
Max 30 passengers.
Location
Address: 48 Dampier Terrace,Broome,WA,6725
Phone: 0409 886 350
Email: [email protected]