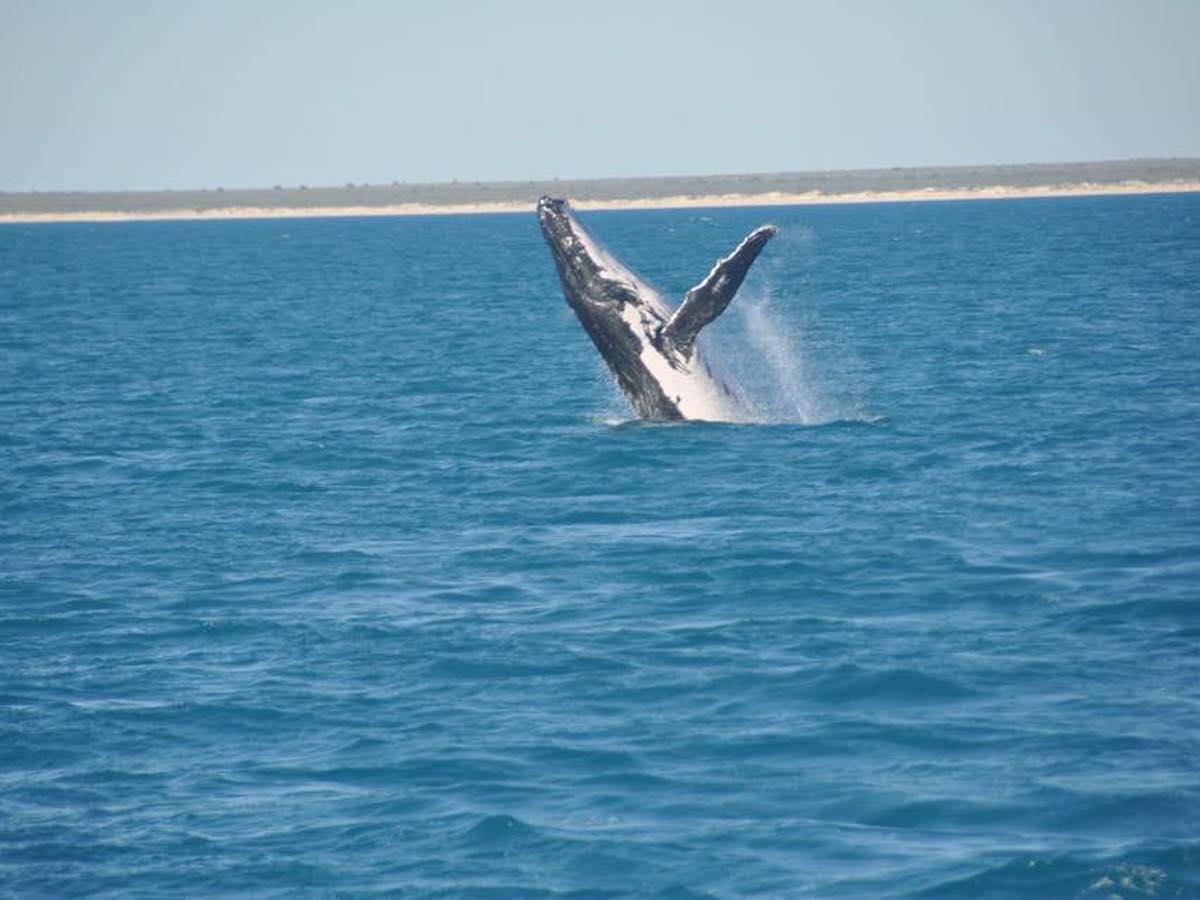 Broome Whale Watching
The original whale watching tour in Broome and first snubfin dolphin tour in the world.
Open days/Times:Always Open
Tour Price:$95 - $140
Type:Charters & Rentals,Tours
Activity:Dolphins,Whale Watching
Suited For:Families,Adults (18+)
Details
Tour Locations:Broome
Type:Charters & Rentals,Tours
Suited For:Families,Adults (18+)
Open Days:Monday,Tuesday,Wednesday,Thursday,Friday,Saturday,Sunday
Description
Whether you're with friends, family or with kids, this is a once in a lifetime experience. With over 20 years in the business, we are the most recognised and experienced eco marine tour company in Broome, Western Australia. Our friendly team will teach you all about humpback whales, their migratory patterns, and behaviour. We guarantee whale sightings from July to September, making this one of the best things to do in Broome.
We are proud to be finalists in the WA Tourism Awards (Ecotourism) 2017, winners of the Broome Small Business Awards 2009 and finalists in the Tourism Awards 2010.
Location