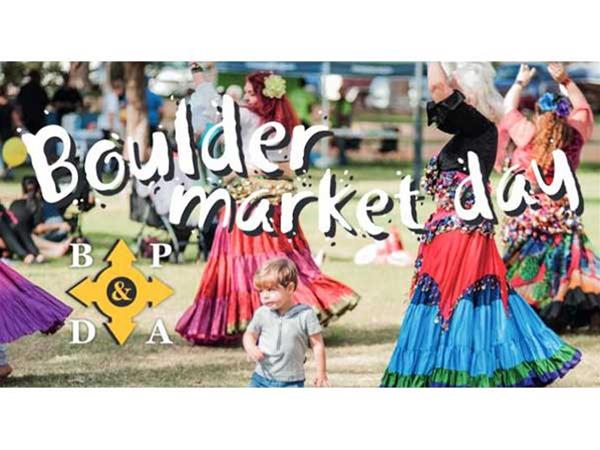 Every third Sunday of the month and features local arts, crafts and stalls.
Type:Attractions
Activity:Markets,Art & Craft
Suited For:Families
Details
Type:Attractions
Suited For:Families
Description
Held along historic Burt Street and in Loopline Park on the third Sunday of every month. Boulder Market Day offers a great day of family fun, loaded with local crafts, displays, food stalls and entertainment.
Boulder is ideally suited for this type of community gathering with Loopline Park the focal point for entertainment, special displays and food stalls, along with different community groups and stall holders fundraising and raising community awareness.
There are further amazing stalls under the refurbished historic Burt Street facades, from Hamilton Street to Brookman Street, with several local businesses open whilst the Markets are on.
Kalgoorlie Consolidated Gold Mines provide three, one-hour free bus tours of the Super Pit and other special project sites. Tickets are available in front of the Eastern Goldfields Historical Society on Hamilton Street.
The Goldfields Brass Band and Veils of Gold perform on a regular basis in Loopline Park, along with other various groups entertaining the crowds as well.
With an average of 50 stalls each Boulder Market Day, stall bookings are essential every month.
Boulder Market Day - third Sunday of every month - rain, hail or shine!
Location