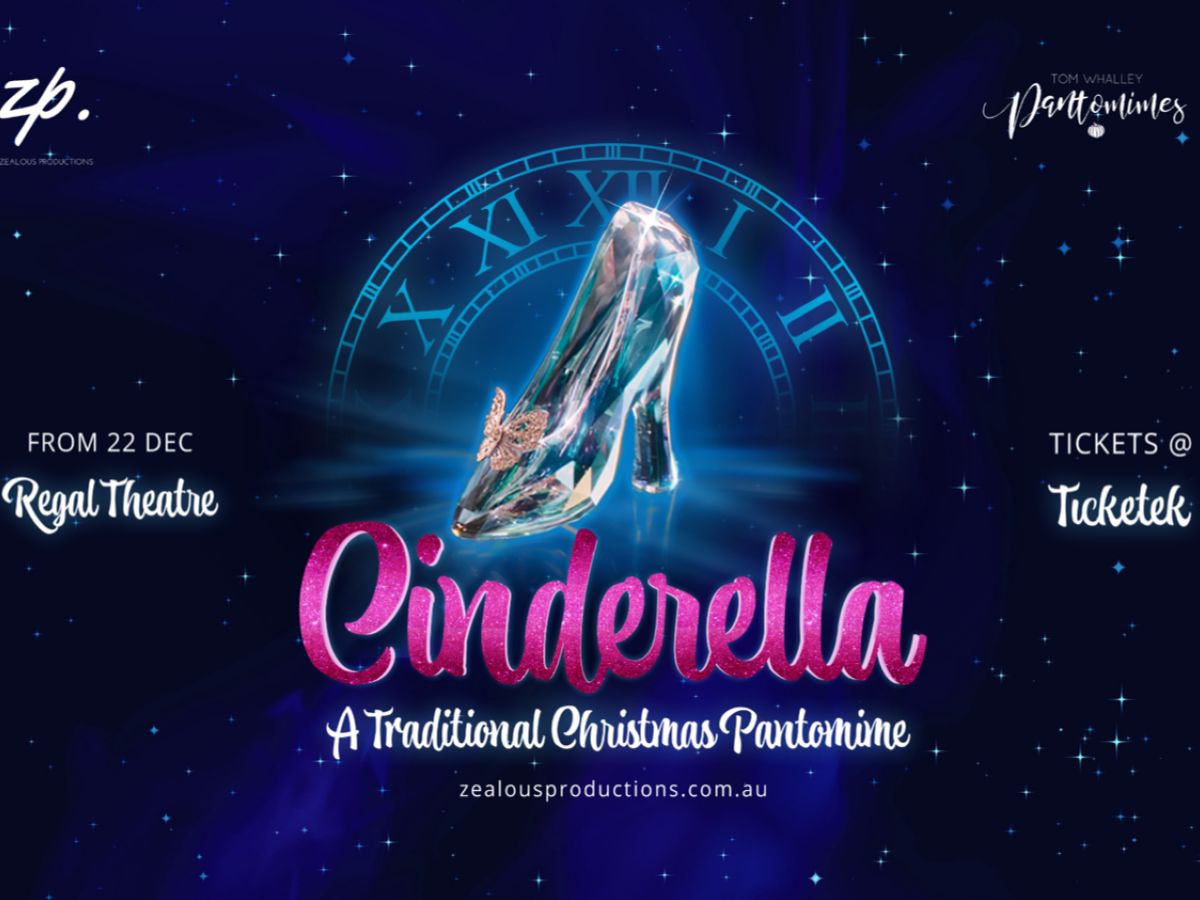 CINDERELLA: The Family Pantomime Where Dreams Come True!
Perth audiences are invited to the ball this Christmas season!
Dates:Dec 22 - 24
Time(s):Two shows per day - 1:00pm and 6:00pm
Venue:Regal Theatre
Details
Hosted By:Zealous Productions
Ticket Price:$45-$50
Venue:Regal Theatre
Description
Cinderella is the perfect traditional tale of rags to riches, full of magic, laughter, audience participation and spectacular surprises! Poor Cinders is forced to do all the housework at Hardup Hall and is treated horribly by her wicked stepsisters, but with her bestie Buttons by her side and a little help from a magical Fairy Godmother, off to the ball she goes! Will Cinderella meet the love of her life and live happily ever after? Will the repugnant stepsisters get what they deserve? Don't wait till the strike of midnight to book your tickets – You're guaranteed to have a ball at this Fairy Godmother of all pantomimes! Cinderella is brought to you by the same team (Zealous Productions) that presented their incredible debut production The Addams Family (The Musical Comedy) at The Regal in July. Who doesn't love a panto!
Location
Venue:Regal Theatre
Address: 474 Hay Street,Subiaco,WA,6008
Phone:
Email: