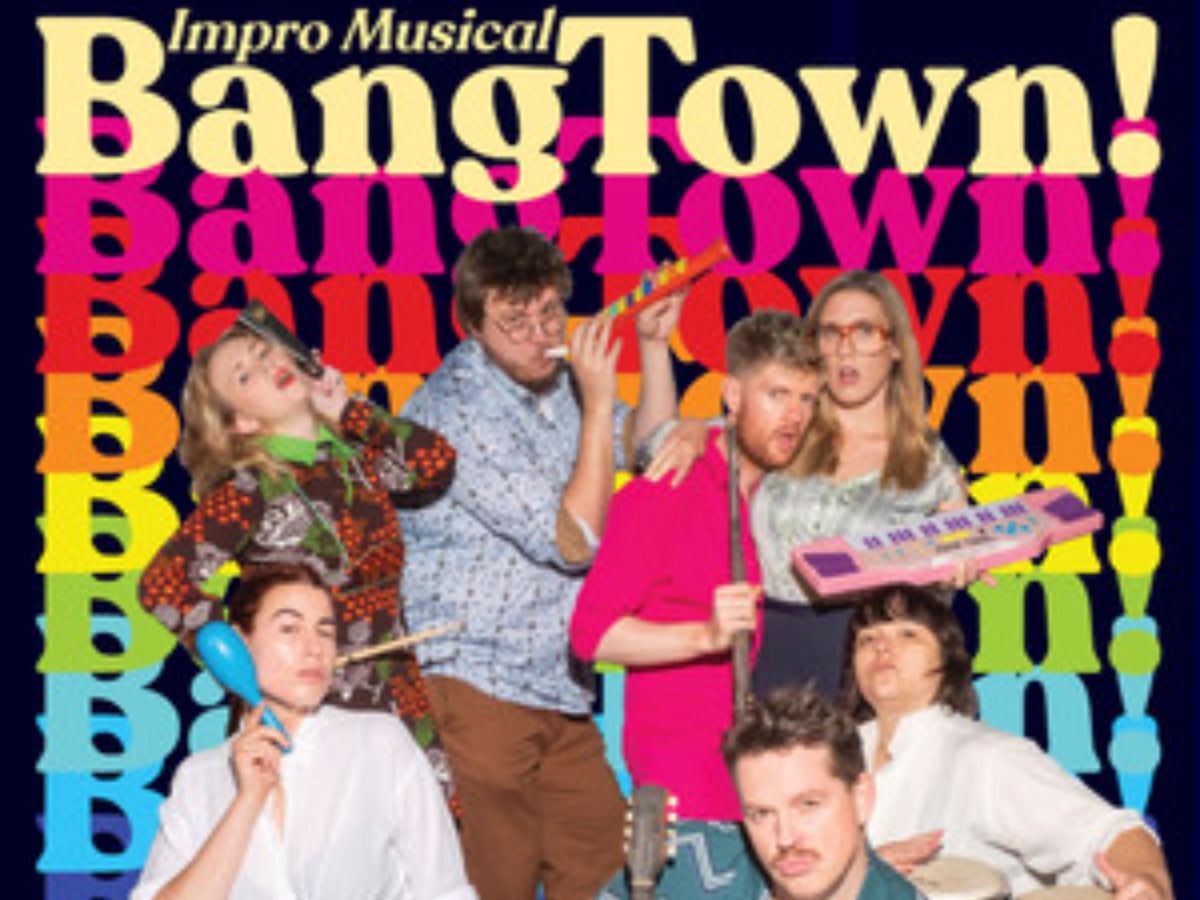 Impro Musical BangTown!
Perth's best night of high-octane improvised musical comedy is back! BangTown!
Dates:Jan 20 - 25
Time(s):9:10pm
Venue:Studio Underground at State Theatre Centre of WA
Details
Hosted By:Fringe World
Ticket Price:$21 - $30
Venue:Studio Underground at State Theatre Centre of WA
Description
Opens with fast and furious games, and then ends with a completely improvised musical. All that, and a jalapeño-hot three-piece band that backs up a cadre of Perth's funniest improvisers. You give us the title, and we give you a musical. Previous titles have included: Hot Flush, Love Me Tinder, and Unemployed Baby! "If you like good comedy, excellent improvisation and a fun night, then I suggest you check out Impro Musical BangTown!" - ????½ Fourth Wall Media Featuring ARIA, Martin Sims, and FRINGE WORLD award-winning comedians along with a spicy-spicy band of acclaimed musos. This crew's dulcet tones will soothe your soul, and split your sides. Get your butts to BangTown! Because the laughs ain't stopping soon. # Presented by BangTown! A cadre of Perth's best musical improvisers have come together to form BangTown! a new improvised musical spectacular. With more awards than they care to mention – including ARIA's, Helpmann's, and a bevvy of Fringe World's top Awards – this crew has got all the quality and flavour of a honey baked ham. All they need now is the Tony Award, and this show is their first step to getting it. Compressed like a diamond by the COVID-19 crisis, this iconic band of comedians, actors, singers, and musicians are chomping at the bit to get back on stage and make stuff up for you. With a three-piece band backing them, and a killer set of suggestions from the audience, our team is ready and waiting to impress you with their ability to conjure a musical from nothing but the title.
Location