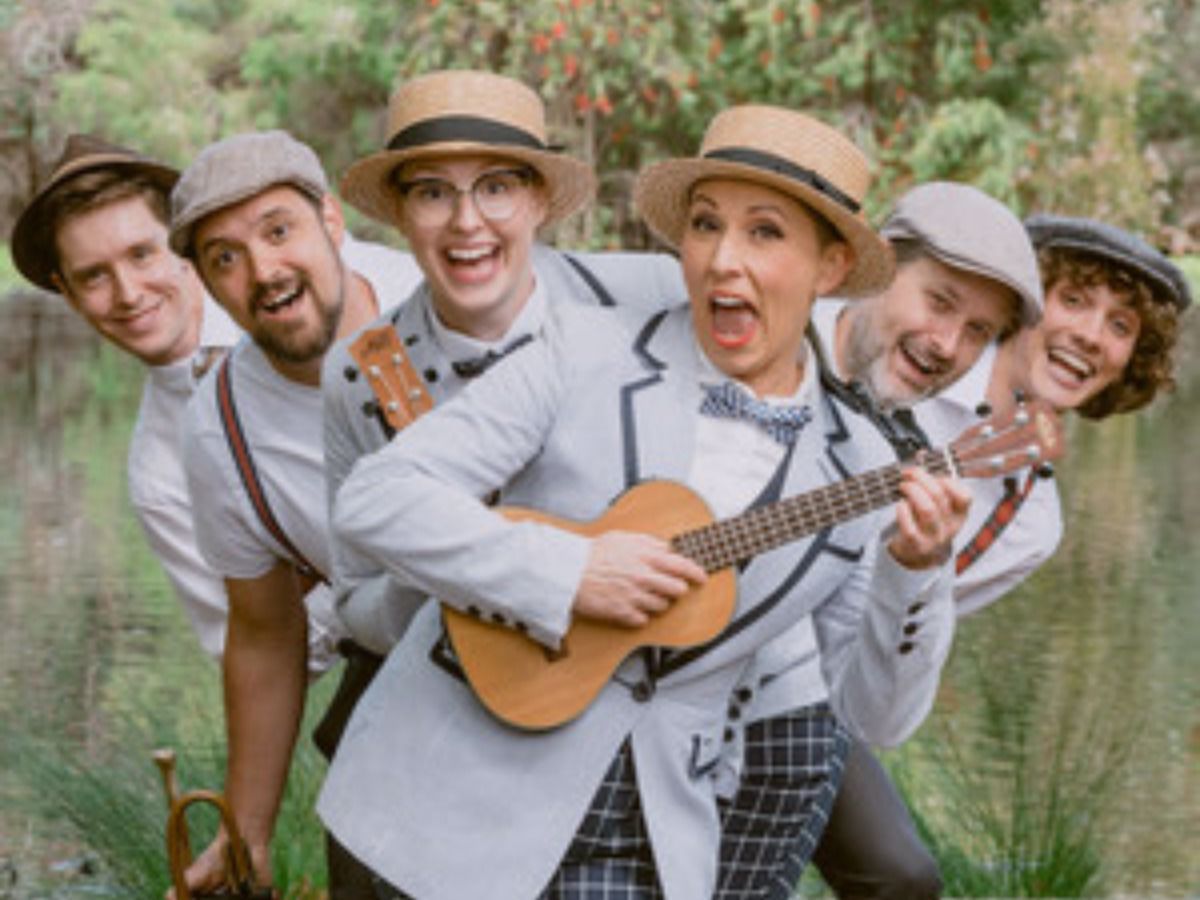 I Like Bananas: Presented by Jessie Gordon and Libby Hammer
The Gents are back with a cheeky wink and nod to British Trad Jazz with their saucy collection of novelty music hall twangers.
Dates:Jan 17 - 20
Time(s):8:30pm
Venue:The Ellington Jazz Club
Details
Hosted By:Fringe World
Ticket Price:$28 - $40
Venue:The Ellington Jazz Club
Description
Expect perfect vocal harmonies, non-stop innuendo, furious strumming, and laughs aplenty as these bawdy boffins trill their way through irreverent hits by George Formby, Spike Jones, and Clinton Ford, while Perth's red hot Dixieland masters, The Hounds, provide rigorous backing from behind. It's a jolly hour of ribald ragtime and suggestive syncopation performed by Perth's favourite hot nuts with a lovely pair out front; that is, handsome and be-straw-hatted rogues Jessie Gordon and Libby Hammer with jazz hotshots The Hounds, so if you're after an old-fashioned, out-dated and inappropriate fun night of jazz innuendo, we'll give you one! # Presented by Mo Productions Mo Productions is the company of Libby Hammer, who is best known as one of Perth's premier jazz vocalists and bandleaders. Since her childhood, Libby has performed in many areas of the performing arts; from opera and circus to singing telegrams, mascot costume work, educational music for children, and vocal coaching, and her skills extend to musical theatre, acting, comedy, costume creation, and languages. Backed up by 23 years of solid gigging, Libby is regarded in WA as an accomplished jazz singer, bandleader, vocal coach, and composer. She is passionate about continuing to expand and diversify her skills and interests within the performing arts.
Location