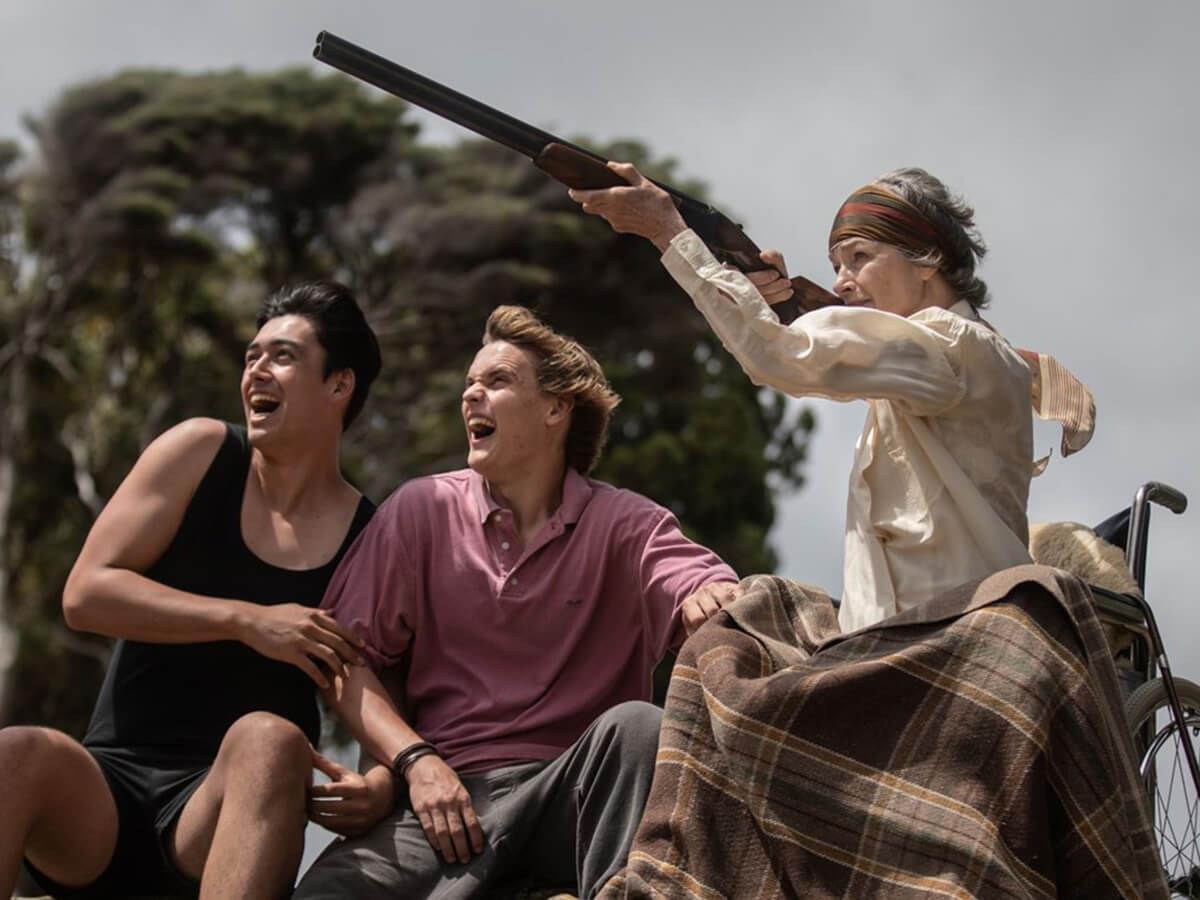 Juniper | UWA Somerville
New Zealand's Matthew Saville explores intergenerational family drama with wit and humour in his first feature length film.
Dates:Dec 13 - Dec 19
Time(s):Gates open 6pm | Film starts 8pm
Venue:Somerville Auditorium
Details
Hosted By:Lotterywest Films
Ticket Price:$14 - $20
Venue:Somerville Auditorium
Description
When self-destructive teenager Sam is suspended from boarding school he returns home to find his English grandmother, Ruth, has moved in. Ruth (beautifully brought to life by the legendary Charlotte Rampling) is a feisty ex-war photographer with a lust for life and a love of the bottle. Their first meeting is awkward, their second violent, and things get worse when Sam finds himself stranded alone with this?funny, rude, fearless and flirtatious woman who can drink him and his friends under the table. A battle of wills ensues which enables Sam to embrace life again, and Ruth to face her own mortality. Filmed in West Auckland, Kiwi Matthew Saville's first feature length film is an entertaining yet unsettling family drama that breaks down generational boundaries with humour and poignancy.
Events
Two Sands | UWA Somerville
To Chiara | UWA Somerville
Sparkles | UWA Somerville
Quo Vadis, Aida? | UWA Somerville
One Second | UWA Somerville
Lingui, The Sacred Bones | UWA Somerville
La Traviata, My Brothers And I | UWA Somerville
How To Please A Woman | UWA Somerville
Hit The Road | UWA Somerville
Compartment No. 6 | UWA Somerville
Clara Sola | UWA Somerville
Benedetta | UWA Somerville
After Love | UWA Somerville
Location
Venue:Somerville Auditorium
Address: Somerville Auditorium, UWA, 35 Stirling Highway,Crawley,WA,6009
Phone:
Email: [email protected]