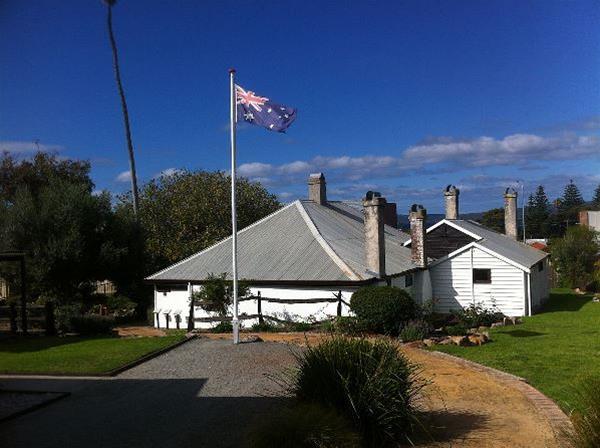 Patrick Taylor Cottage
The cottage is the pride and joy of the Albany Historical Society and a must-see attraction. This eleven room wattle and daub home is the oldest surviving dwelling in Western Australia.
Historical Sites:Buildings
Details
Historical Sites:Buildings
Open Days:Monday,Tuesday,Wednesday,Thursday,Friday,Saturday,Sunday
Description
Built in 1832 by the Morley Brothers and purchased by Patrick Taylor in 1835, the cottage consists of an entry, box room, parlour, nursery, bedroom, dining room, family room, sewing room, kitchen, laundry and side verandah. Many beautiful artefacts, covering several eras, are displayed in the various rooms. The cottage is surrounded by a neat English cottage garden.
Related
Location