Pictured: Besk; Restaurants in Perth with private dining rooms you can book out for your next intimate dinner party SEE MORE
The Original Guide to What's On in Perth & Western Australia
What's On. Museums. Galleries. Food. Wineries. Film. Festivals.
Natural Escapes
---
Experience Eco-Tours in Mandurah
Natural Escapes
---
Experience Eco-Tours in Mandurah
Romantic Winter Getaways
---
Plan Your Next Weekend Getaway Here
Romantic Winter Getaways
---
Plan Your Next Weekend Away Here
Guides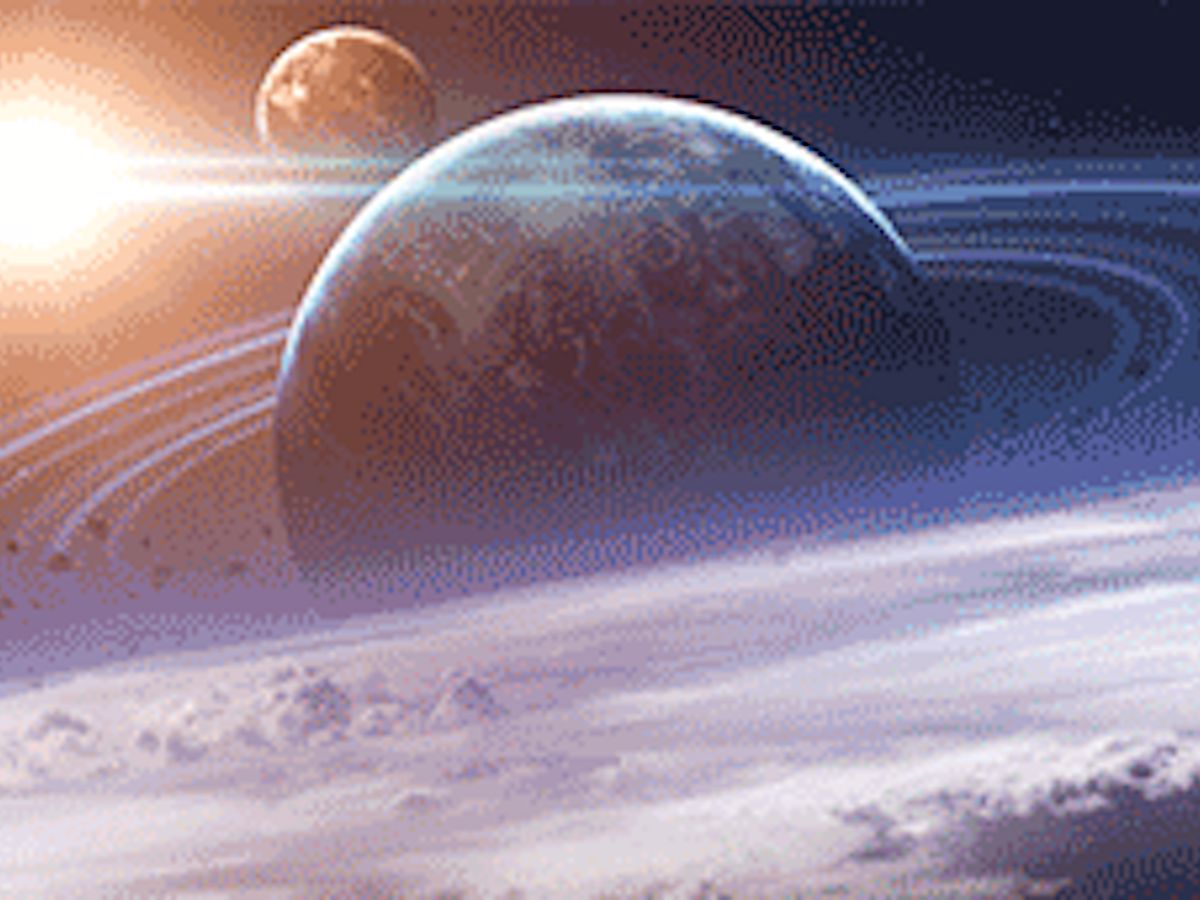 Space: Our next frontier
Dates:Jul 31
Time(s):7.30pm
Venue:Perth Concert Hall
Details
Hosted By:West Coast Philharmonic Orchestra and WA Wind Symphony
Music:Orchestral
Event Venue:Perth Concert Hall
Description
Join us on a musical adventure as we warp to the four corners of a galaxy, far fay away ... Prepare yourselves for a musical journey through the cosmos as we unleash the award-winning sounds of the WA Wind Symphony along with the vibrant West Coast Philharmonic at Perth Concert Hall. Featuring all of your space favourites from Star Wars, The Mandalorian, Star Trek, 2001: A Space Odyssey. Holst's The Planets and more ... This is the way.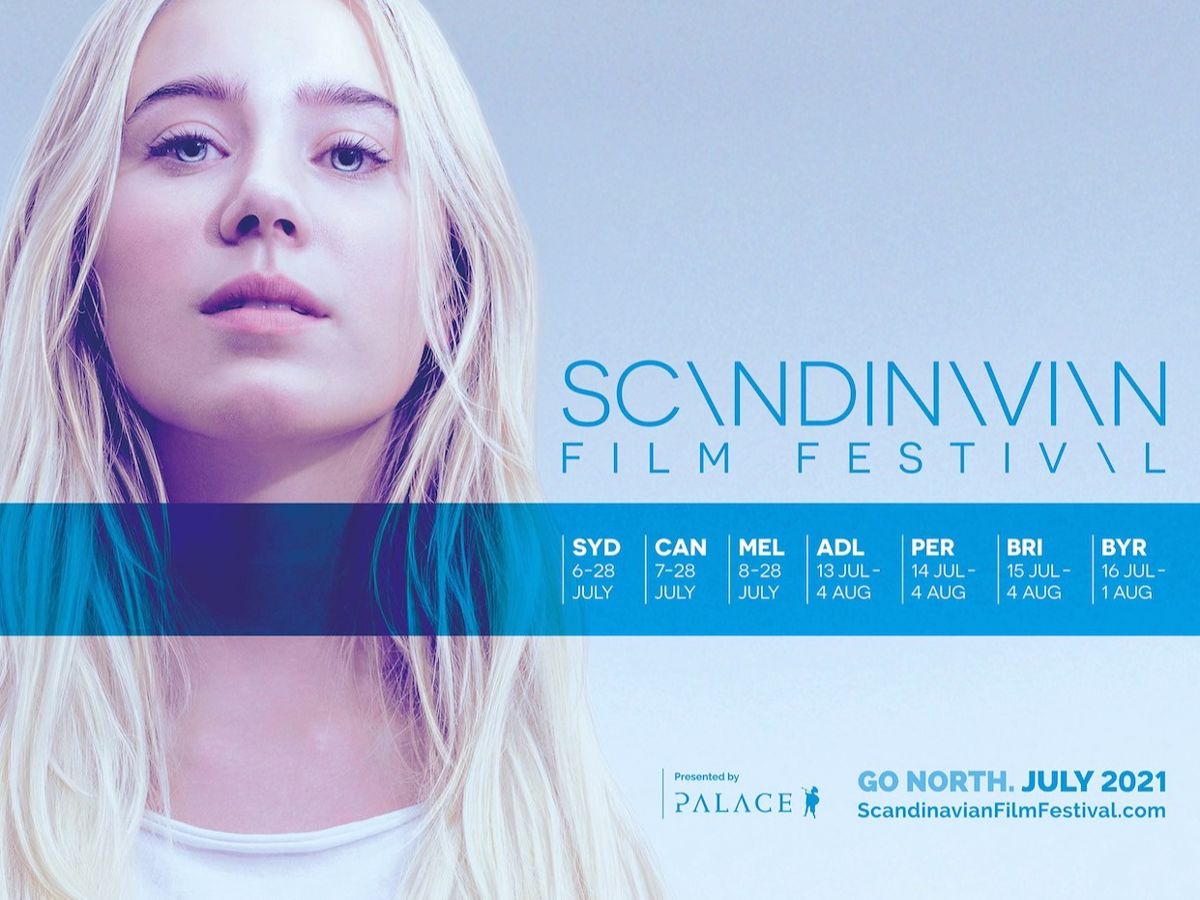 Discover the culture, history and life of the Nordic region with the highly anticipated Scandinavian Film Festival.
Dates:Jul 14 - Aug 4
Venue:Palace Cinemas Raine Square
Details
Other:Film Events,Film Festivals
Festivals:All Festivals
Hosted By:Palace Cinemas
Description
Showcasing an impressive program of award-winning films from Norway, Sweden, Finland, Iceland and Denmark, the Scandinavian Film Festivals is the perfect event for film lovers.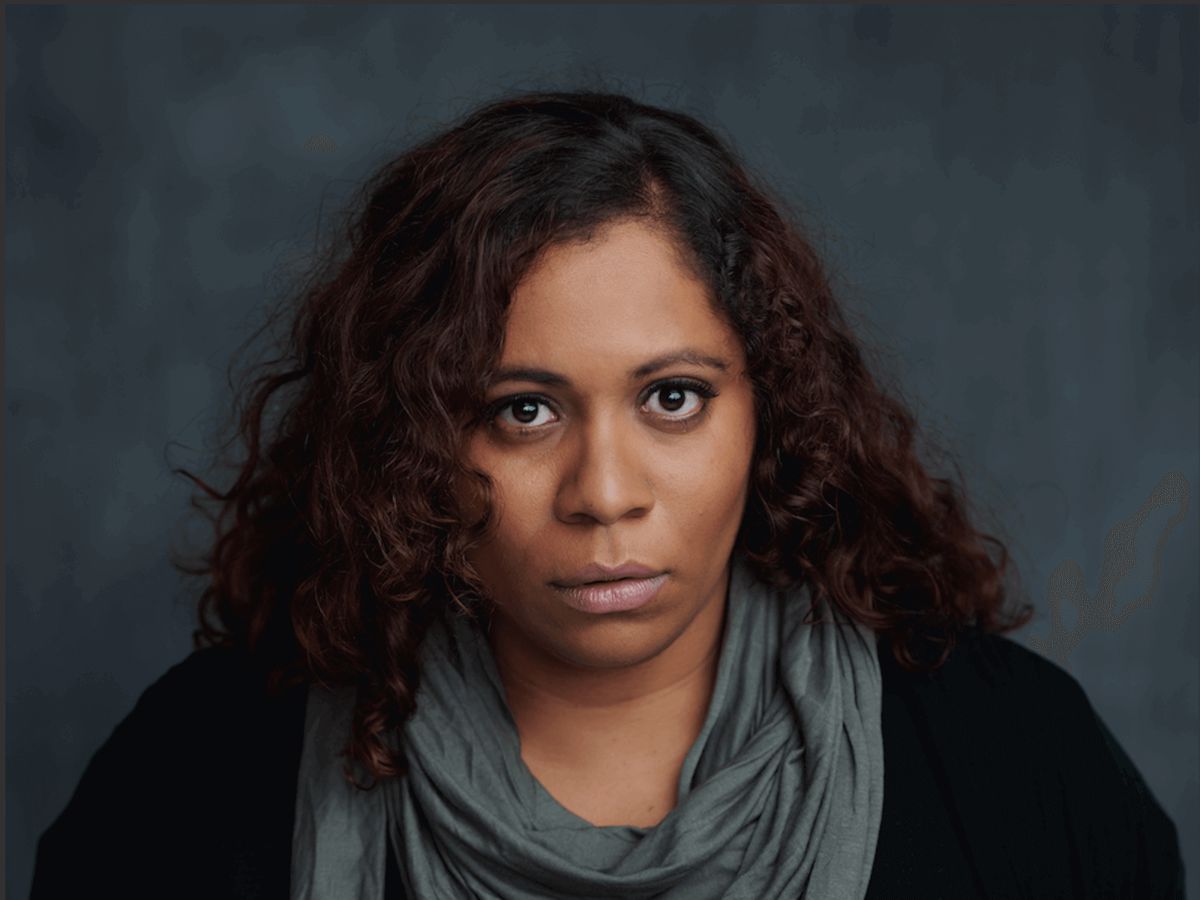 Set in and around an abandoned hospital in the township of York, on Ballardong Nyoongar country, this epic piece of truth-telling blends humour and horror to uncover the buried histories.
Dates:Jul 17 - Aug 1
Venue:Heath Ledger Theatre
Details
Hosted By:Black Swan Theatre Company of WA
Ticket Price:Between $36 - $93
Type:Aboriginal Art & Events
Performing Arts:Theatre
Produced By:Black Swan State Theatre Company
Event Venue:State Theatre Centre of WA
Description
Slipping through time and genres, York unveils the pasts we invent and the pasts we fail to acknowledge. Inspired by 200 years of real accounts, this daring new work sheds light on how our stories are told – and who tells them. Neighbour, I've been having trouble sleeping. Perhaps it's that we haven't been here very long but… do you hear it? There's a pulse. A voice. Underneath and around. I've stripped back the wall paper and lifted the carpet. I've pulled up the floorboards and stand with a sledgehammer above the foundations. The tension is climbing up the walls and through the beams. There's something unsettled here. Something needing to be heard.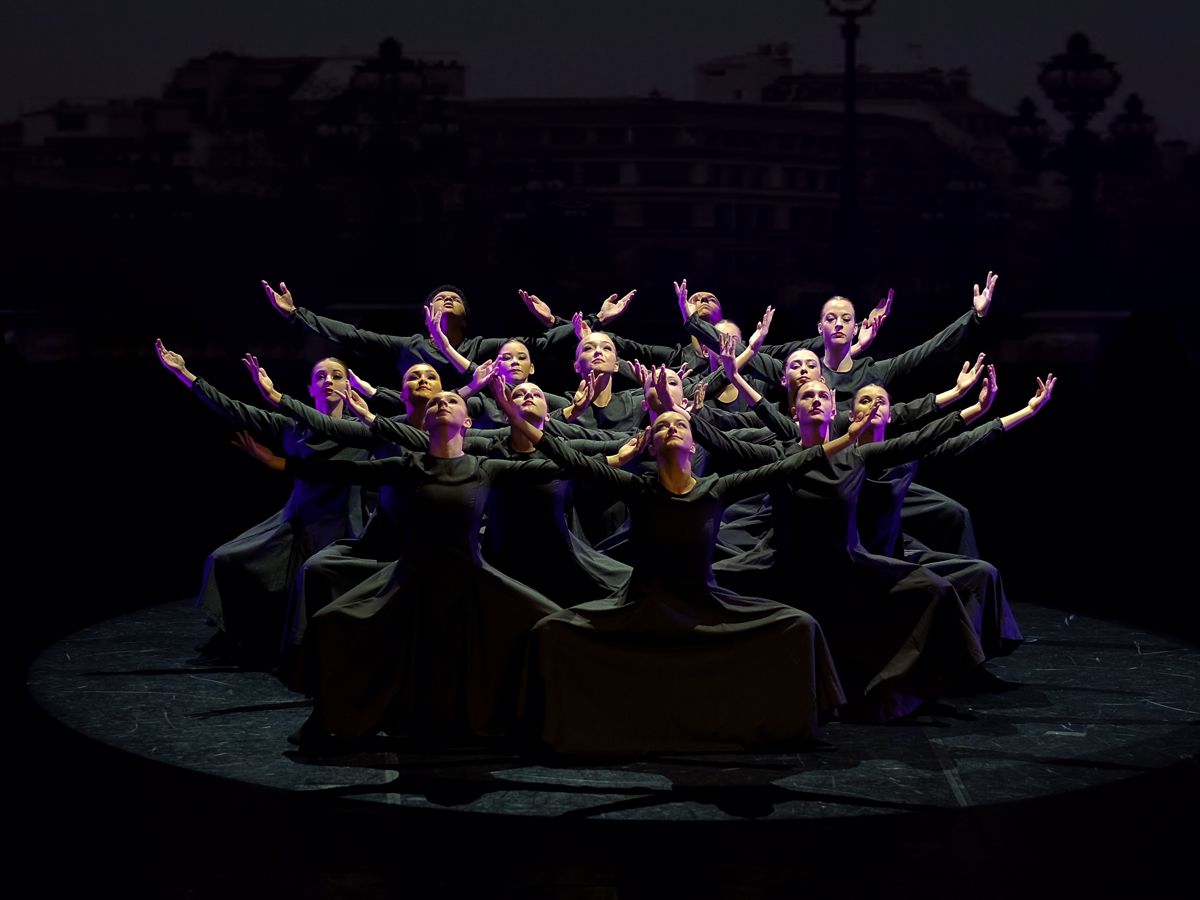 Youth Ballet WA are celebrating their belated 60th Anniversary in style this year with a one show only Gala highlighting the future stars of the Australian dance world.
Dates:Jul 31
Time(s):7pm
Venue:Crown Theatre Perth
Details
Hosted By:Youth Ballet WA
Ticket Price:$20 Children, $50 Adult
Type:Youth Art / Performance
Performing Arts:Ballet,Dance
Description
After having to cancel last years celebrations due to COVID-19 Youth Ballet WA are excited to be able to grace the stage once again and perform a range of works that showcases the rich history of their programme. Audiences will be treated to not only classical favourites but a range of genres that highlights the diverse talent that young West Australian dancers have to offer. This show is not to miss and will take place on July 31st and the stunning Crown Theatre Perth.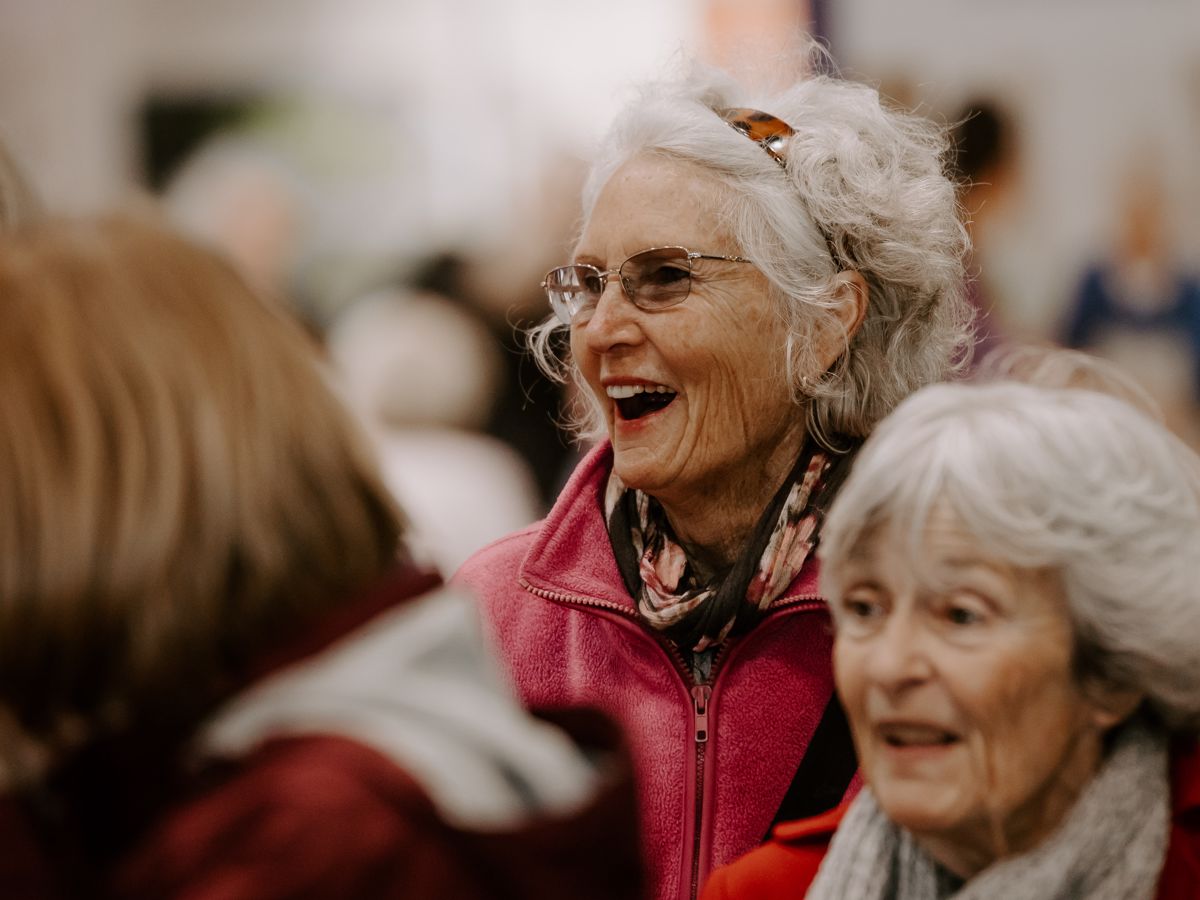 One stop shop for all things ageing well
Dates:Aug 14 - 15
Time(s):9.30am - 4pm
Venue:Perth Convention & Exhibition Centre
Details
Hosted By:CMS Events
Ticket Price:Free
Type:Free
Other:Expos
Event Venue:Perth Convention and Exhibition Centre
Description
The Care & Ageing Well Expo provides a comprehensive source of information that will aid you to make informed choice about all things aged care - whether you are just starting to understand the journey of caring for loved ones or looking at how you can be better prepared for your own future. The Expo is WA's largest showcase of comprehensive living solutions, products, services, information and education for older Australians and features speakers with a multitude of advice for getting the most out of life. The Bethanie Lifestyle Stage and the Ageing Well Lounge will provide a continuous stream of information from industry experts to discussion panels, with a focus on ageing well, aged care planning, staying healthy and innovative products to make life easier. The expo is free to attend, registering online is recommended before the expo so you can receive any updates, make entry easy and avoid the onsite registration. For further information on the event, exhibitors and seminars, please go to www.careandageingexpo.com.au To contact the event organisers, please email [email protected] or call 9201 9888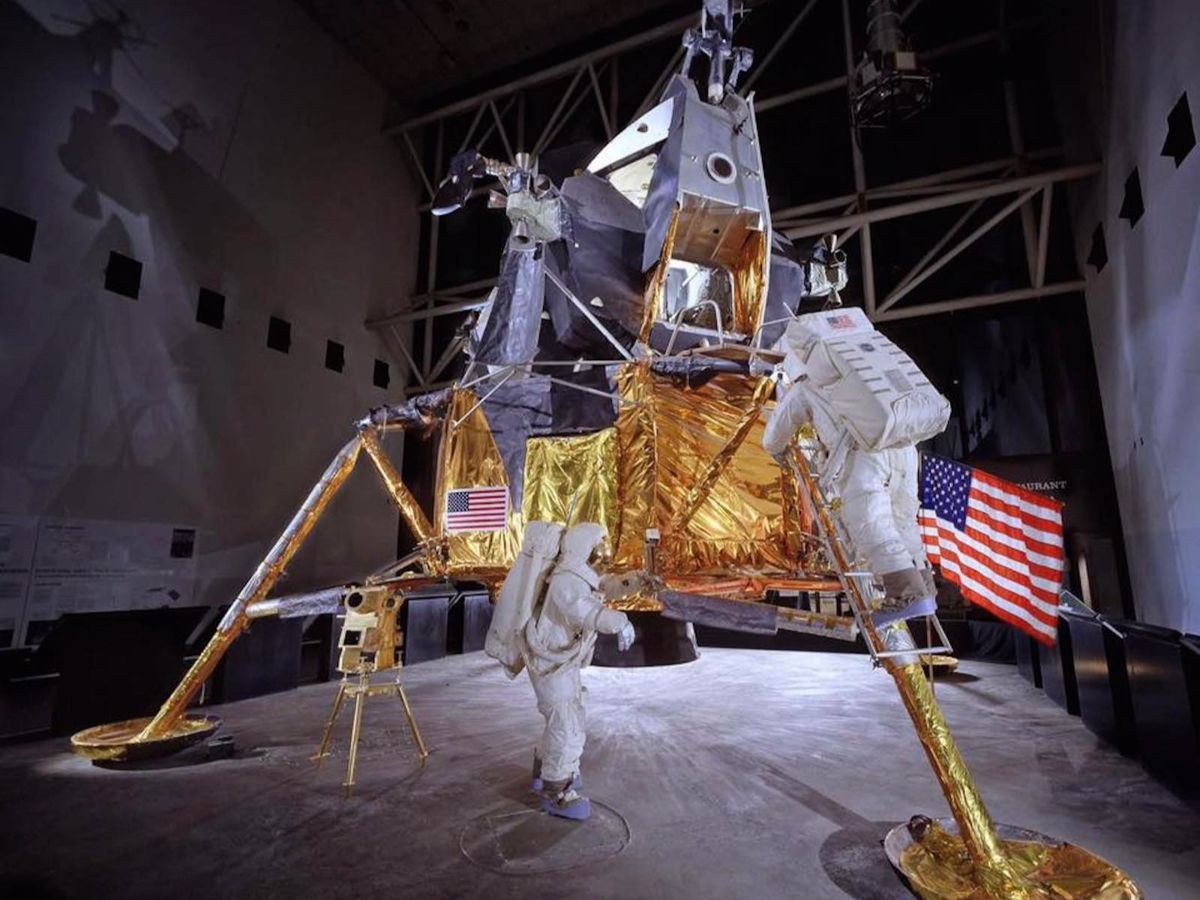 Celebrating the official opening of the new display at the Carnarvon Space & Technology Museum, a full size model of the Apollo Lunar Module.
Dates:July 31
Time(s):7:30pm
Venue:Carnarvon Space and Technology Museum
Details
Hosted By:Carnarvon Space and Technology Museum
Ticket Price:TBC - Check Visitors Centre for Details
Type:Community
Festivals:All Festivals
Other:Science,Technology
Description
Join us for a cocktail party, live music and more.This event coincides with the 50th anniversary of the Apollo 15 mission anniversary. Tickets will be on sale from the Carnarvon Visitors Centre.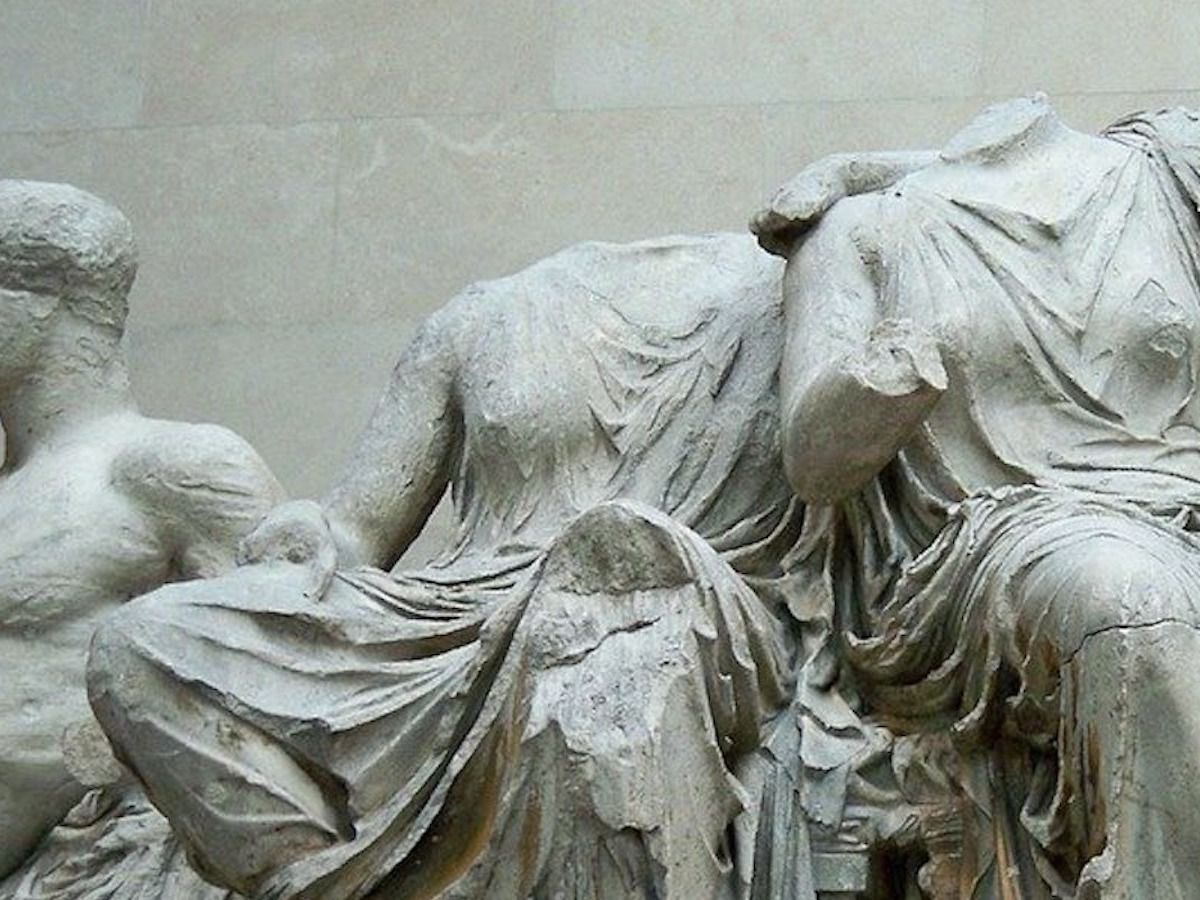 A captivating exhibition filled with some of the finest examples of Greek sculpture, armour, jewellery, vases and ancient sporting artefacts.
Dates:Jul 3- Nov 7
Venue:WA Museum Boola Bardip
Details
Ticket Price:From $15
Other:History
Produced By:WA Museum
Event Venue:WA Museum Boola Bardip
Description
From the sporting triumphs of the original Olympians to the conquests of Alexander the Great and the epic tales of Homer, Greek history is filled with the glorious deeds of athletes, warriors and heroes. The Ancient Greeks were renowned for their competitive spirit. It famously flourished in sporting and battle arenas but also in the performing arts, with contests in music, drama, sculpture and painting. Underpinning the quest for glory and honour was an emphasis on excellence. Physical training sculpted the body that would achieve sporting or military victory. Education, philosophy, science and the visual arts were equally important, shaping and sharpening the mind.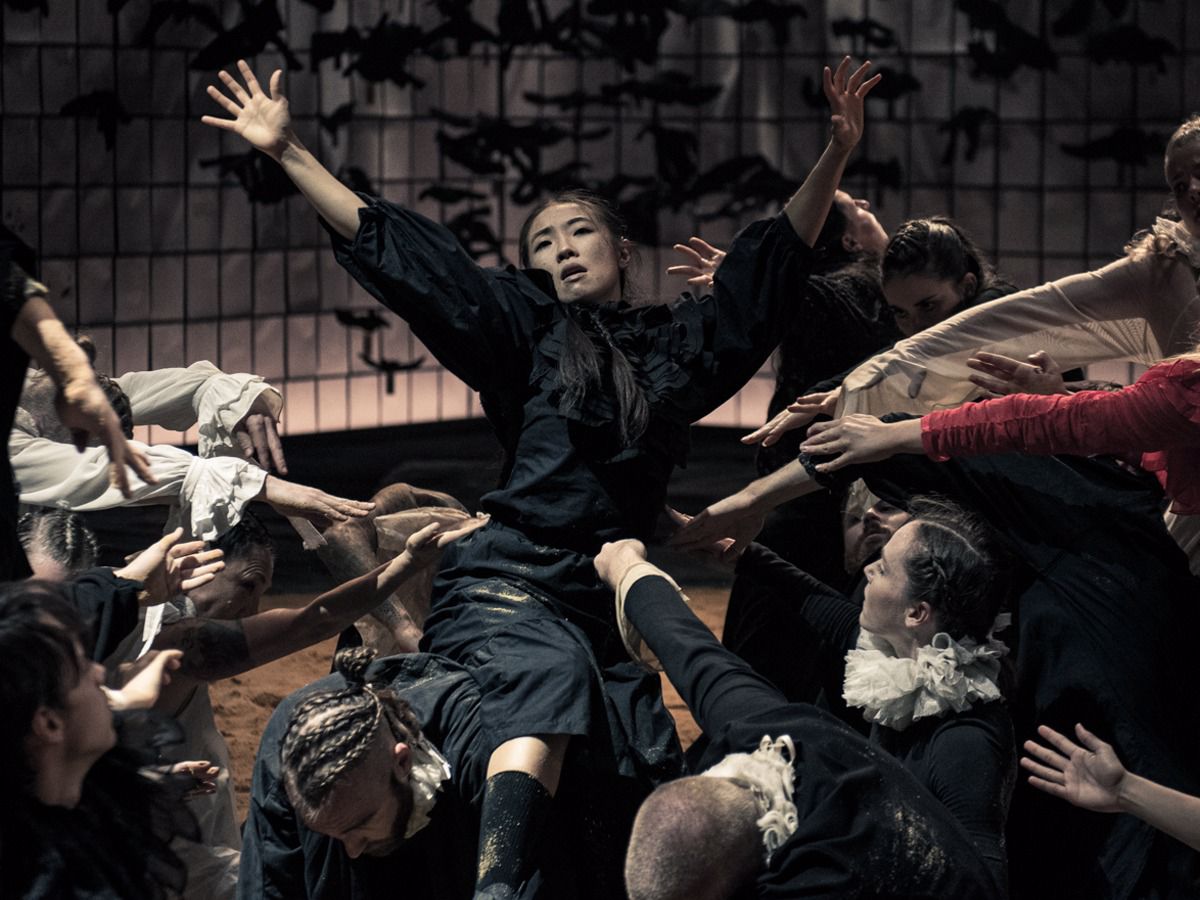 A compassionate and empowering new dance work devised and directed by Raewyn Hill, exploring humanity and the tension between grace and truth.
Details
Hosted By:Co3 Contemporary Dance
Festivals:Perth Festival
Performing Arts:Dance
Description
WATCH AT HOME EVENT ONLINE NOW UNTIL SUN 15 AUG, 11pm (AWST) Presented by Co3 Contemporary Dance Australia A Perth Festival Commission Archives of Humanity from Co3 Contemporary Dance Australia is a living and emotive meditation on human existence. A celebration of community, exploring the ways individuals respond and care for each other in a crisis. The work features a remarkable set – a flock of birds, created by and carrying the stories of members of the Western Australian community in isolation. The birds united, soar as a collective symbol of endurance and hope. The sweeping narratives in the performance embrace the memories, desires, and aspirations of an affected community. Eden Mulholland's stunning score opens the performance, echoing the movements of an ensemble of dancers in a gradual and persistent climbing arc of cyclical patterns. Some of the art world's most striking scenes are reimagined in humanity's tumultuous bid to transcend. To rise, to fall, but to always try to rise again – together. To purchase tickets please visit: https://www.perthfestival.com.au/events/archives-of-humanity-watch-at-home/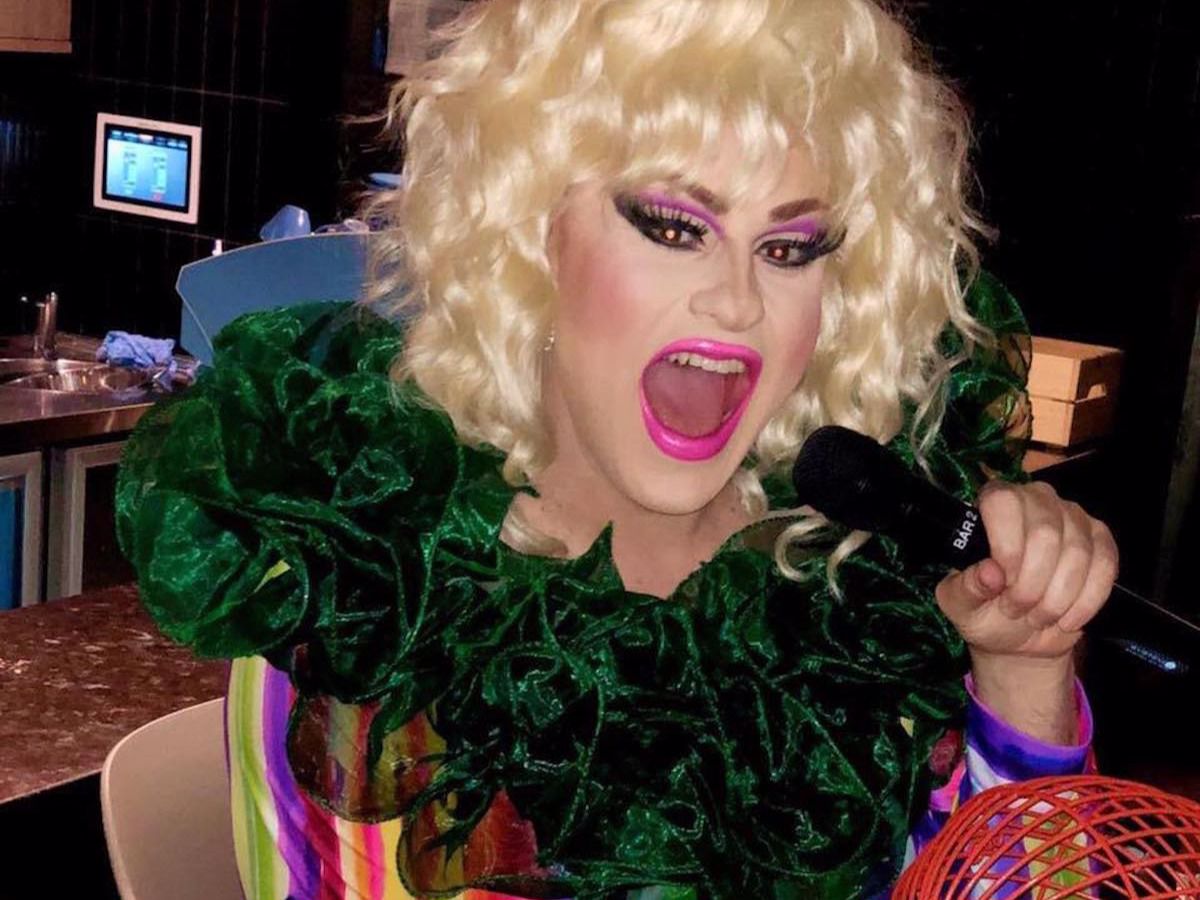 Get your chance to win some wicked prizes!
Dates:Jul 31
Time(s):7.00pm- 9.00pm
Venue:Elmar's in the Valley
Details
Hosted By:Elmar's in the Valley
Ticket Price:Free
Type:Free
Description
Catch up with the girls with the FREE Balls Up Bingo event and get your chance to win some wicked prizes!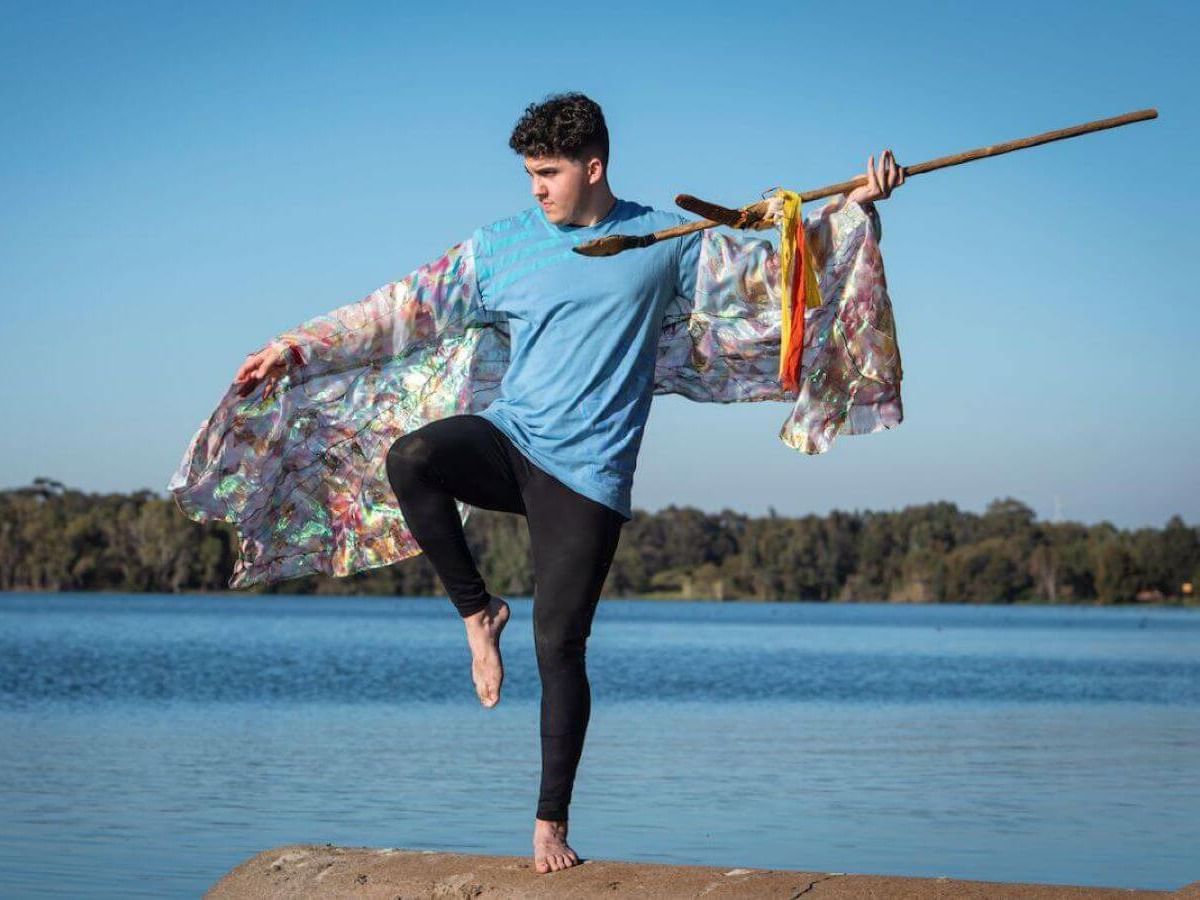 Bilya Kaatijin (which means "Fresh Water Knowledge" in Noongar) is the fourth and final story in Yirra Yaakin's Kaatijin series for young people.
Dates:Metro Tour: Apr 27 - July 2, Aug 9 - Sep 3 | South West Tour: July 19 - Aug 6
Venue:Multiple Venues
Details
Hosted By:Yirra Yaakin
Type:Aboriginal Art & Events
Performing Arts:Theatre
Produced By:Yirra Yaakin
Description
Connecting stories from Noongar land (south-west Western Australia) to Wonguktha land (the northern Goldfields), Aotearoa (New Zealand) and the Kikuyu people of Kenya, Bilya Kaatijin teaches us about the importance of water to First Nations people around the world. Journeying through global Dreaming stories, the show teaches its audiences about the importance of accepting others, the power of empathy and the impact of climate change to the land and the Noongar seasons. This production continues Yirra Yaakin's involvement in connecting young people & families with important cultural knowledge and stories about our region. We are committed to sharing important messages of caring for country, environmental sustainability and cultural awareness.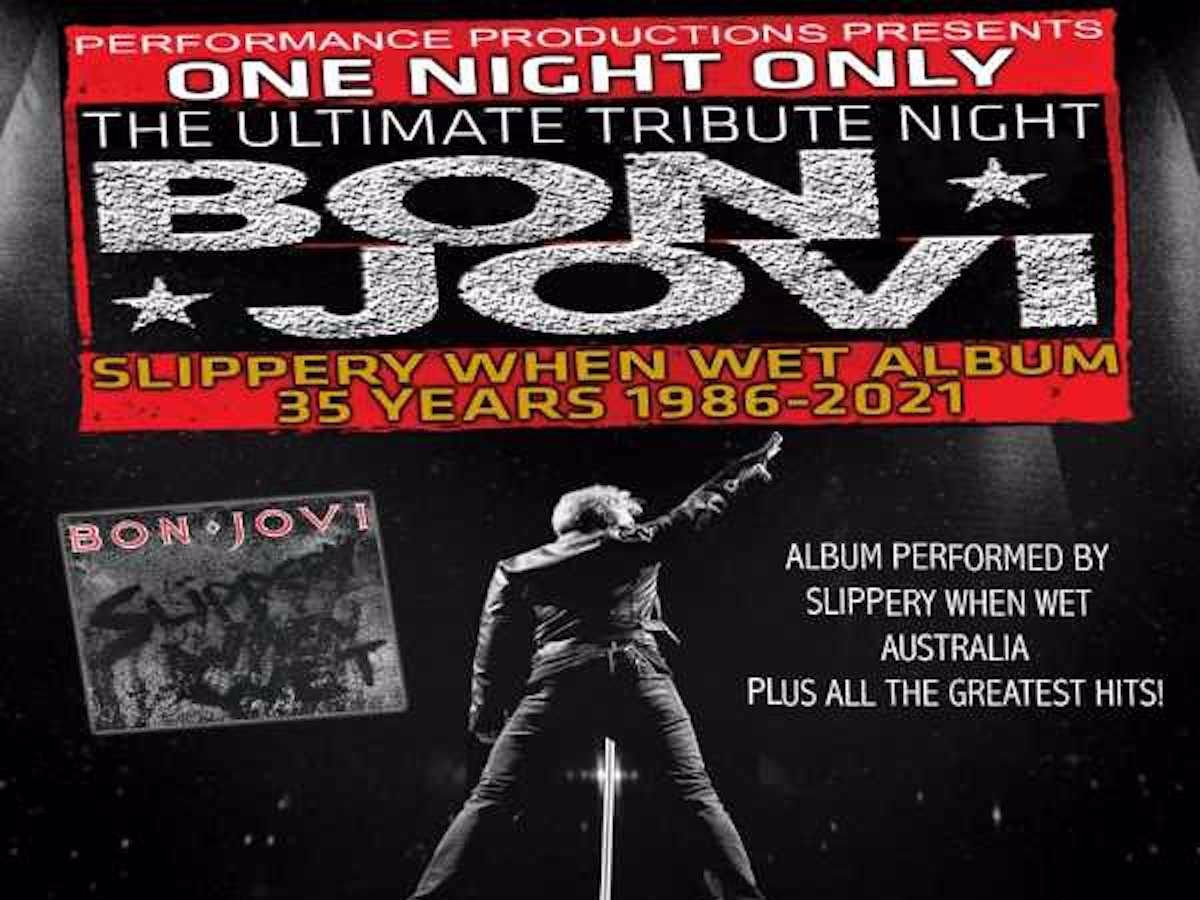 Performance Productions presents for ONE NIGHT ONLY, Bon Jovi's highest selling album Slippery When Wet performed live in its entirety by the ultimate tribute band, Slippery When Wet Australia!
Dates:Jul 31
Time(s):7.30pm
Venue:Freo Social
Details
Hosted By:Freo Social
Ticket Price:$26.78
Music:Rock,Gig Guide,Tribute Band
Event Venue:Freo.Social
Description
Paying tribute to one of modern music's most enduring bands, Slippery When Wet Australia delivers a massive live show with stunning attention to musical detail, and on this night of Classic Rock anthems, they will perform a string of Bon Jovi¹s hits including Livin' On A Prayer, You Give Love A Bad Name, Wanted Dead Or Alive, Lay Your Hands On Me, Keep The Faith, Always, It¹s My Life, Bad Medicine, Runaway, plus many more! Released on August 18th 1986 selling over 28 million copies worldwide to date and celebrating the 35th Anniversary of the Classic Rock album, Slippery When Wet Australia will follow with a powerhouse set of Bon Jovi's Greatest Hits!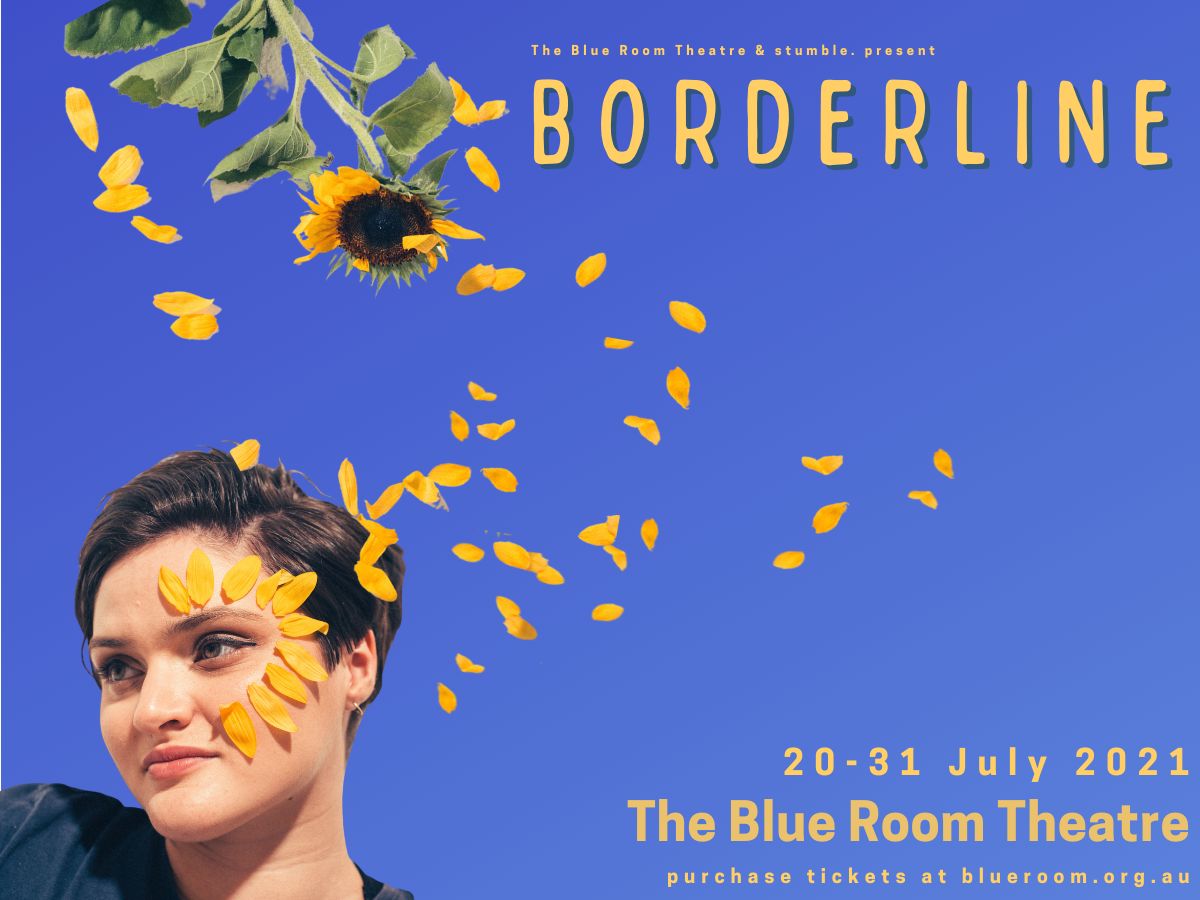 "Borderline Personality Disorder. I had never heard of it but the doctor handed me a checklist and it felt like I was reading myself on a page."
Dates:Jul 20 - 24; Jul 26 - 31
Time(s):7.00pm
Venue:The Blue Room Theatre
Details
Hosted By:Stumble and The Blue Room
Ticket Price:$25 - $30
Performing Arts:Theatre
Description
Evelyn is brave, funny, sad, vulnerable, colourful and utterly relatable. This tour-de-force solo performance is their deeply personal and lyrical exploration of growing up and living with mental illness. From struggling to make it to the next check-in text, to believing in tomorrow. Experience a life told as a story, chaotic and unfinished, filled with poetry, puppets and plenty of dance breaks. Accompanied by heartfelt live music from folk singer-songwriter Be Gosper, witness stories from the backyard, memories in the kitchen, hugs on the front porch and dancing in the driveway. Borderline is an ode to the nights we survive.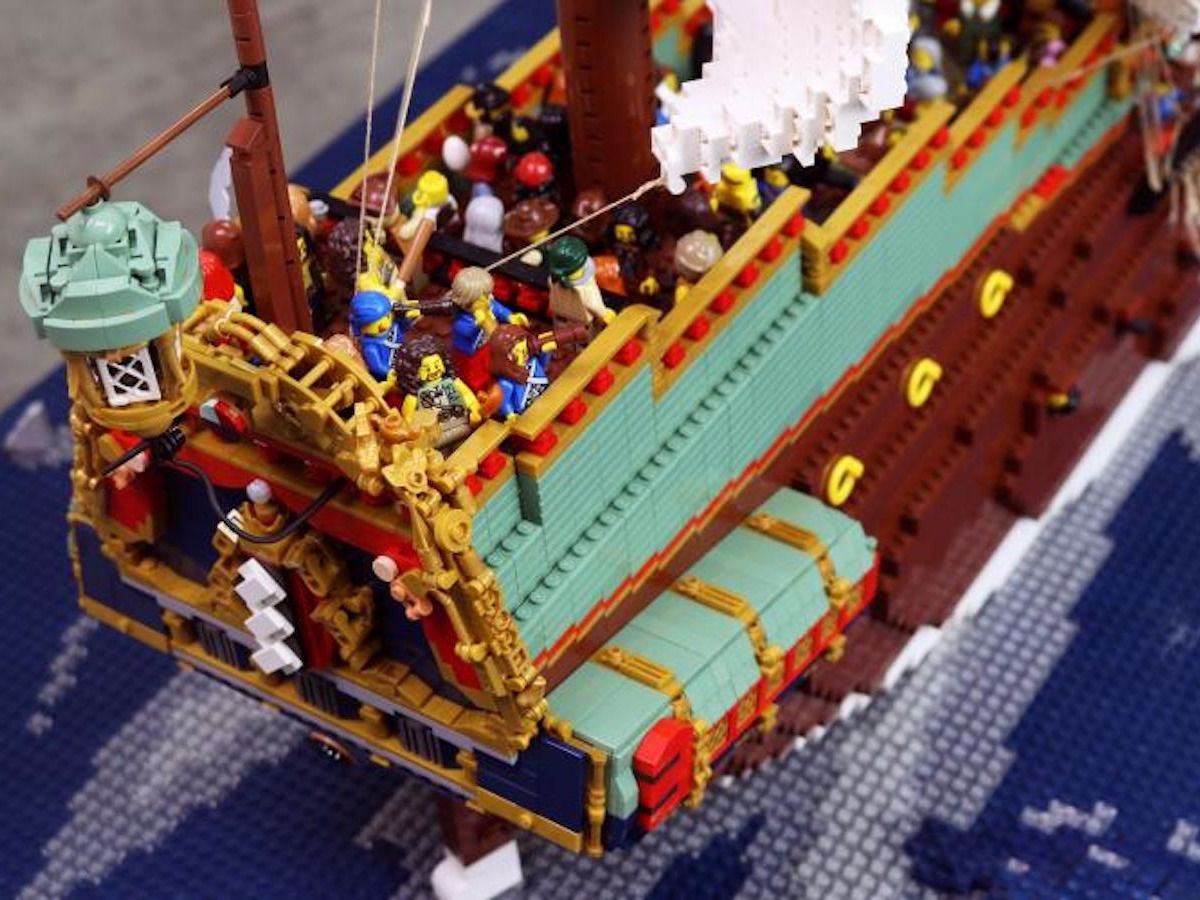 Discover the stories of 8 extraordinary shipwrecks, revealed in incredible LEGO model detail!
Dates:Jul 3- Jan 30
Venue:WA Maritime Museum
Details
Hosted By:WA Maritime Museum
Ticket Price:From $12.50, Museum Fees Apply
Type:For Kids
Produced By:WA Museum
Event Venue:WA Maritime Museum
Other:Museum events
Description
Ryan "The Brickman" McNaught and expert maritime archaeologists brings the stories of 8 astonishing shipwrecks in this immersive exhibition. Featuring large-scale LEGO® models of ships such as Western Australia's famous Batavia, the "unsinkable" Titanic, the highly decorated Vasa and the ill-fated Terror and Erebus. Come and uncover the stories of the voyages, life aboard the ships, their watery demise and the shipwreck detectives who locate and document the wrecks.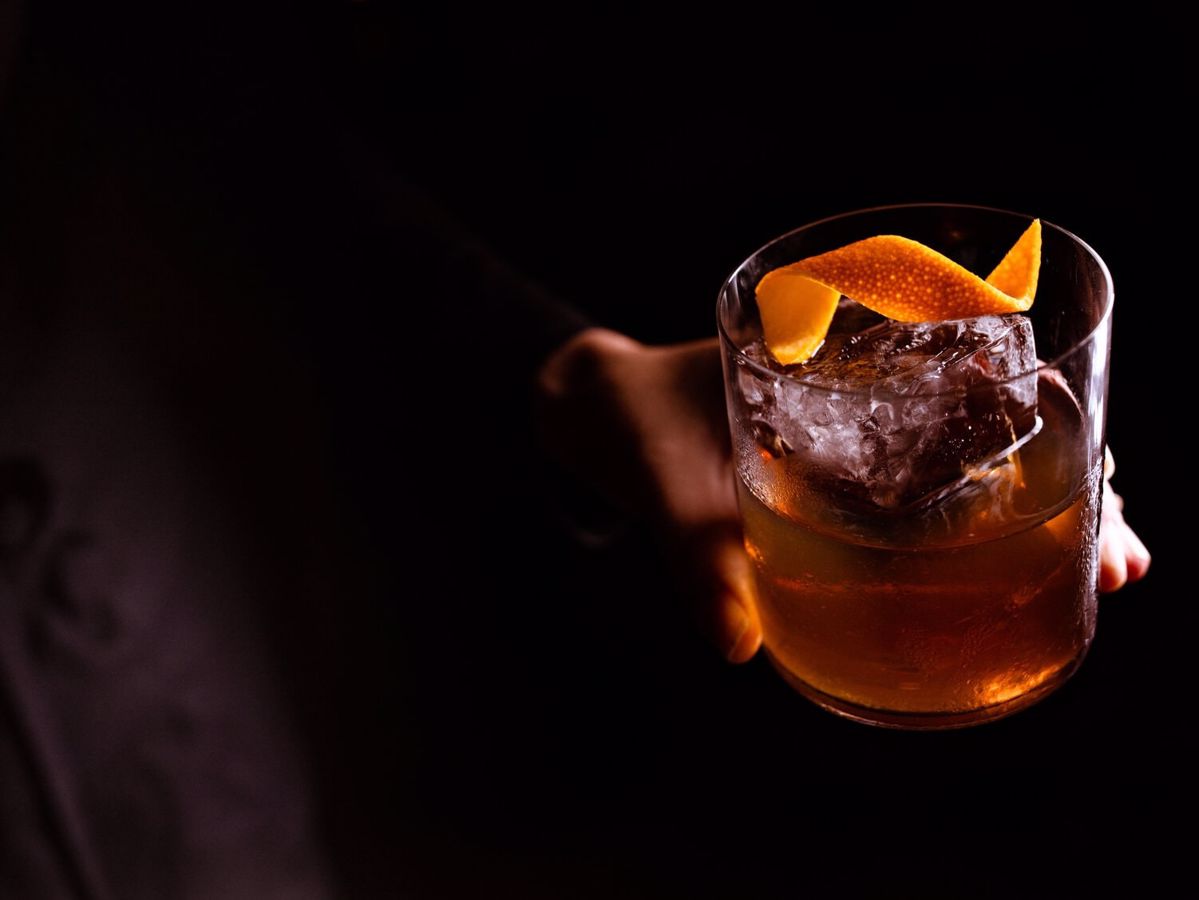 Celebrate one of the longest unbroken traditions in seafaring history
Dates:31 July 2021
Time(s):7.00PM - 2.00PM
Venue:Bobeche Perth
Details
Hosted By:Bobeche
Type:Adults Only,Free
Description
From 1650 throughout the 18th century, shipboard life was incredibly difficult. The daily issue of Rum was the highlight of the day. In those days, battles were fought "eyeball-to-eyeball." The mental alertness and courage required to pack a cannonball into a muzzleloader were far different from that required to operate the modern weapon systems of today. Thus in 1970, the Admiralty Board decreed that there was no place for the daily issue of rum in a modern navy, and so ended the daily issue of Rum in the Royal Navy on July 31st, 1970. This date since then is referred to as Black Tot Day. To celebrate the end of Dry July, Bobeche is hosting Black Tot Day in their basement cocktail bar SECURE YOUR BLACK TOT RUM RATIONS Cocktails Include: • Queen's Park Swizzle • Painkiller • Navy Grog • Admiral's Old Fashioned • Hot Buttered Rum • Fish House Punch • Man Overboard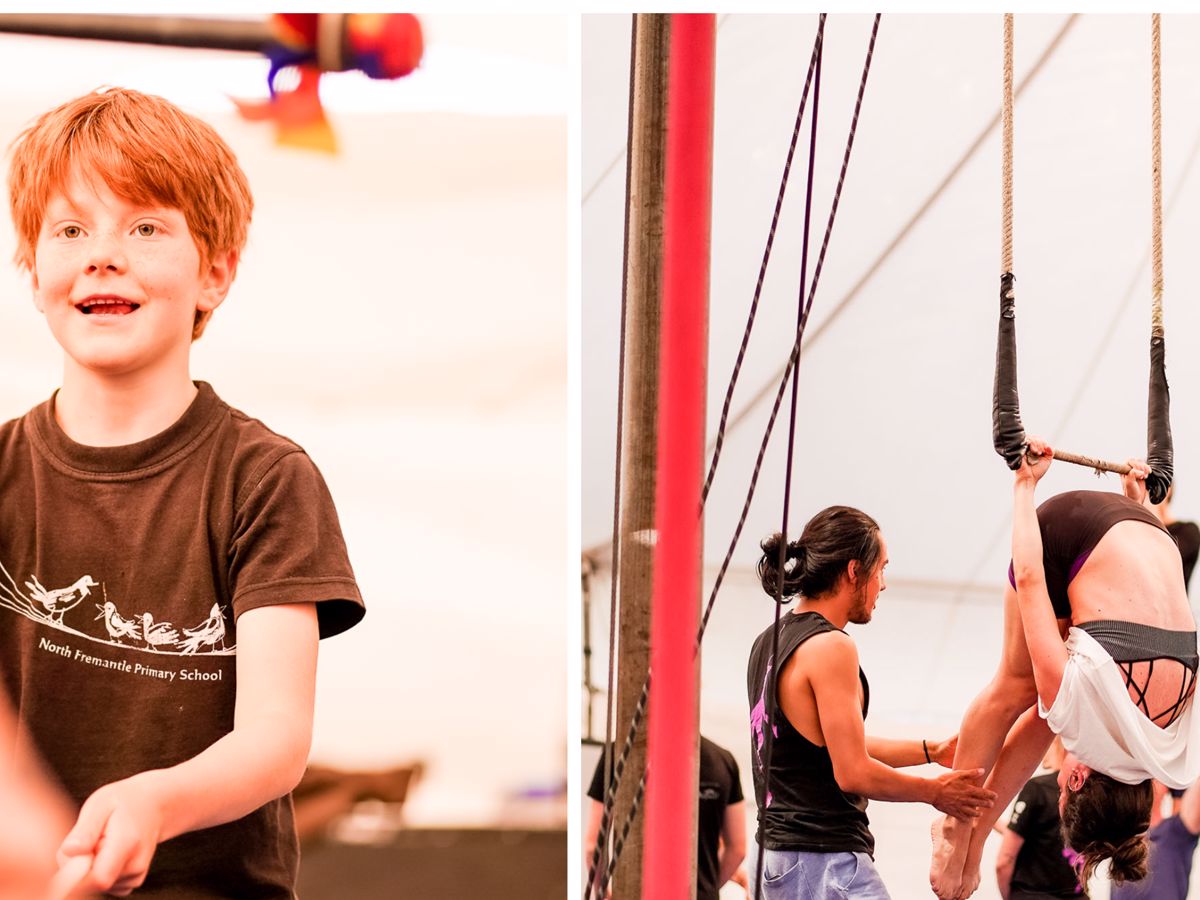 We're back to school, Term 3 2021! Keep yourself moving and stay warm during this cold, wet and wintery weather.
Dates:July 19th - September 26th
Time(s):9am - 8:45pm
Venue:The Freo Big Top
Details
Hosted By:CircusWA
Ticket Price:$19.80 - $319
Type:Community,For Kids,Youth Art / Performance
Performing Arts:Circus,Dance,Theatre,Comedy,Cabaret
Art Exhibitions:Youth
Sports:Other Sports & Fitness
Other:Well Being,Health
Description
Book yourself into CircusWA's 10 week term and experience circus classes in the iconic, Freo Big Top! We are excited to announce some NEW class additions that have been sprinkled into the circus mix this term. Come and discover new classes such as 'All things Circus', 'Street Circus' and 'Circus Tricks with Hula Hoops' just to mention a few... Also, don't miss out on the staple favourite classes such as 'Super Circus', 'Aerials' and 'Acro,' among many others. Being active, belonging to a community and having a purpose in life all contribute to good physical and mental health...Sounds like a circus! Head to our website to secure your place now!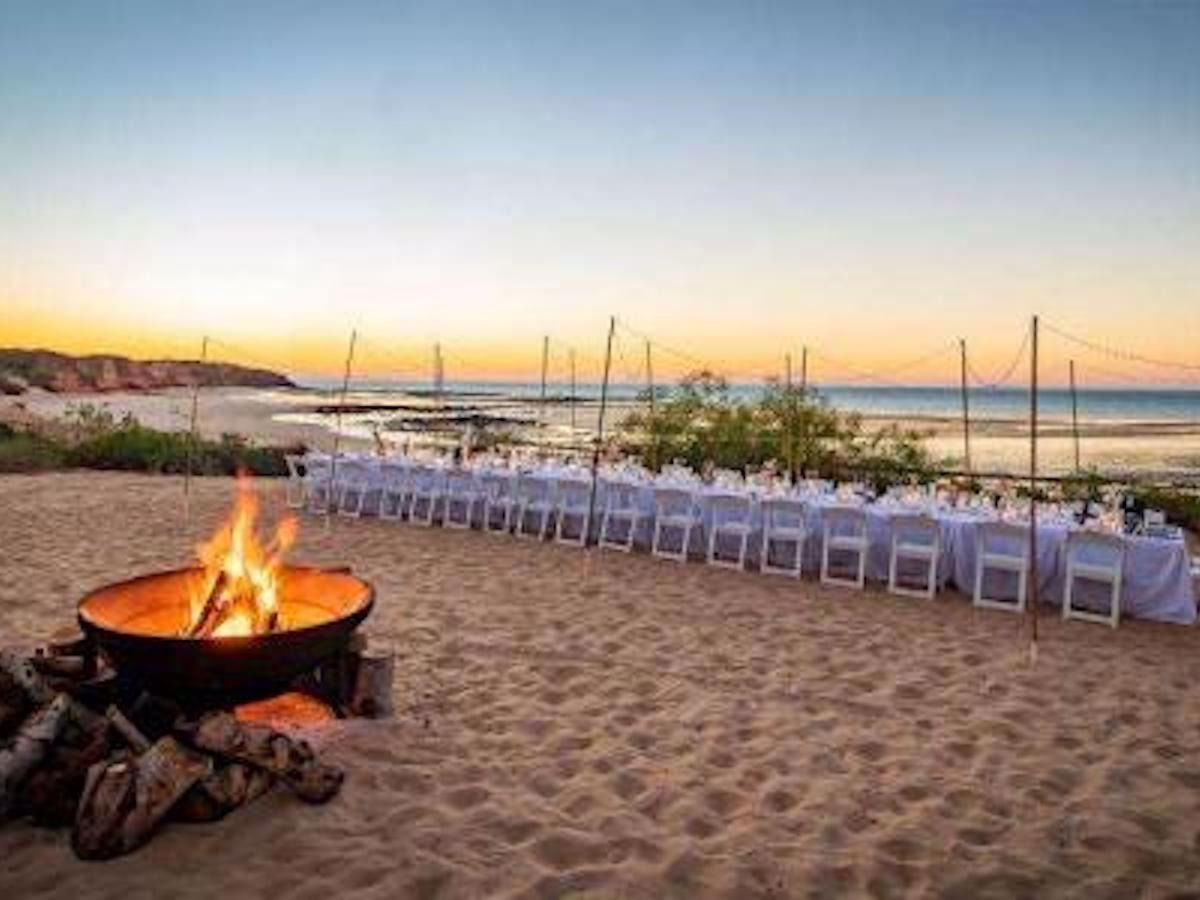 Don't miss out on the famous Eco Beach Wilderness Retreat Long Tables
Dates:Jul 23, Aug 7, Sep 10
Venue:Eco Beach Resort
Details
Hosted By:Eco Beach Resort
Ticket Price:$185
Food & Drink:Restaurant Events
Description
Sink your toes in to the sand while enjoying a long table dinner made up of fresh local produce, single vineyard wines and views that will take your breath away. Bookings now available for the below dates. Wine selections for each night are currently under review and we will update as soon as confirmed. Eco Beach Resort is a multi award-winning eco resort set amongst the pristine and untouched Kimberley environment. Just over an hour's drive south of Broome, accommodation at the eco resort provides guests with an unforgettable and unique wilderness experience whilst having minimal impact on the surrounding landscape. This eco friendly holiday accommodation near Broome is perfectly suited to every taste. The accommodation at our eco resort includes 25 superbly appointed Eco Villas interlinked by over 1km of elevated wooden boardwalks, and 30 luxurious safari style Eco Tents. For larger groups we also offer The Beach Houses, striking ocean front accommodation with amazing views of the Indian Ocean.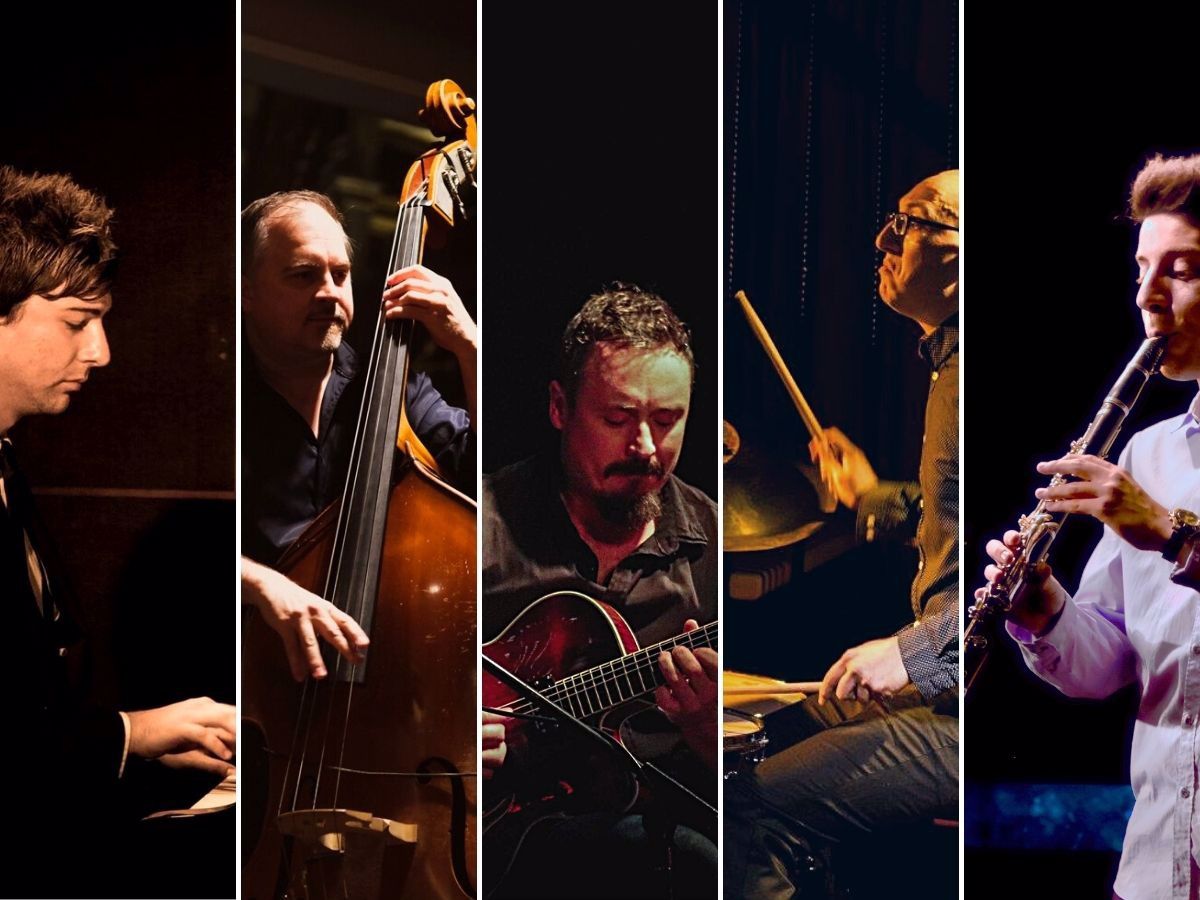 Fleet-fingered guitar work from Lachlan Gear, original arrangements by Pete Jeavons (bass) plus Adrian Galante (clarinet) Brodie Stewart (piano) and Daniel Susnjar (drums) at The Duke of George.
Dates:Jul 31
Time(s):7:00 - 9:30pm (doors 6pm)
Venue:The Duke of George
Details
Hosted By:The Duke of George
Ticket Price:$33.24
Music:Jazz,World
Food & Drink:Restaurant Events
Description
Django Reinhardt, the founding father of Gypsy Jazz, is revered in the guitar world for his superlative skills on the acoustic guitar, but less so for his work on the electric. As the 1930's became the 40's and bebop was born, Django heard and was inspired by the great American jazz artists such as Charlie Christian, Charlie Parker and Dizzy Gillespie. This in turn prompted him to put on hiatus his infamous string quintet in favour of a more traditional American line-up comprising drums, piano, double bass, clarinet and of course, Django himself on electric guitar.
Now he could soar as high and as loud as he wanted, a feat previously impossible on his trusted Selmer Maccaferri acoustic! Co-led by bassist/MD Pete Jeavons and guitarist Lachlan Gear, The Electric Django Quintet performs repertoire from Django's bebop period alongside compositions by others who were heavily influenced and inspired by Django such as Wes Montgomery, George Benson, Bireli Lagrene and more. The groups repertoire covers bebop, blues, latin, swing and gypsy jazz, all performed with breath-taking virtuosity and a high level of group interplay.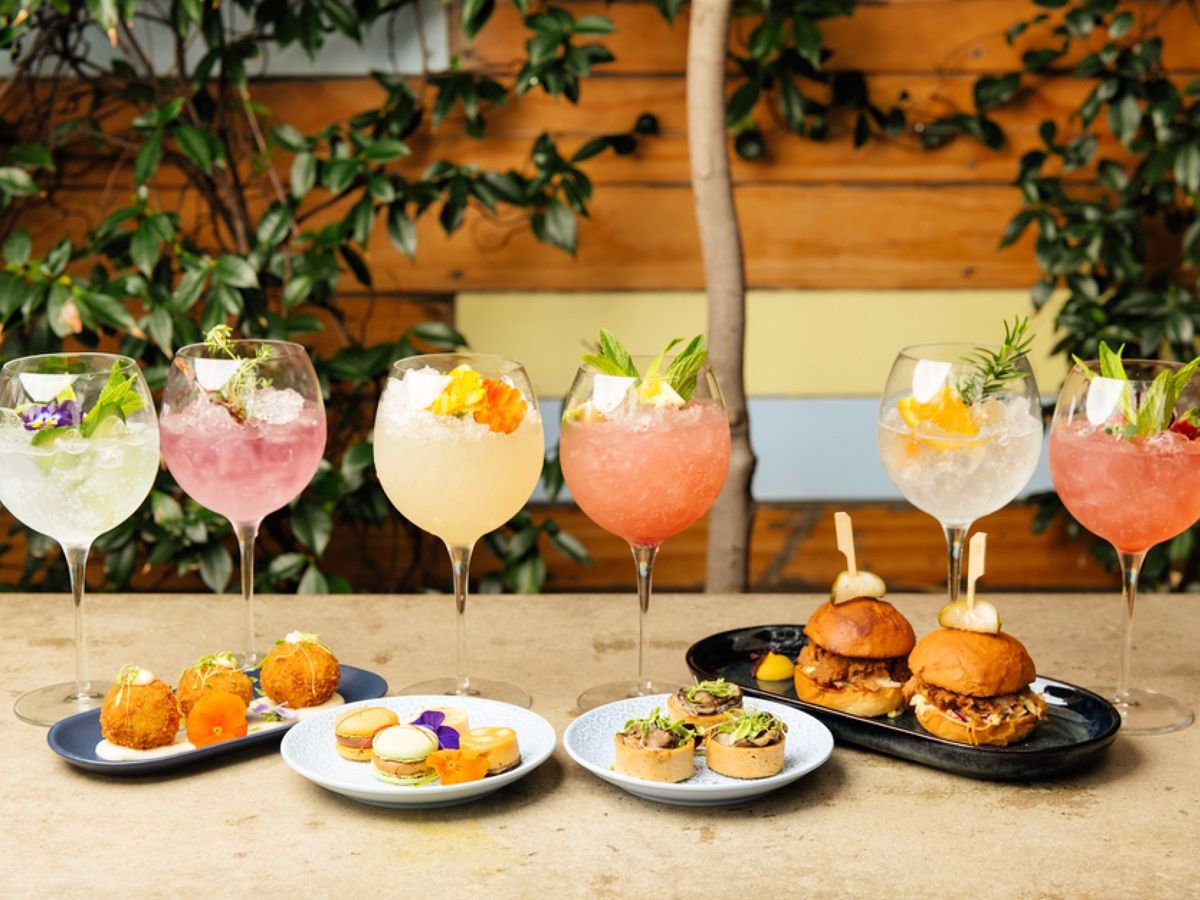 GINdulge in an afternoon of Gin at The Garden's 'Gin High Tea' event series!
Dates:Jul 17, Aug 14, Sep 11, Oct 9
Time(s):2.00pm - 4.00pm
Venue:The Garden
Details
Hosted By:The Garden
Ticket Price:$80
Food & Drink:Spirits
Description
Join us for an afternoon of roaming high tea canapès paired with 6 gin and tonic cocktails Drinks Summer Granita Gordon Sicilian Lemon, grapefruit bitters, lemon Old Tom and Tonic Haymans Old Tom, Fever-Tree elderflower tonic, cucumber, mint Sunset Blush 78 Degrees Sunset, Fever-Tree aromatic tonic, strawberry, mint Summer Haze Scapegrace Black, Fever-Tree aromatic tonic, pineapple, thyme Western Seas West Winds Sabre, Fever-Tree mediterranean tonic, orange, rosemary The Floradora Tanqueray Seville, Fever-Tree ginger beer, lime, raspberry mint Assorted high tea canapés served throughout the event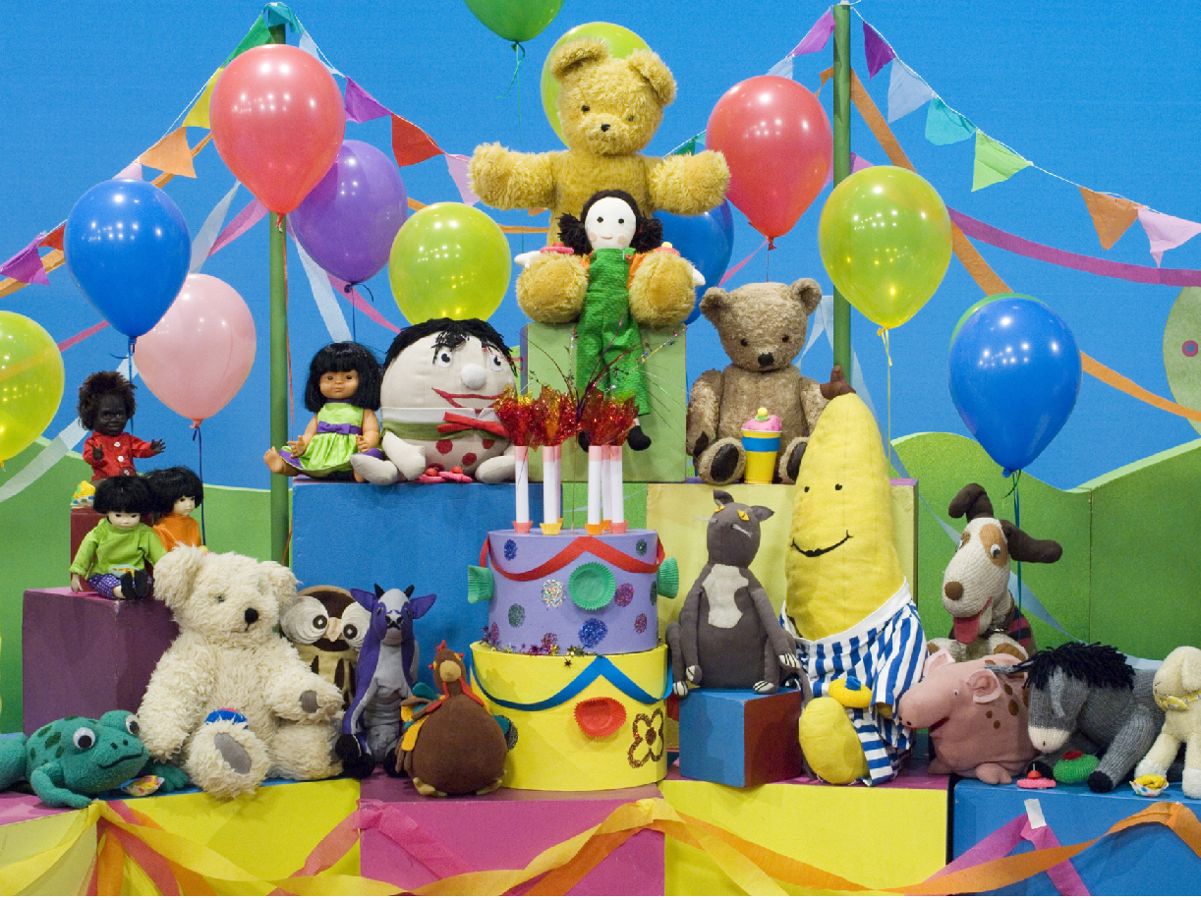 Come inside and find all your favourite Play School characters in an exhibition that brings our childhood stories alive. For all ages.
Dates:May 26 - Aug 14
Time(s):10am - 4pm
Venue:Wanneroo Gallery
Details
Hosted By:Wanneroo Gallery
Ticket Price:Free
Type:Free
Art Exhibitions:Other Visual Arts
Description
Celebrating the much-loved Australian television program. A National Museum of Australia travelling exhibition developed in collaboration with the ABC. For more information, education and community bookings, visit www.wanneroo.wa.gov.au/playschool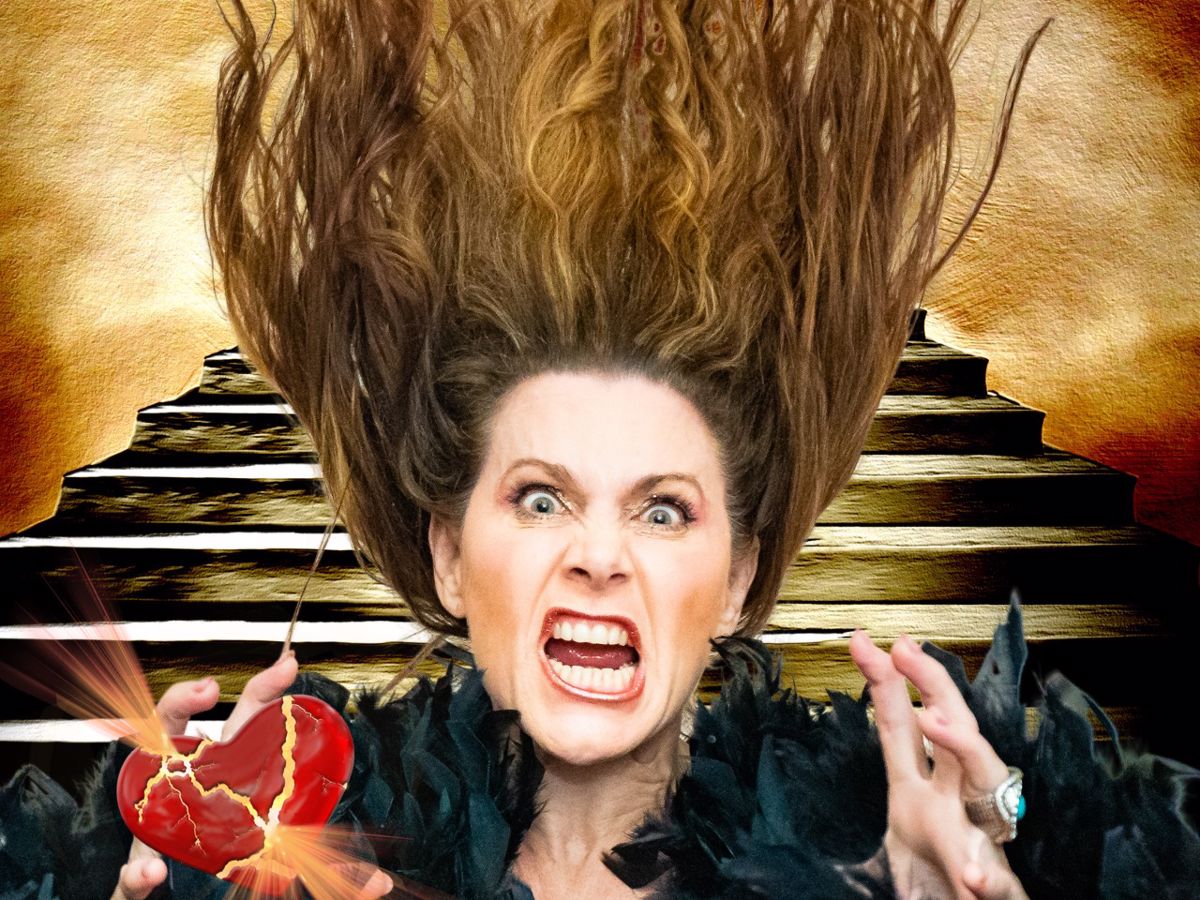 The best (and funniest) cabaret shows come from moments of heartbreak and despair.
Dates:Jul 29 - 31
Time(s):7.30pm
Venue:His Majesty's Theatre, Downstairs at The Maj
Details
Ticket Price:$47-$71 plus booking fees
Music:Rock,Pop
Event Venue:His Majesty's Theatre
Performing Arts:Cabaret
Description
With anthemic original songs in the style of PINK, Adele, Led Zeppelin, Fleetwood Mac, and Lady Gaga, 'Hell Hath No Fury – Musical Bitchin' from the Basement of Hell' is storytelling from the heart. Join Zalia Joi, Fiona Cooper and a live four-piece band for a toe-tapping, liberating journey through relationship hell to redemption. This edgy rock cabaret illustrates what happens when you are living your life and one day you wake up in the basement of Hell. An original show, born out of the need to find peace, Hell Hath No Fury weaves humour and heartbreak through passionate music and thought-provoking tales.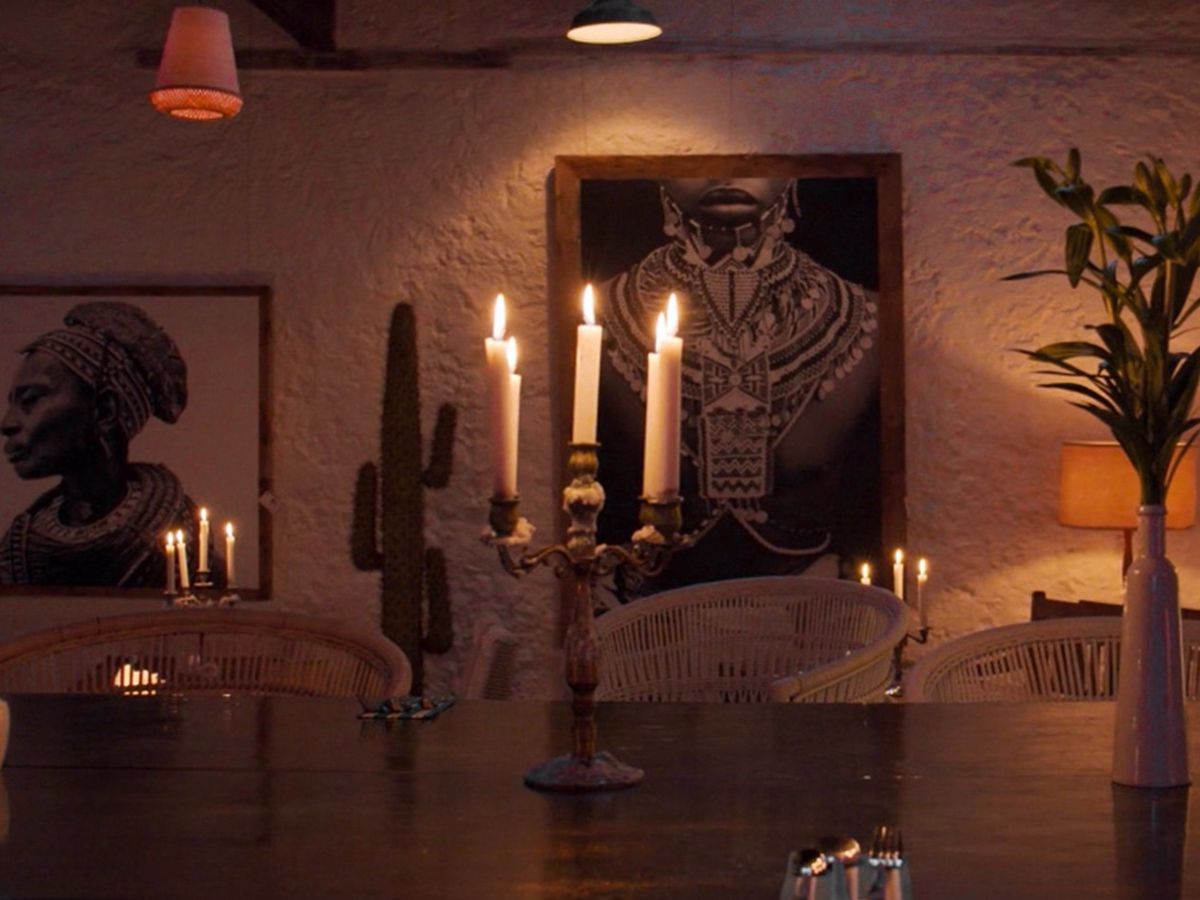 Joanna's Candlelit Soirées are back at Kidogo Arthouse! Be serenaded and entertained by incredible musicians as you enjoy a warm candlelit dinner in the glorious 19th century limestone gallery.
Time(s):Early Sitting 5:30 - 7pm ; Late Sitting 7:30 - 9pm
Venue:Kidogo Arthouse, Fremantle
Dates:Jul 28, Aug 6, 8, 20 & 27, Sep 4 & 11
Details
Hosted By:Kidogo Arthouse
Ticket Price:$55.00 (Dinner Included)
Festivals:All Festivals
Music:Blues,Concert Tours,Country & Folk,Gig Guide,Jazz,Music Festival,Soul & Gospel,R&B,World,Pop,Other Music,Classical
Food & Drink:Food Event,Restaurant Events,Wine,Other
Art Exhibitions:Photography
Description
The soirées, provide the perfect atmosphere for musicians to freely express themselves and create memorable concerts that are unique to Kidogo Arthouse, Fremantle. The magnificent acoustics and intimate ambience of the space, coupled with the delightful menu makes for a truly remarkable experience that you do not want to miss out on!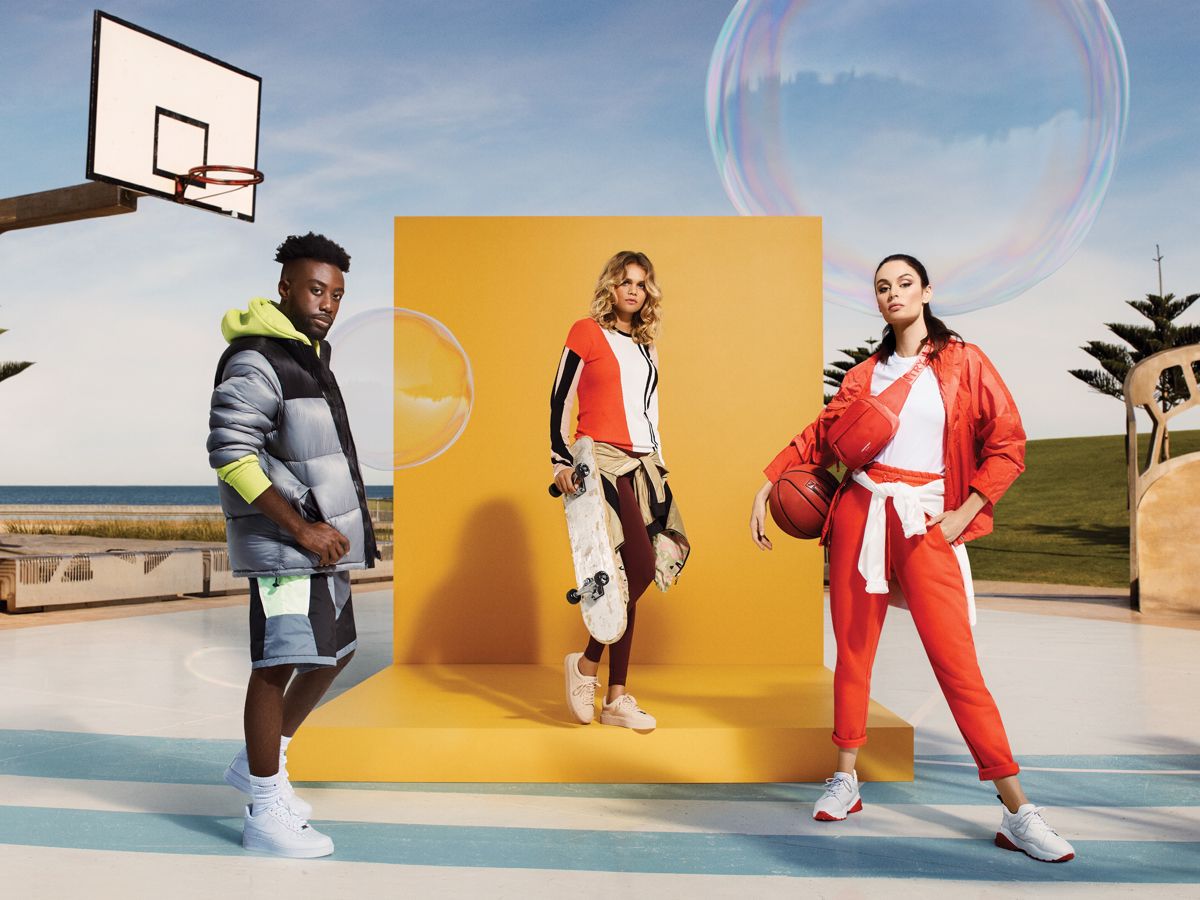 Celebrate the Stage One launch, with a four-day event that'll see you taste, win, shop & experience the best of the new-look Karrinyup as you discover new stores, opening activations, pop-ups & more.
Dates:Thursday 29 July, 2021 - Sunday 1 August, 2021
Time(s):Thursday 9am - 9pm, Friday 9am - 5:30pm, Saturday 9am - 5pm, Sunday 11am - 5pm
Details
Hosted By:Karrinyup
Type:Community,For Kids,Free
Music:DJs,Free
Food & Drink:Food Market Events,Celebrity Chef
Other:Fashion
Description
To celebrate the Stage One launch of the new-look Karrinyup, join local talent for four days of fashion and food festivities, which will include a jam-packed weekend of DJ sets and music, free pop-ups, food demonstrations, and exclusive in-store offers centre wide for customers to enjoy. Perth-based R&B artist Adrian Dzvuke, who has amassed over a million online streams, will perform live on Thursday evening, headlining the celebrations from the Boom Box Stage, alongside sets and a silent disco from a selection of Perth's best DJs will ensue across the weekend. Leading West Australian culinary talent including 2021 MasterChef winner Justin Narayan, Jed Gerrard formerly of Hearth Restaurant and Wildflower, Melissa Palinkas of Young George Bar & Kitchen and Ethos and Luke Wakefield of Balthazar Restaurant will serve up tasting menus and demonstrations from The Open Kitchen, showcasing fresh produce from The Fresh Market's local stores. Bookings are essential. Large-scale interactive food and fashion pop-ups and activities including a chocolate Refuel Station, a Skill Tester claw machine, and arcade basketball game Bounce will entertain visitors throughout the centre all weekend, providing surprising opportunities to win exclusive gifts and Karrinyup vouchers.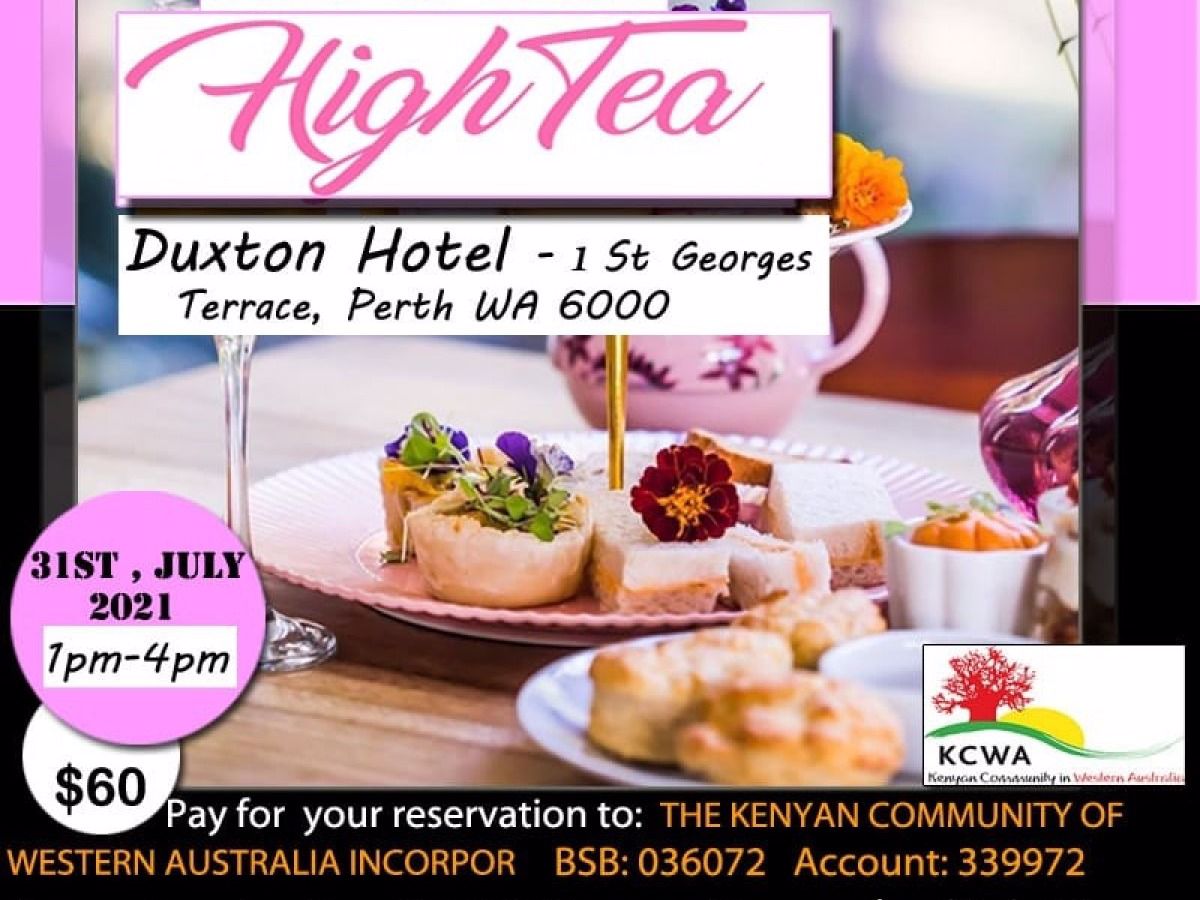 The 2021 KCWA Women High Tea is on 31st July 2021. Come enjoy the fun day
Dates:31/07/2021
Time(s):1Pm - 4Pm
Venue:Duxton Hotel
Details
Hosted By:KCWA Women Department
Ticket Price:60
Type:Adults Only
Food & Drink:Food Event
Description
Hello wonderful ladies. The event starts from 1pm-4pm. Date: 31/07/2021 Time: 1pm - 4pm Cost: $60 PP Please follow the link to join the WhatsApp Group: https://chat.whatsapp.com/GDXkNupODzNJQNzuESDZS4 If you are not a paid KCWA member please register using the link below. https://www.memberplanet.com/Groups/GroupJoinLoginNew.aspx?ISPUB=true&invitee=h7ni54113u3g3 Alternatively you can sent your name, phone number and email to [email protected]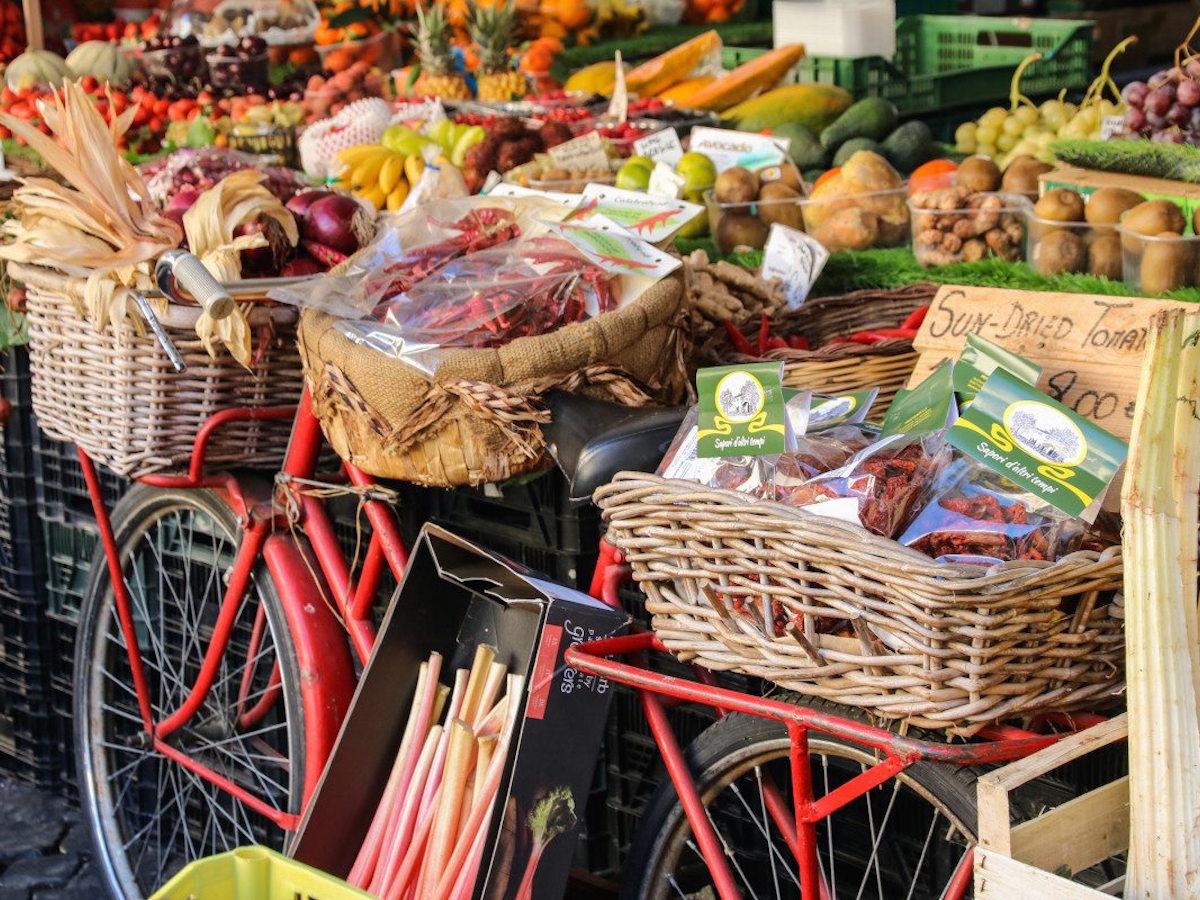 Head down to the Markets by the Bay and start your Saturday morning the right way - fresh coffee, ice-cream, local produce, arts, crafts and more.
Dates:Jul 10, Aug 21, Sep 18
Time(s):8am - 12pm
Venue:Jurien Bay Hall Carpark
Details
Hosted By:Markets by the Bay
Type:Community,For Charity / Fundraising
Other:Arts & Crafts,Markets
Food & Drink:Food Market Events
Description
Markets by the Bay has something for everyone - local produce, fresh coffee, jams, chutneys, sewing, 2nd hand items, massage, arts, crafts and more. Markets by the Bay are a charitable market raising funds towards new medical equipment for Jurien Bay. If you are interested in holding a stall, give Joyce call - 9652 1931.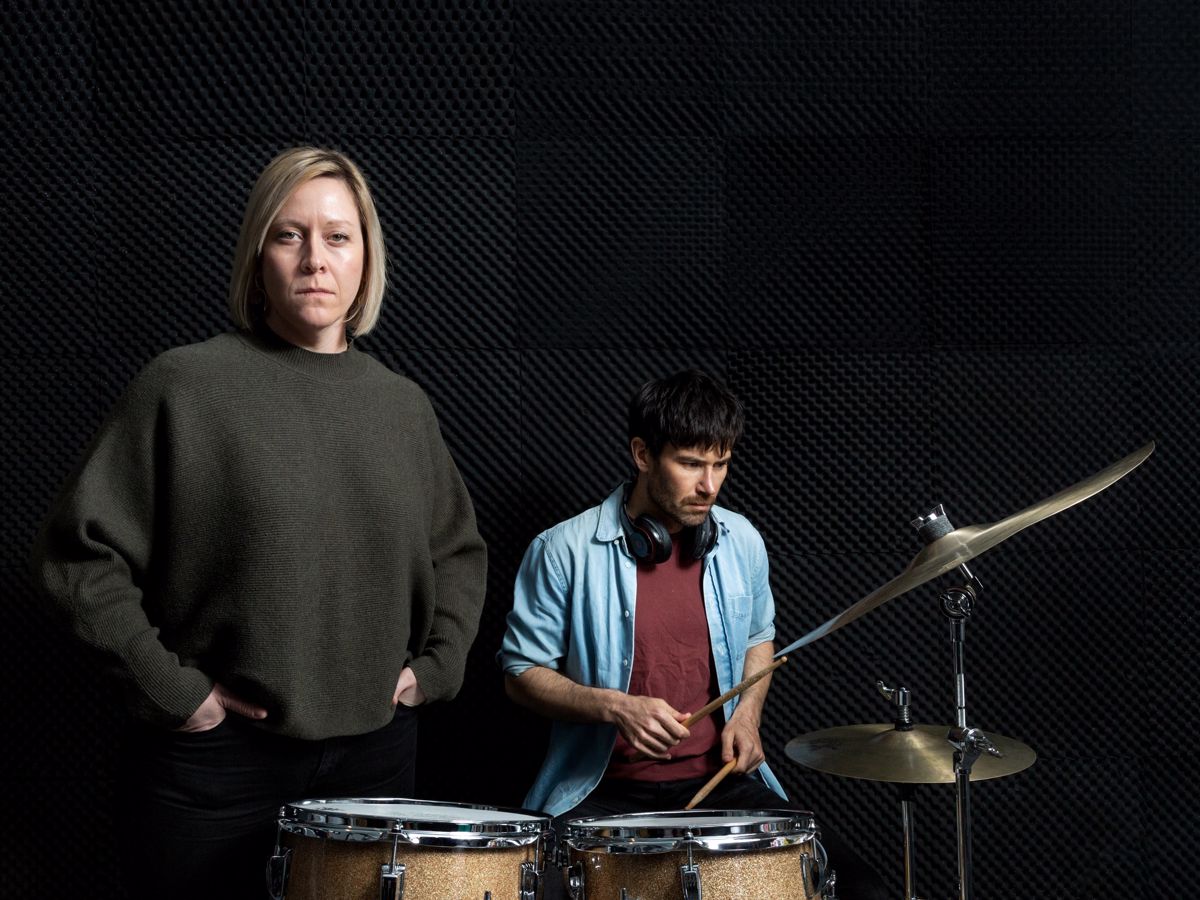 Ever said something you wish you could take back?
Dates:Jul 27 - 31
Time(s):7pm
Venue:Subiaco Arts Centre
Details
Hosted By:Performing Lines WA
Ticket Price:$35.00 Adult; $25.00 Concession (Students, pensioners, Seniors Card holders, unemployed, junior 16 years and under); $29.00 Under 30s
Performing Arts:Theatre
Event Venue:Subiaco Arts Centre
Description
Boy is in hiding. He's become the wrong kind of famous after a careless comment sparked a shitstorm in the twitterverse. Now the internet wants his blood. Stuck at home and cut-off from the world, Boy has almost lost all hope when he gets an unlikely knock at the door. But when your past deeds are only a google away, can you ever be truly forgotten? Minneapolis is a subversive and comic boy-meet-girl thriller, exploring power, forgiveness, redemption and the notion of consent, and interrogating whether privacy is a right or a privilege. Can justice ever be achieved in our new online courts? Directed by Frances Barbe and Will O'Mahony, Minneapolis features acclaimed performer and ABC broadcaster Andrea Gibbs, leading drummer Liam Hickey and exciting newcomer Tobias Muhafidin.
Duration: 120min, plus 20min interval. Strict lockout
Age suitability: Recommended for ages 15+
Warnings: contains coarse language