Pictured: Discover the hidden springtime treasures of the Great Southern at the LiveLighter Bloom Festival ​SEE MORE
The Original Guide to What's On in Perth & Western Australia
What's On. Museums. Galleries. Food. Wineries. Film. Festivals.
Natural Escapes
---
Experience Eco-Tours in Mandurah
Natural Escapes
---
Experience Eco-Tours in Mandurah
Romantic Winter Getaways
---
Plan Your Next Weekend Getaway Here
Romantic Winter Getaways
---
Plan Your Next Weekend Away Here
Guides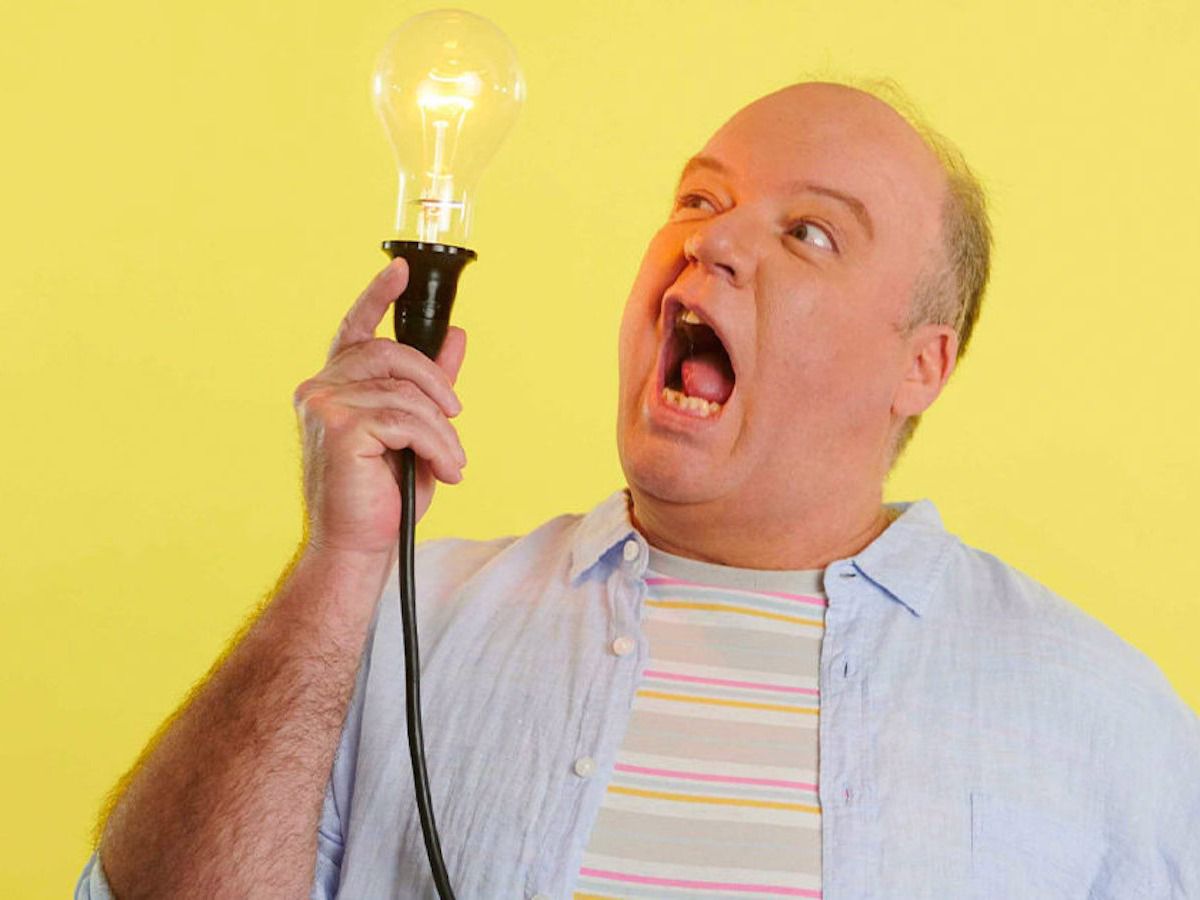 One of the funniest plays you'll ever see about depression
Dates:Aug 25 - Sep 17
Venue:Studio Underground
Details
Hosted By:Black Swan State Theatre Company
Ticket Price:$26 - $59
Performing Arts:Comedy,Theatre
Produced By:Black Swan State Theatre Company
Event Venue:State Theatre Centre of WA,Studio Underground
Description
Performed in-the-round, by the incredible Luke Hewitt, Every Brilliant Thing is an hour of life affirming humour. This multiple award-winning international sensation throws audience members into the story as fathers, lovers, friends and allies following one person's life in the shadow of mental illness. From the broad #4 'The Colour Yellow' to the detailed #9998 'Watching someone watch your favourite film', this joyous and intimate work shows us the miracles in life's minutiae. "One of the funniest plays you'll ever see about depression - and possibly one of the funniest plays you'll ever see, full stop" - The Guardian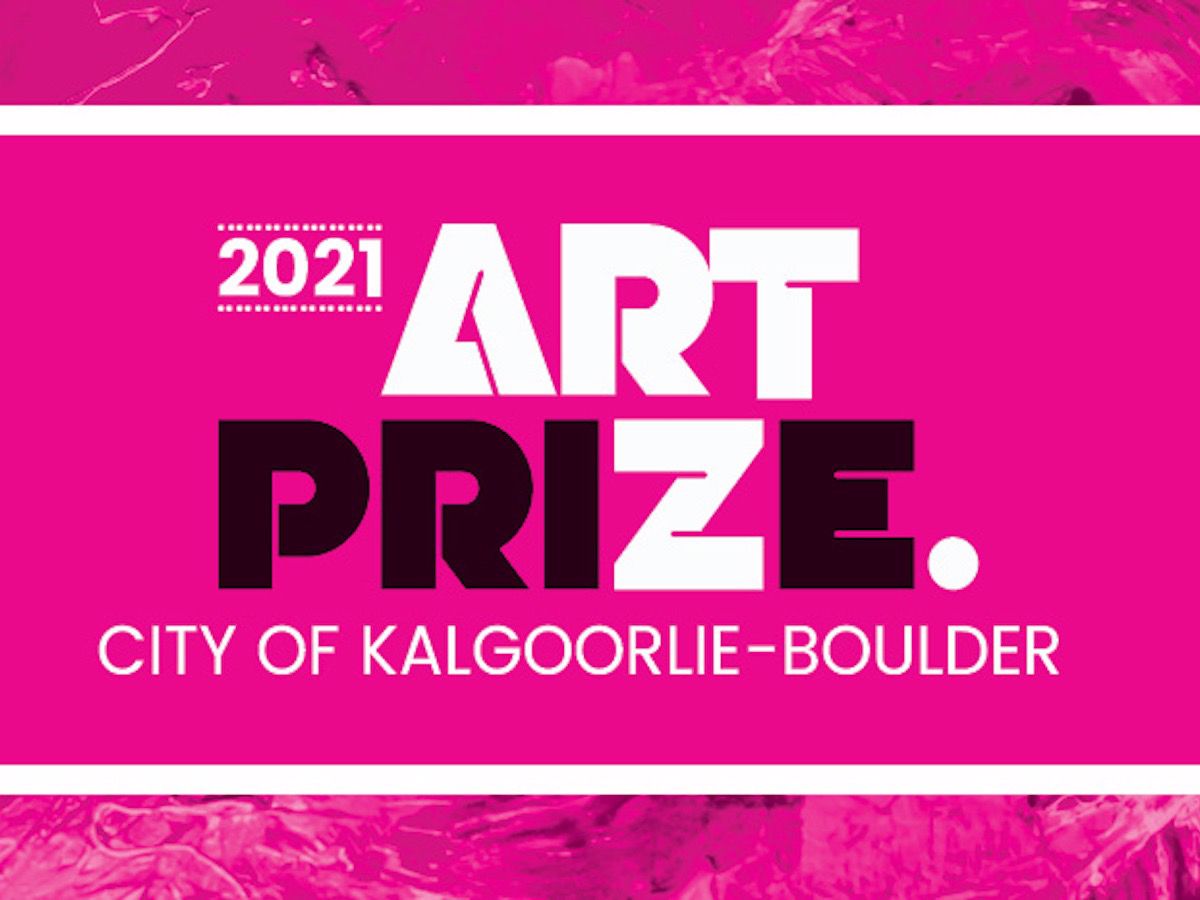 The City of Kalgoorlie-Boulder Art Prize is a popular and esteemed regional art competition that attracts artists from all across Australia.
Dates:Sep 18 - Oct 22
Venue:Goldfields Arts Centre
Details
Hosted By:City of Kalgoorlie Boulder
Art Exhibitions:Drawing,Painting,Sculpture
Description
This annual event has been running for over 30 years and has become an important occasion in the Western Australian arts calendar. Art Prize provides a wonderful platform for artists to gain public exposure, and opportunities for the community to witness and experience the plethora of arts right here on our doorstep. In 2018, the Goldfields Arts Centre became the home of the Art Prize exhibition, giving the exhibition space to grow, and provides opportunities for both local and out of town artists to exhibit their work in the premier arts facility of the Goldfields. In 2019, the City made significant changes to Art Prize, including an increased prize pool, skill building initiatives and a focus on producing a contemporary exhibition. As a result of these changes, Art Prize was a huge success with 320 people attending the Awards Night and almost 2,000 people visiting the exhibition. The City is excited to bring the competition back in 2021. The City is dedicated to creating a place where people want to call home which is reflected in the theme for this year of "Identity: Individuality in a Modern World". Registrations are now open.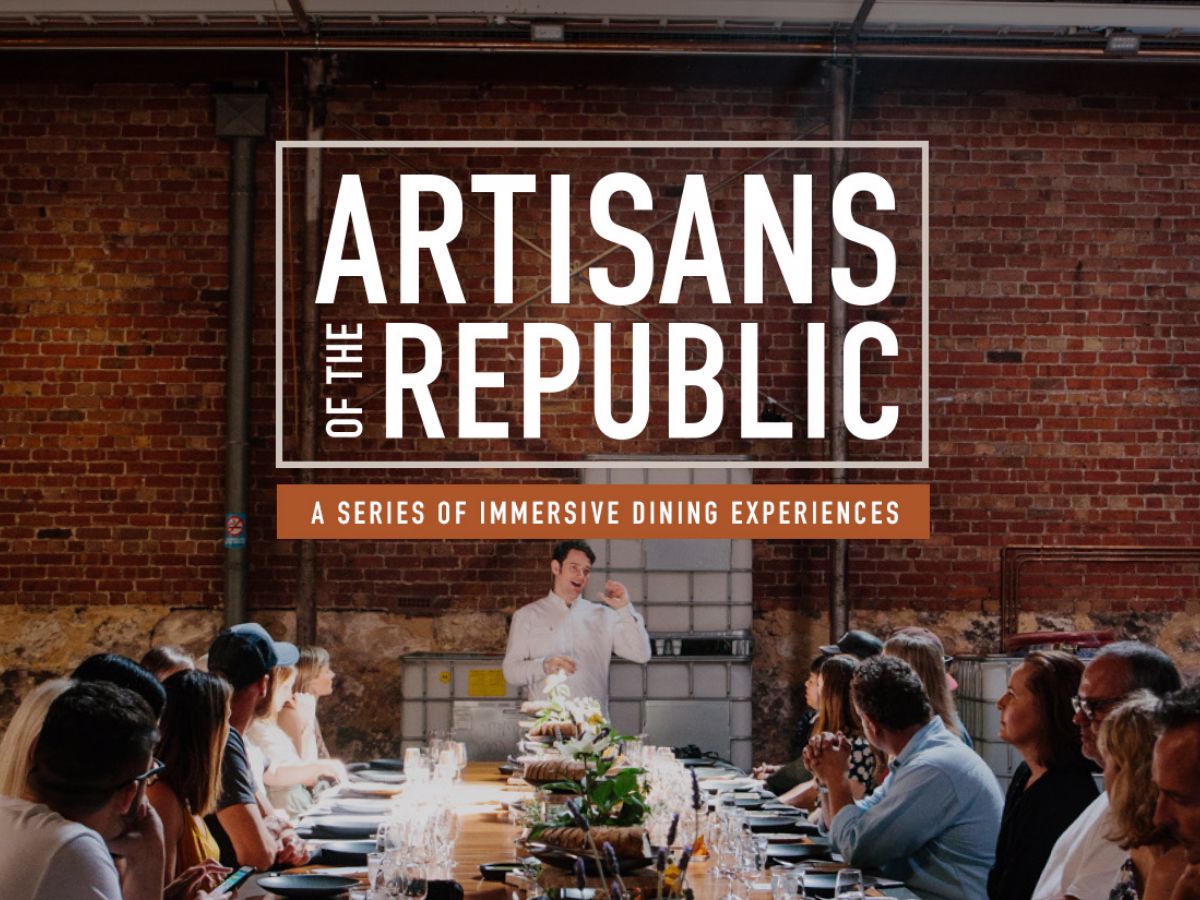 This spring, Republic of Fremantle will open the distillery doors and collaborate with some of Western Australia's most distinguished producers for their new event series - Artisans of The Republic.
Dates:Various dates; Wednesday September 1st - Wednesday 3rd November, 7 - 9pm
Time(s):7 - 9pm
Venue:Republic of Fremantle
Details
Hosted By:Republic of Fremantle
Ticket Price:$75 - 110pp
Type:Adults Only
Food & Drink:Food Event,Restaurant Events
Description
Two months of immersive dining sessions, each celebrating WA's finest craftspeople. The events will hero local artisans passionate about creating their produce from scratch and sharing only the most premium ingredients with palettes around the state. With the likes of La Delizia Latticini, Sue Lewis, Futari Wagyu, The Mushroom Guys, Local Goat and Leeuwin Coast joining the line-up, the carefully curated table has been set for some truly memorable dining experiences. Guests can expect a food-driven journey from each artisan that'll allow them to immerse themselves in the produce, its origins, and its journey to the place. Naturally, each course will be paired with a cocktail heroing Republic of Fremantle's Signature Vodka, Aromatic or Full-Bodied Gins. Tickets can be purchased via www.republicoffremantle.com/pages/artisans-of-the-republic Wednesday 1st September La Delizia Latticini x Republic of Fremantle Wednesday 8th September Sue Lewis x Republic of Fremantle Wednesday 22nd September Futari Wagyu x Republic of Fremantle Wednesday 6th October The Mushroom Guys x Republic of Fremantle Wednesday 20th October Local Goat x Republic of Fremantle Wednesday 3rd November Leeuwin Coast x Republic of Fremantle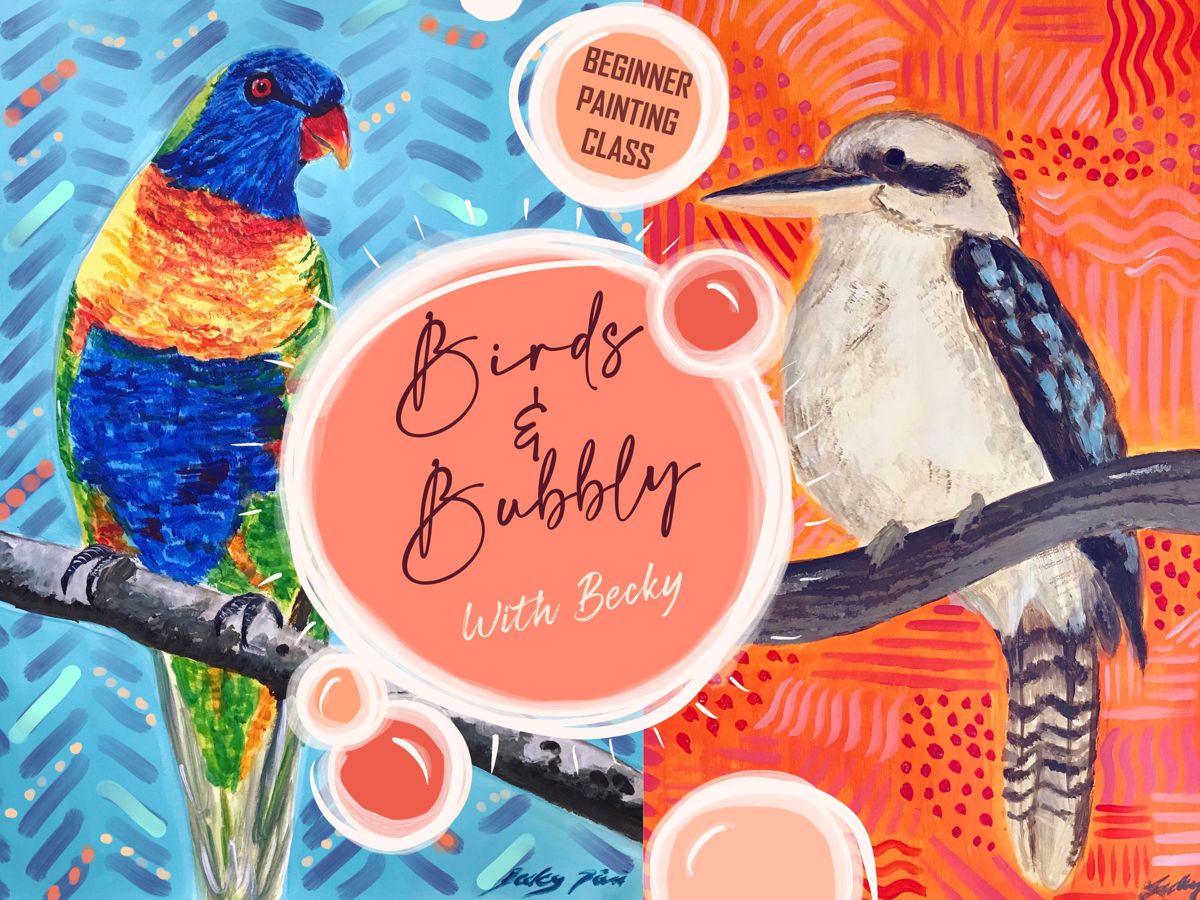 Come down to our upstairs space and discover your painting potential in our birds and bubbly class with artist Becky Pierri.
Dates:29th August, 12th September and 23rd September
Venue:Rokeby Loft
Details
Hosted By:Rokeby Loft
Ticket Price:59
Type:Workshops
Art Exhibitions:Craft,Painting
Other:Arts & Crafts
Description
For two and a half hours you will be guided through painting one of Australia's iconic birds in a bright background. A selection of bird images will be provided to choose from. Additionally, colour mixing, and other acrylic techniques will be taught. Sit back, relax and express your creativity with a complimentary glass of bubbly and a dispensary of art supplies at your disposal in our beautiful loft gallery. Bring friends or meet friends while you explore your artist abilities. Come in a complete beginner and come away with a bird masterpiece of your own. What: Beginner Acrylic Painting Class When: 4:00pm - 6:30pm Sunday 29th August; 4:00pm - 6:30pm Sunday 12th September; 6:30pm – 9:00pm Thursday 23rd September. Where: 95 Rokeby Rd, Subiaco WA 6008 at Rokeby Loft (upstairs of the Jaffle Shack). Who: Anyone is welcome to join, no previous painting knowledge is required. You will be guided by the lovely Becky Pierri. Why: Learn something new, explore your creativity, have fun with friends and come away with a masterpiece of your own. What is included: - All art supplies - A canvas - Aprons - One complementary glass of prosecco or non-alcoholic options (BYO is also permitted) Nibbles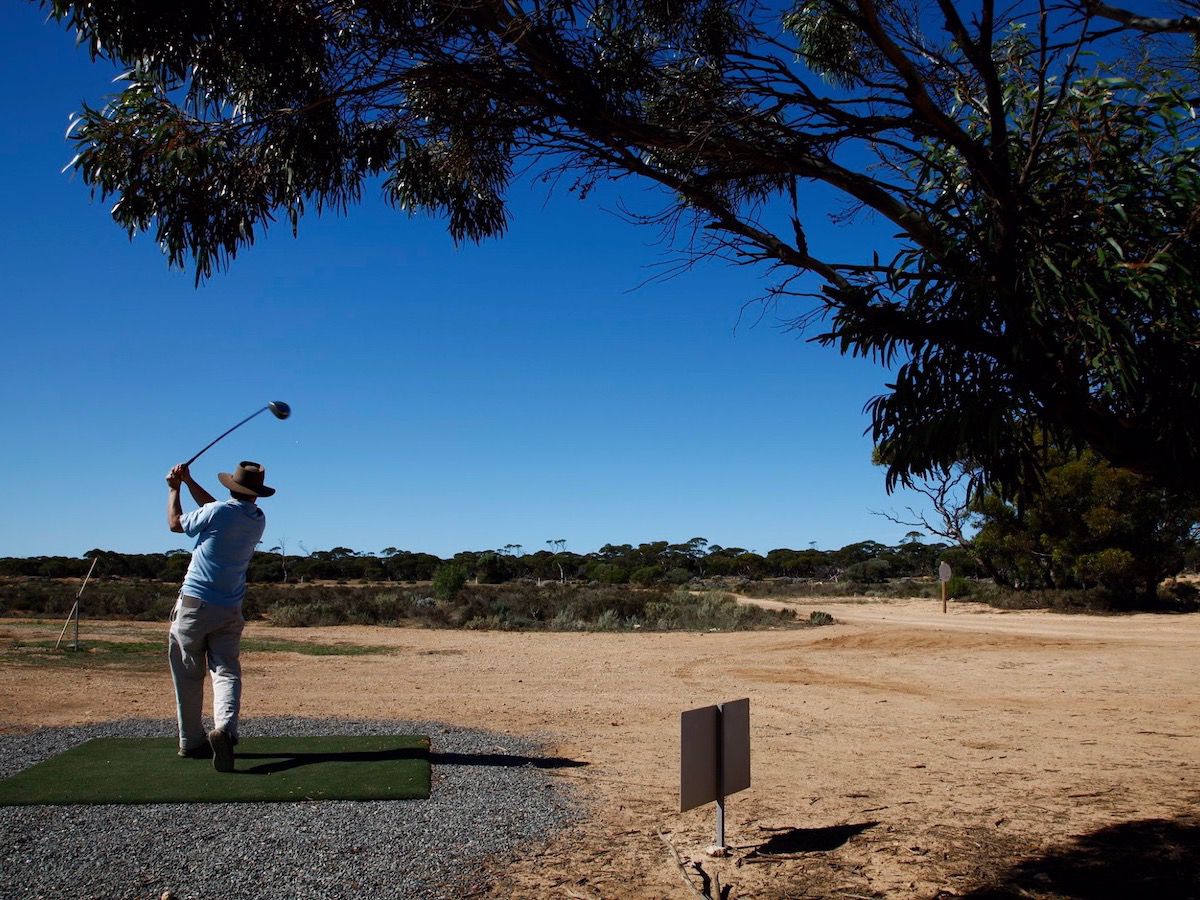 Compete across 11 days at the world's longest golf course.
Dates:Sep 11-18
Time(s):12pm-8pm
Venue:Nullabor Links Golf Course
Details
Hosted By:Nullabor Links
Type:Adults Only
Sports:Golf
Other:Travel
Description
The Nullarbor Links concept is unique. The 18-hole par 72 golf course spans 1,365 kilometres with one hole in each participating town or roadhouse along the Eyre Highway, from Kalgoorlie in Western Australia to Ceduna in South Australia. Each hole includes a green and tee and somewhat rugged outback-style natural terrain fairway. The course provides a quintessential Australian experience and a much-needed activity/attraction for travellers along the renowned desolate highway.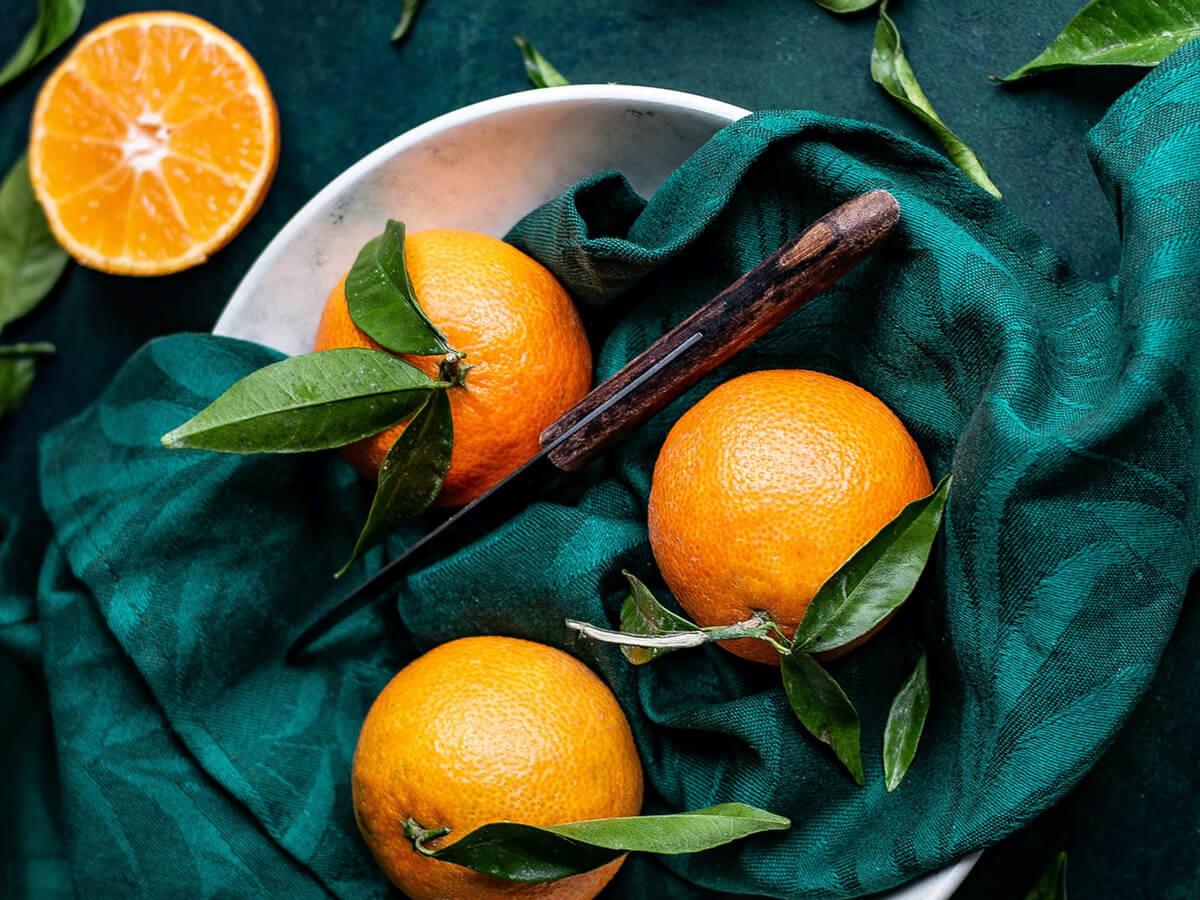 It's Spring again, and with that comes back the annual Chittering Spring Festival showing off WA's best wildflowers, food, wine and produce.
Dates:Sep 1 - 19
Venue:Chittering, near the Visitor Centre
Time(s):Monday & Tuesday 10am - 1pm, Wednesday & Friday 9-5pm, Weekends 10am-2pm (Saturday 18-19 Sep open 9am - 3pm)
Details
Type:Community
Food & Drink:Festival
Other:Flowers & Gardens
Ticket Price:Free (certain events must be booked)
Description
The Chittering Spring Festival has been showcasing the stunning wildflowers, delicious food and wine, fresh seasonal produce and creative arts and crafts of the area for over 20 years.
Within an hours drive from the Perth metro area, you can experience all the charms of country life while exploring the rolling green hills of the Chittering Valley.
Returning in 2021, the Chittering Spring Festival will run from the 1st to the 19th September Stay in touch and receive the latest news by following us on Facebook and Instagram.
Enjoy Cludunnit Murder Mysteries live-action murder mystery and dining experience.
Details
Description
Guests will enjoy an immersive dinner theatre show, featuring improving actors as interactive characters, clues and evidence, while dressed in 1930s period costume. All can be held at a venue of your choice, anywhere in WA.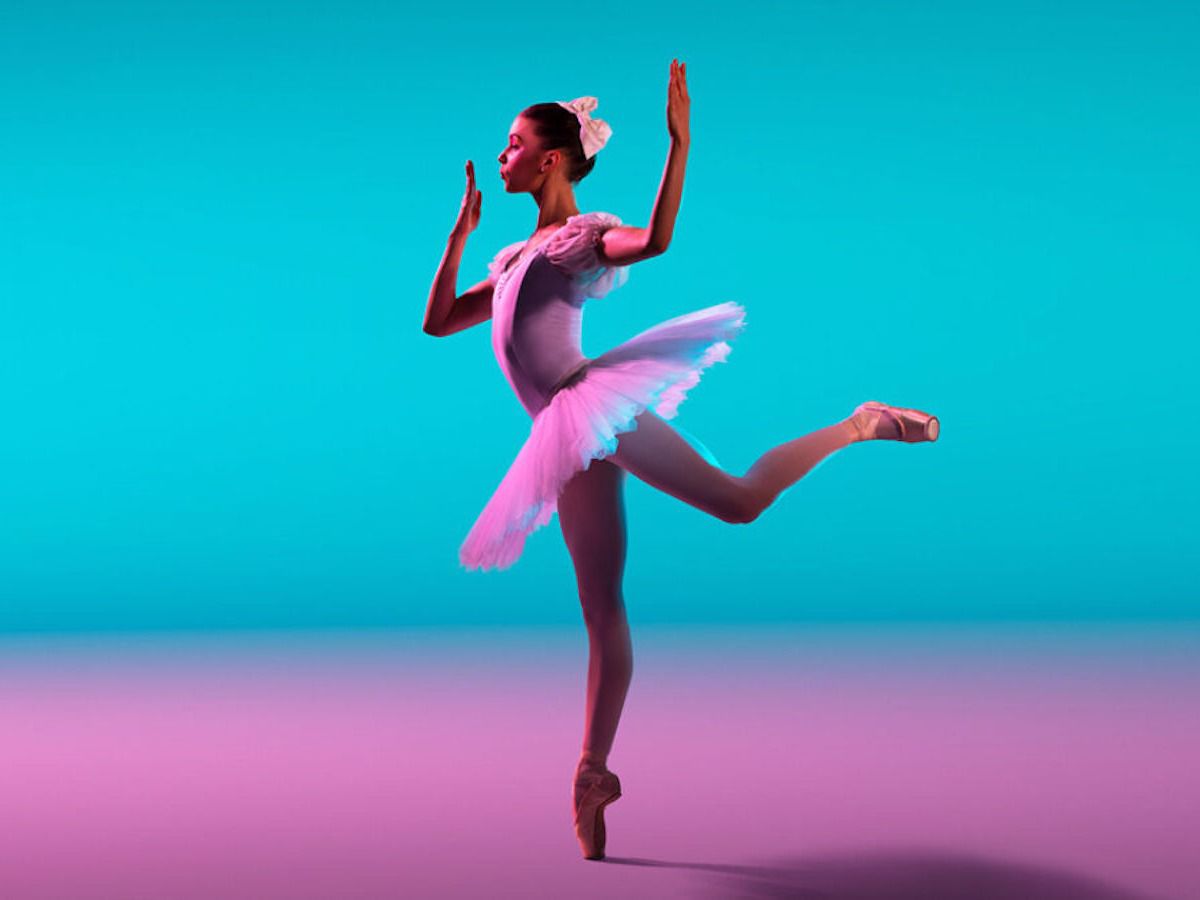 West Australian Ballet presents Coppélia at His Majesty's Theatre
Dates:Sep 16 - Sep 25
Time(s):7.30pm
Venue:His Majesty's Theatre
Details
Hosted By:West Australian Ballet
Ticket Price:$30 to $145
Performing Arts:Ballet,Dance
Event Venue:His Majesty's Theatre
Description
West Australian Ballet presents a beautiful, life-like doll and two bickering young lovers create comic chaos in this captivating ballet. Coppélia is a co-production with the West Australian Ballet and Queensland Ballet. Coppélia is one of the most frequently performed and well-loved comic ballets around the globe. As George Balanchine put it, "Just as Giselle is ballet's great tragedy, so Coppélia is its great comedy". The duration of the Ballet is two hours and 20 minutes, including intermission and is recommended for an audience of four years of age and over, with tickets ranging from $30 to $145.
Prince Lane and Archie Rose Distilling Co present a tasting event like no other. Head up to the sunny rooftop deck for an indulgent afternoon of gin tasting and oysters.
Dates:16 October 2021
Time(s):3.30pm-5.30pm
Venue:Prince Lane Bar
Details
Hosted By:Prince Lane & Archie Rose
Ticket Price:$65
Type:Adults Only
Food & Drink:Seafood,Food Event,Restaurant Events,Spirits
Description
Your ticket includes: - Guided tasting of Archie Rose Distilling Co's premium gin range, including our limited release Prince Lane Tailored Gin - Your choice of one "Signature Serves" gin with matched Fever-Tree flavoured tonic and fruit garnish - 1 hour of unlimited oysters, including garnishes from our oyster station (4pm-5pm) Taste all these: ?? Prince Lane Tailored Gin ?? Signature Dry Gin ?? Sydney Opera House Outside Gin ?? Sydney Opera House Inside Gin ?? Distiller's Strength Gin ... and eat unlimited oysters! The last event sold out so don't miss out!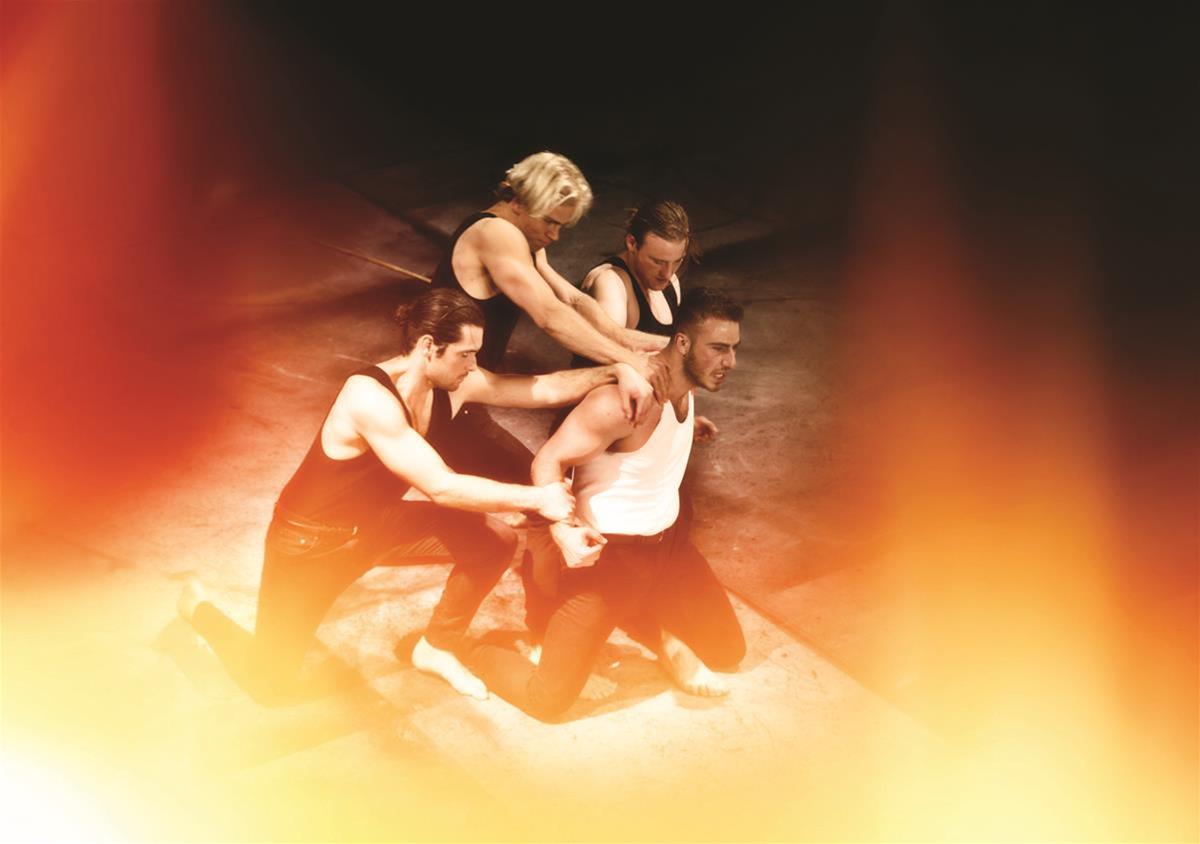 A gripping portrayal of power and politics from the greatest playwright of all time.
Dates:Sep 14-18
Time(s):2:00pm and 7:30pm
Venue:Subiaco Arts Centre
Details
Hosted By:WAAPA
Ticket Price:$37
Produced By:WAAPA: WA Academy of Performing Arts
Event Venue:Subiaco Arts Centre
Performing Arts:Theatre
Description
Beware the Ides of March. William Shakespeare's tragedy of political ambition, corruption and betrayal charts Julius Caesar's triumphant return to Rome, the conspiracy to take him down, and the civil war sparked by his assassination. Bookings open July 27.
Written by: William Shakespeare
Directed by: Matt Edgerton
Performed by: 3rd Year Acting students.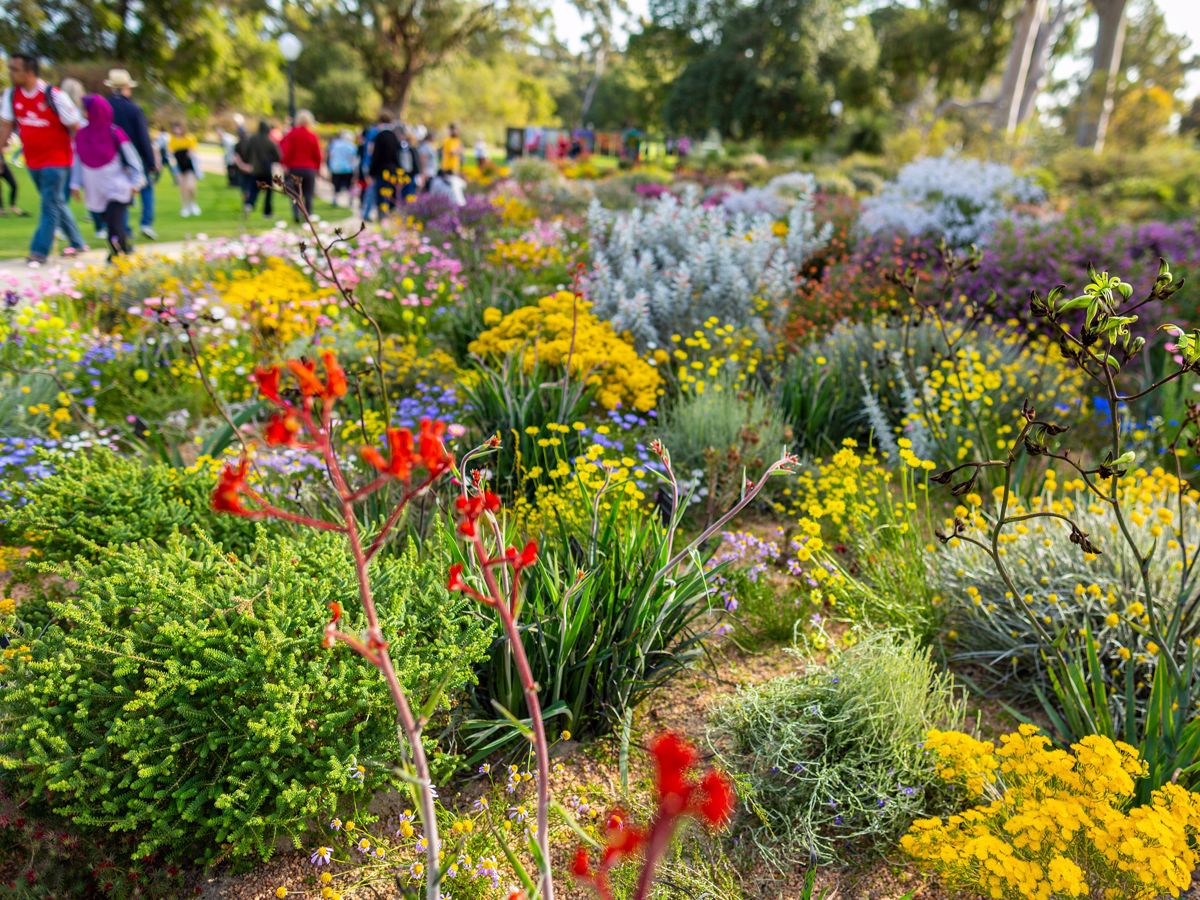 Join us for Kings Park Festival, the biggest celebration of wildflowers in WA. Enjoy workshops, live music, art exhibitions, walks, talks, demonstrations, science seminars and wellness activities!
Dates:Sep 1-30
Venue:Kings Park and Botanic Garden
Details
Hosted By:Kings Park and Botanic Garden
Type:Community,Free,Workshops
Music:Free
Other:Flowers & Gardens
Event Venue:Kings Park
Description
Running throughout September, Kings Park Festival will celebrate the amazing flora of Western Australia blossoming across the State and the thousands of wildflowers in full bloom in Kings Park and Bold Park. The festival offers workshops, live music, art exhibitions, walks, talks, demonstrations, science seminars and wellness activities. Everyone can enjoy the kaleidoscope of colour and learn more about our spectacular local flora, with many of the events free or low cost. The program is packed to the brim with more than 100 events brought to you by Kings Park and its commercial partners. Discover a new side to Kings Park and Bold Park – it's like nowhere else in the world. More information can be found at kingsparkfestival.com.au The 2021 Kings Park Festival is proudly presented by Kings Park and Botanic Garden, the Friends of Kings Park and Lotterywest.
Dance, drink and dive into the mesmeric force of an immersive nocturnal art series held at the Fremantle Arts Center.
Dates:Sep 2; Nov 4; Jan 20
Time(s):6:00pm-10pm
Venue:Fremantle Arts Centre
Details
Hosted By:Fremantle Arts Centre
Ticket Price:Free
Type:Community,Free
Food & Drink:Cocktails
Art Exhibitions:Other Visual Arts
Event Venue:Fremantle Arts Centre
Description
Fremantle Arts Centre's new nocturnal arts series Leave the Lights On kicks off on Thursday 2 September. The series, which will see us leave the lights on for you till late on Thursday nights, gives revellers the chance to dance, drink and delve into art like never before with surprising encounters, dancefloor bangers, lavish cocktails and mind-bending performances.
Each experience is carefully curated so come along and let us surprise and delight you. We're leaving the lights on so you can let your hair down!
THUR 2 SEPT - Humanity, Mortality and the Natural World
Gather round the fire pit in the heart of winter for our first edition as we reflect on our humanity, our mortality and the impact we have on our natural world, inspired by Jacobus Capone and Stanislava Pinchuk's current exhibitions.
Dr Cass Lynch, author, poet, artist and academic offers reflections on space and time from her unique Nyoongar perspective, sounds from composer and sound designer Rachael Dease echo through the galleries and conversation between artist Jacobus Capone and Margaret Moore offer insight into the exhibition Jacobus Capone: Beating Heart.
THURS 4 NOV - Indian Summer. Dawn of Diwali
See FAC transformed into a Bollywood club night to mark the beginning of the famed Hindu Festival celebrating the triumph of light over darkness. Featuring dance, music, feasting and Bollywood beats, this glamourous edition of Leave the Lights On coincides with Curiosity and Rituals of the Everyday, a group exhibition celebrating contemporary craft from countries around the Indian Ocean Rim presented by the Indian Ocean Craft Triennial.
THURS 20 JAN - Colour Electronica
This final edition features acclaimed local act Feels, two dynamic Perth-based female musicians blending electronica with percussion. Known for producing rhythms of obscurity and vivid sound worlds, Feels are making waves for their high-octane, technically impressive performances. Colour Electronica will coincide with Hundreds and Thousands, an immersive colour exhibition for children and families, bringing together vibrant interactive artworks and rich sensory experiences.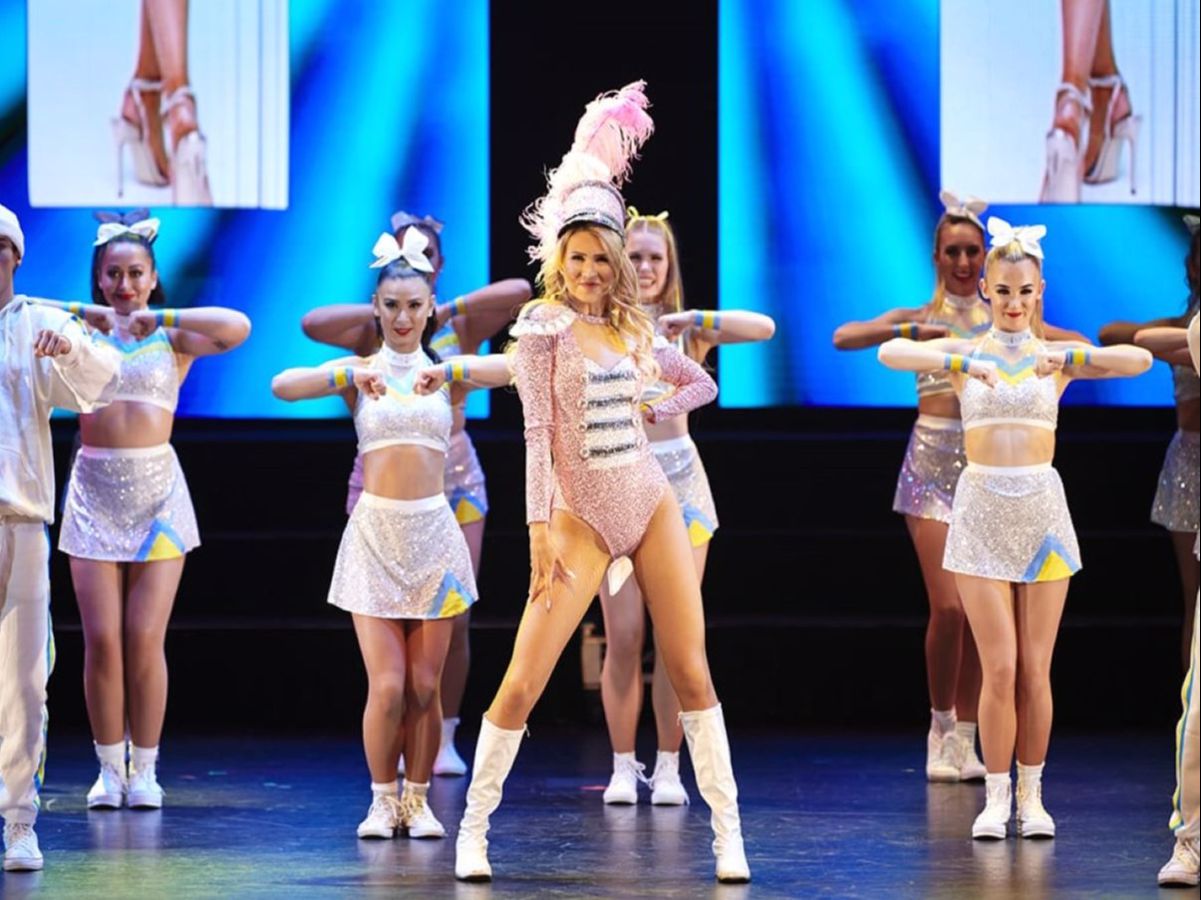 Bend and snap up a seat to the highly anticipated, fabulous Legally Blonde The Musical.
Dates:Sep 10- 12, 15 - 18
Details
Description
Fresh from sell-out shows and rave reviews, this fabulously fun musical promises to delight movie and musical lovers of all ages. Based on the novel and blockbuster film of the sale name, Legally Blonde chronicles the journey of the famously perky Elle Woods – a fashion savvy, UCLA sorority girl who appears to have it all. But when her boyfriend Warner dumps her for someone 'serious', Elle uses her charm to get into Harvard Law School in an attempt to win him back. With some help from her new found friends Paulette, Emmett and her Chihuahua Bruiser, she learns that it's so much better to be smart. This is a high energy romantic comedy about knowing who you are and showing what you've got! Legally Blonde The Musical won 7 major awards, including Best New Musical 2011 at the Olivier Awards. Don't miss this huge spectacle by HAMA Productions that is equal parts hilarious and heart-warming, and ridiculously enjoyable from start to finish. Music and Lyrics by Laurence O'Keefe and Nell Benjamin | Book by Heather Hach Based on the novel by Amanda Brown and the Metro-Goldwyn-Mayer motion picture Licensed exclusively by Music Theatre International (Australasia) Presented by HAMA Productions (WA)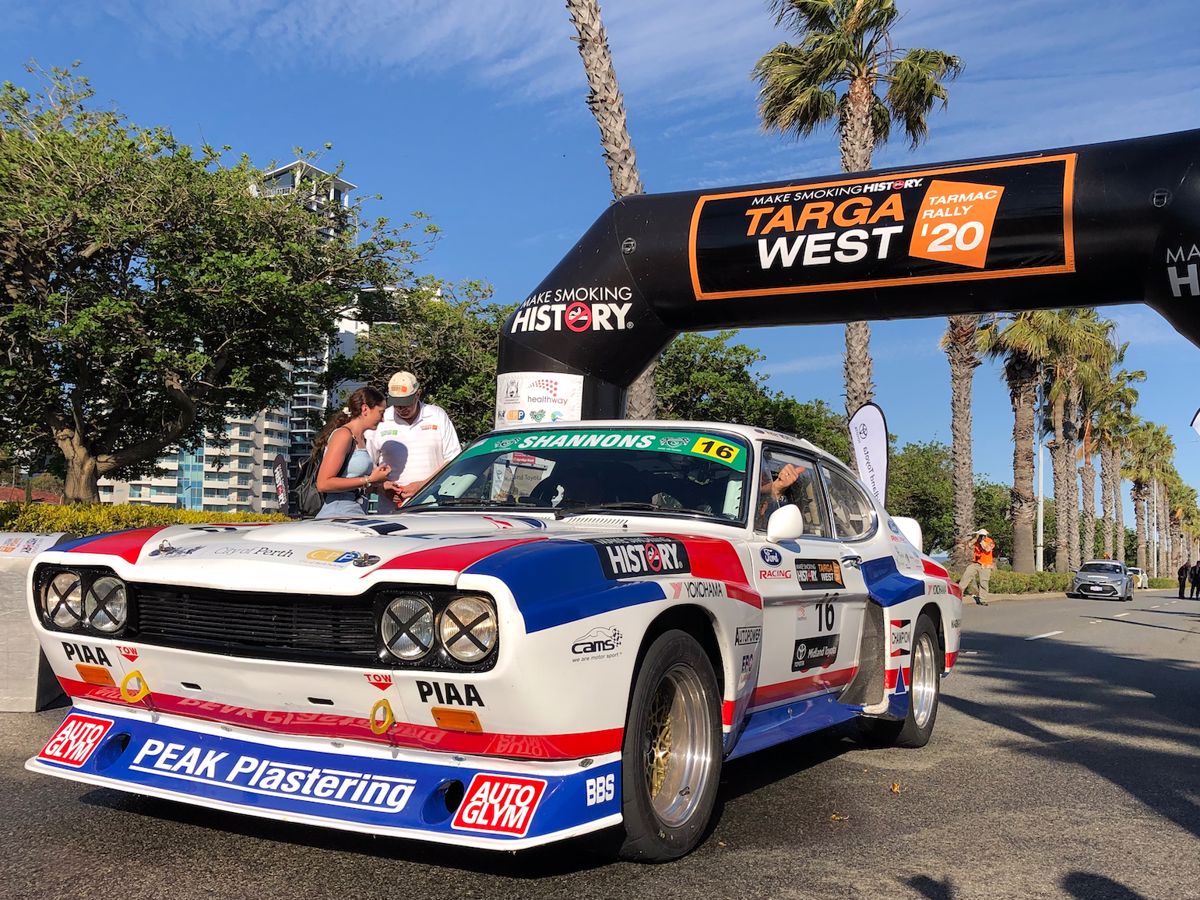 The Make Smoking History Targa West is set to rev up for the 17th time from 16 to 19 September with 64 of WA's best rally drivers ready to race the clock on closed streets in Perth and surrounds.
Dates:16-19 September
Venue:Multiple Venues
Details
Hosted By:Targa West Events
Ticket Price:Free
Type:Community,For Kids,Free
Festivals:All Festivals
Sports:Motor Bike,Motorcar
Description
It's completely free and there's rally action across the city starting with a new ceremonial start venue at the Supreme Court Gardens from 10.30am to 12.15pm on Thursday 16th September, and the hugely popular Ellenbrook street stages from 5pm Thursday night that also includes a jaw-dropping display of drift cars and community fair. On Friday, there's the Kalamunda and Zig Zag stages and then rally cars will be on display at the Northbridge Show 'n' Shine on Friday from 6pm. On Saturday, the Toodyay, Chittering and Bullsbrook stages are loved by spectators for their speed, and on Sunday, crowds line the streets of the industrial areas of Malaga for the street stages that includes the crazy D1WA Drift Cars, followed by the City of Perth stages along Riverside Drive, and then the podium finish with the winners and the traditional champagne spray. Don't miss the Celebration of Motorsport on Sunday 19th September at Langley Park featuring hundreds of cars on display along with Shannons Classics on the Swan, a showcase of beautiful cars from yesteryear. There'll be rally action on Riverside Drive and plenty of free activities for the kids.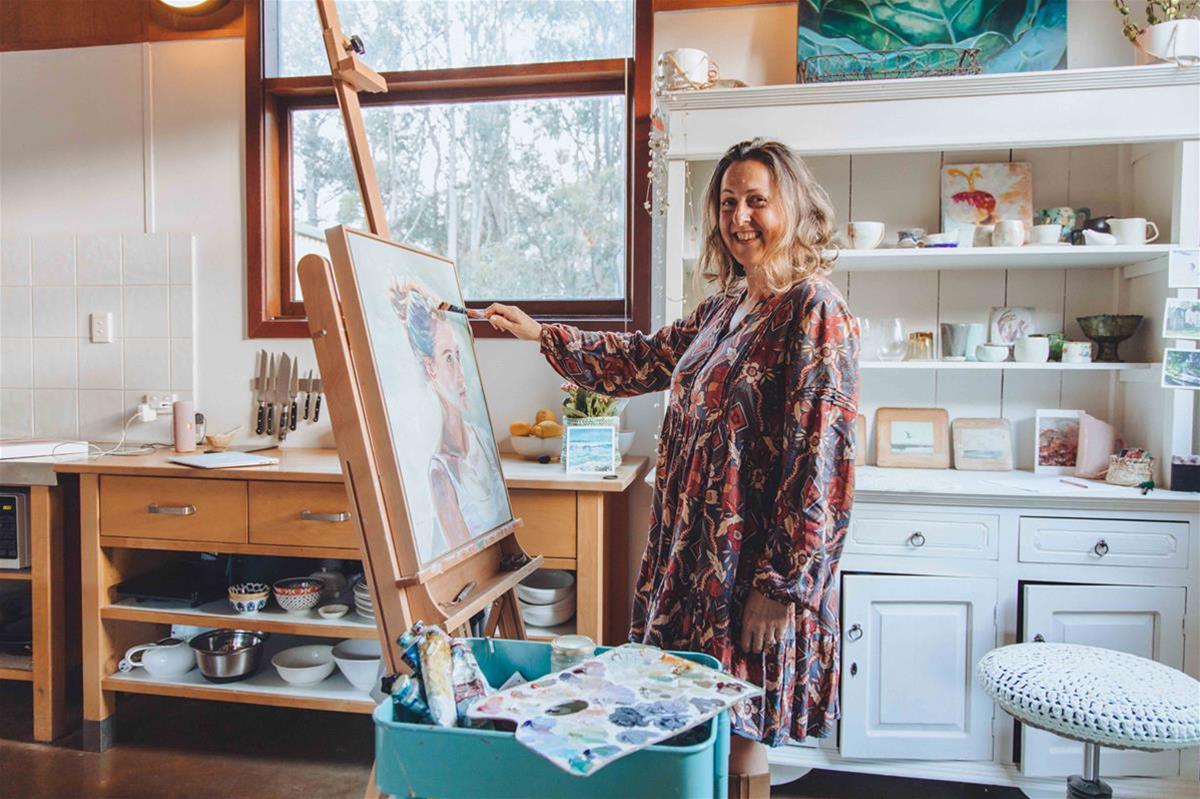 One of WA's most popular visual arts events, Margaret River Region Open Studios, returns in September! Make a holiday of it and plan a colourful journey through this beautiful region.
Time(s):Most studios open from 10am to 4pm and some by appointment on certain days. Visit the website for details.
Venue:Various
Dates:Sep 11 - Sep 26
Details
Ticket Price:Free
Type:Community,Free,Workshops
Art Exhibitions:Craft,Drawing,Painting,Photography,Sculpture,Other Visual Arts
Other:Arts & Crafts,Travel
Hosted By:Margaret River Open Studios
Festivals:All Festivals,Margaret River Open Studios
Description
One of WA's most popular arts events, Margaret River Region Open Studios, returns in September following the popularity of a Springtime event in 2020. Open Studios promises to be more vibrant than ever, capturing the colours of spring and wildflower season and providing an opportunity for you to enjoy the Margaret River region in all its glory. More than 100 artists from Busselton to Augusta will be opening their studio doors to welcome in art lovers and share their passion. The event, marking its eighth year, features painters, sculptors, illustrators, jewellers, printmakers, glassblowers, ceramicists, potters, photographers, furniture makers, woodworkers, textile artists, metalworkers, mixed media artists and upcyclers who share a love of this beautiful part of the world. Roadtrip to the region and make a holiday of it, going off the beaten path to visit studios of artists you know and love, and some new talent who might just be the next big thing! Renown artists who regularly participate include Leon Pericles, Rachel Coad, Lauren Wilhelm, Ian Mutch, Rebecca Cool, Mary-Lynne Stratton and Christian Fletcher.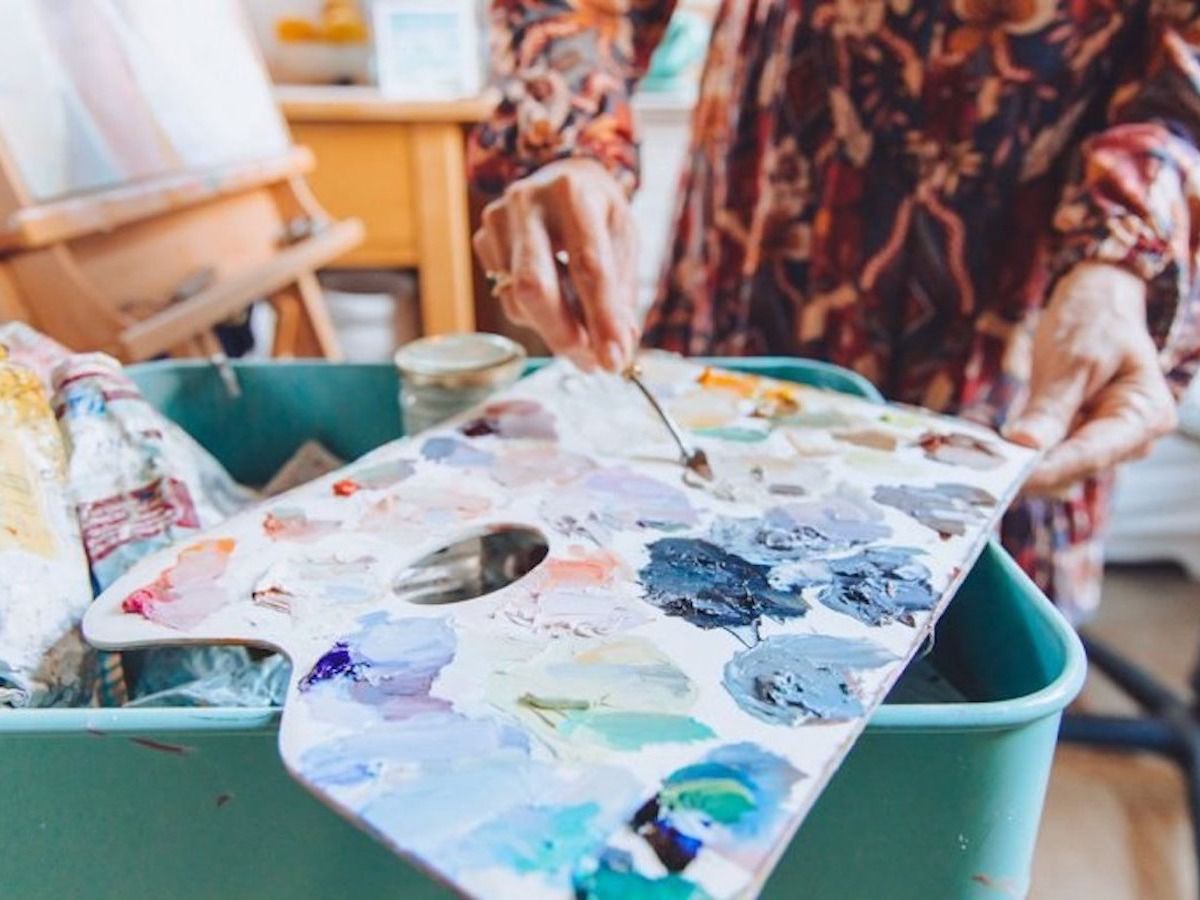 The Margaret River Region Open Studios returns 11 to 26 September 2021, a 16-day event offering a trail of discovery for all art lovers. With over 100 artists, this is the largest event of it's kind.
Dates:Sep 11- 26
Venue:Margaret River Open Studios Inc.
Details
Hosted By:Margaret River Region Open Studios
Ticket Price:Free
Type:Community,Free
Festivals:Margaret River Open Studios
Art Exhibitions:Painting,Sculpture,Drawing,Craft,Other Visual Arts
Description
Artists and artisans open the doors to their art studios and workshops, delivering a unique experience for art lovers to meet the creator of the artwork, peruse original artworks and of course purchase artwork. Work may include painting, drawings, sculpture, hand blown glass, print making, handmade furniture, as well as jewellery, ceramics, textiles and other mediums. Geographically grouped venues across Busselton, Margaret River, Augusta, Vasse, Yallingup, Quindalup, Dunsborough, Cowaramup will be shown on maps so visitors can design their own art trails. Entry is FREE to all Art Lovers.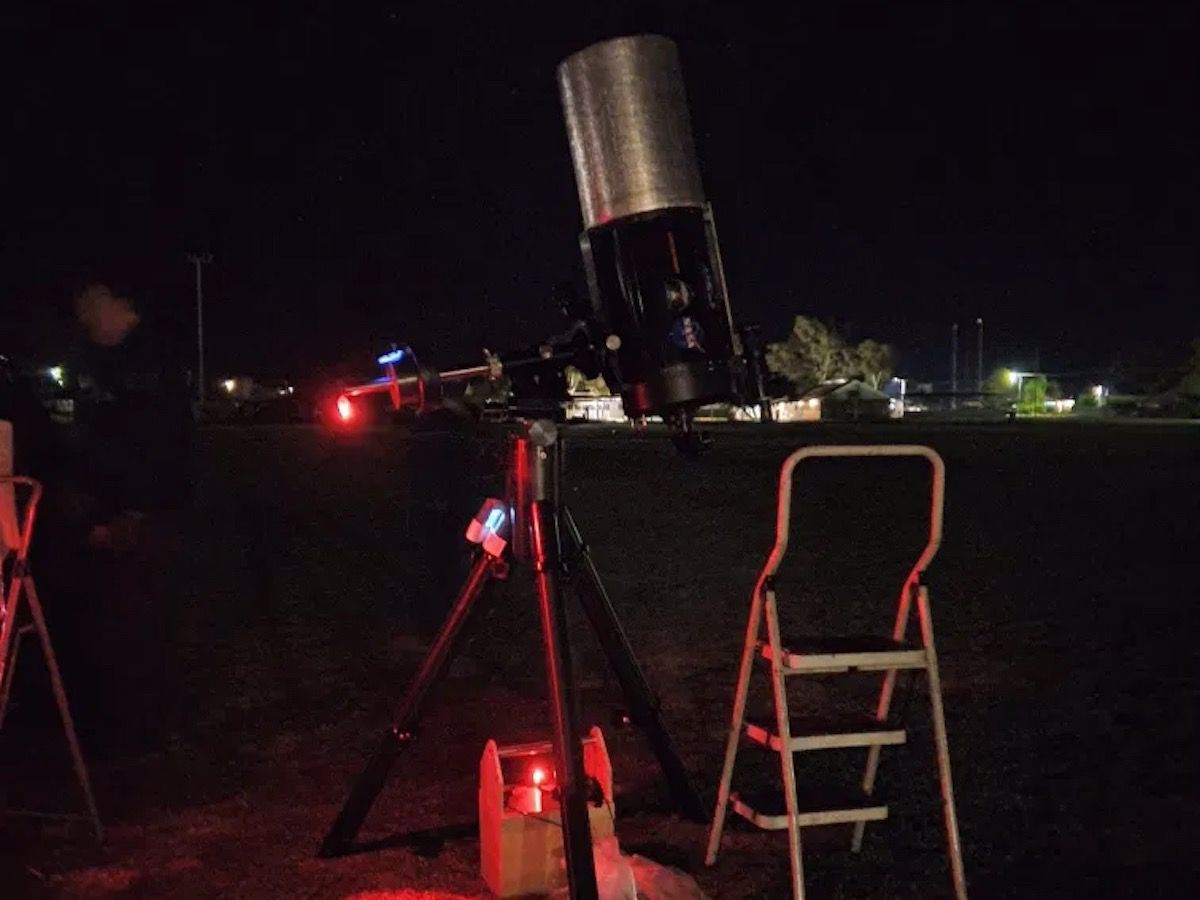 Mount Magnet Astro Rocks Fest is a three day event celebrating the ancient land beneath our feet, associated biodiversity, awesome night sky above and cultural connections with local Badimia people.
Dates:Sep 17-19
Time(s):Opens 10am
Venue:Mount Magnet
Details
Hosted By:Mount Magnet Astro Rocks
Type:Community,Workshops,Aboriginal Art & Events
Other:Science,Technology,Outdoor Movies,Artist & Author Talks
Festivals:All Festivals
Description
Astro Rocks Fest connects people to the night sky, through an astrofest evening with displays ,space dome, night sky tours, Scitech science shows and a range of telescopes focussing on different parts of the night sky. There will be astronomers to help you and your family explore the universe. Astronomy talks include the remarkable Square Kilometre Array. Presentations by experts in the fields of geology (including associated biodiversity and cultural aspects) offer rare insights into this unique Murchison GeoRegion. Field Trips to geo sites follow, for those who wish to discover more. Workshops include Astrophotography, lapidary and gold detecting. There are Ramelius Minesite and cultural site bus tours, Down to Earth Markets, a Rock Climbing Wall and Live Reptile Displays. A Festival Film is held in the Outdoor Cinema under the stars. Exhibitions include Wirnda Barna Artists canvas artwork, quilt art, landscape photography, astrophotography and pottery, with many artworks also offered for sale.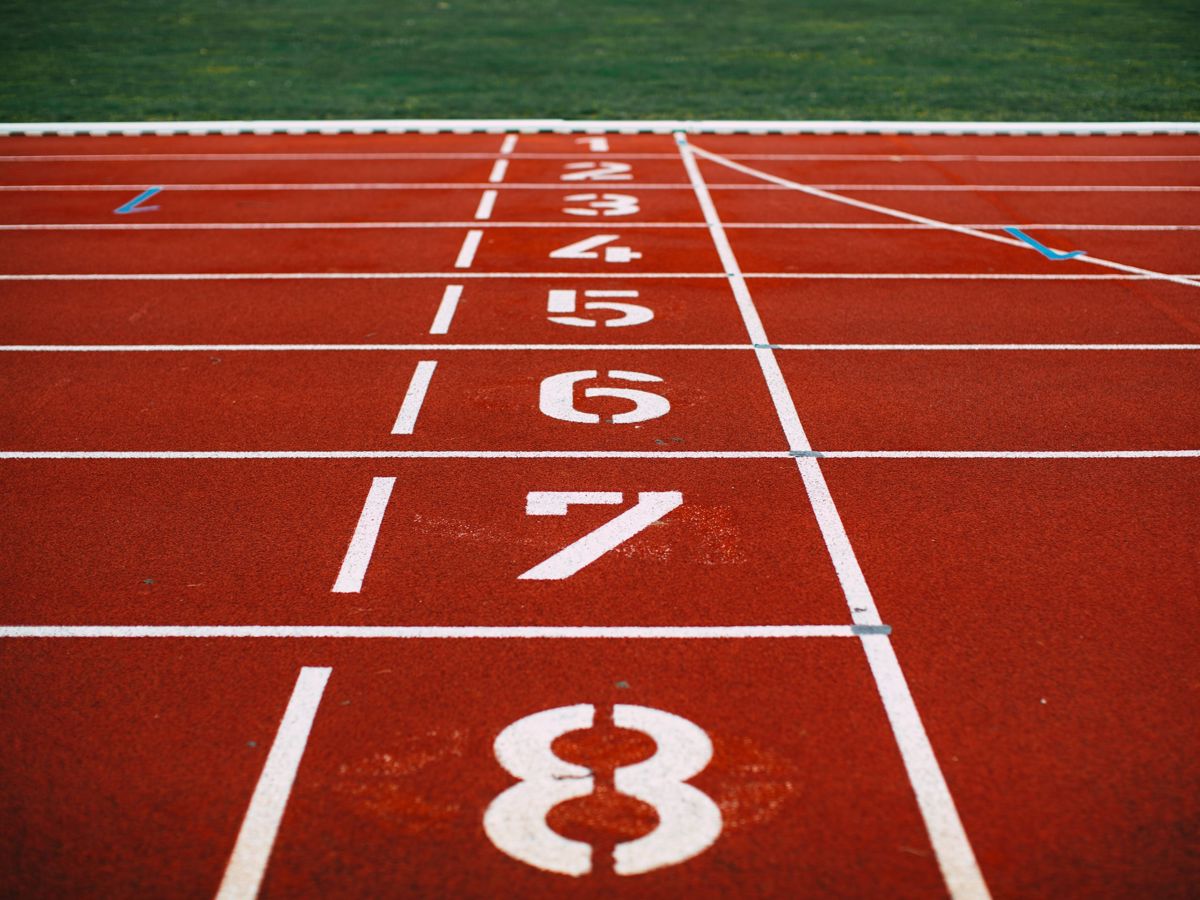 Four district high schools will meet to compete in the Inter-school Athletics Carnival.
Dates:Sep 17
Time(s):9am - 2:30pm
Venue:Jurien Bay Oval
Details
Hosted By:Jurien Bay District High School
Type:For Kids
Sports:Participation Sports
Description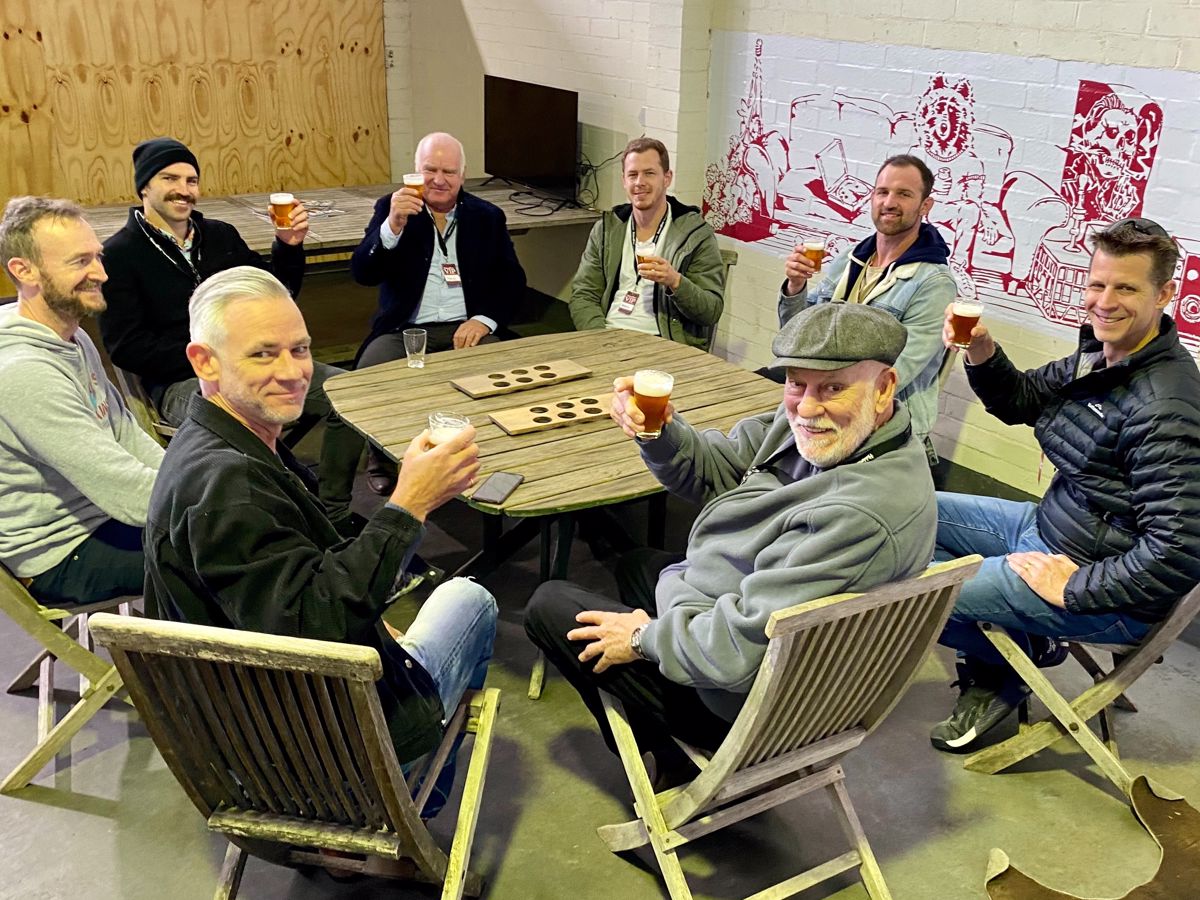 Perth is having a craft beer explosion with many urban breweries popping up in suburbs across the city. Join us on an urban craft beer quest to taste the best beer on our brewery tour in Perth!
Dates:Sep 4, Oct 3, Nov 7, Dec 5
Time(s):1.30pm
Venue:Multiple venues
Details
Hosted By:Hidden deTours
Ticket Price:$130
Type:Adults Only
Food & Drink:Beer,Food Event
Description
There are great established breweries in the Swan Valley; however, on this beer adventure we head to the industrial warehouses of East Perth, Burswood, West Leederville or Myaree in search of new brews! On our beer tour across Perth, you'll meet the brewmasters or owners as they passionately take you through guided beer tastings and hidden behind the scenes brewery experiences only offered on this beer tour! We visit three exceptional brewpubs and enjoy ample beer tastings and delicious snacks along the way. Breweries include: Heroes and Villains, Blasta Brewing Co., Otherside Brewing Co, The Seasonal Brewing Co, or Bright Tank Brewing Co.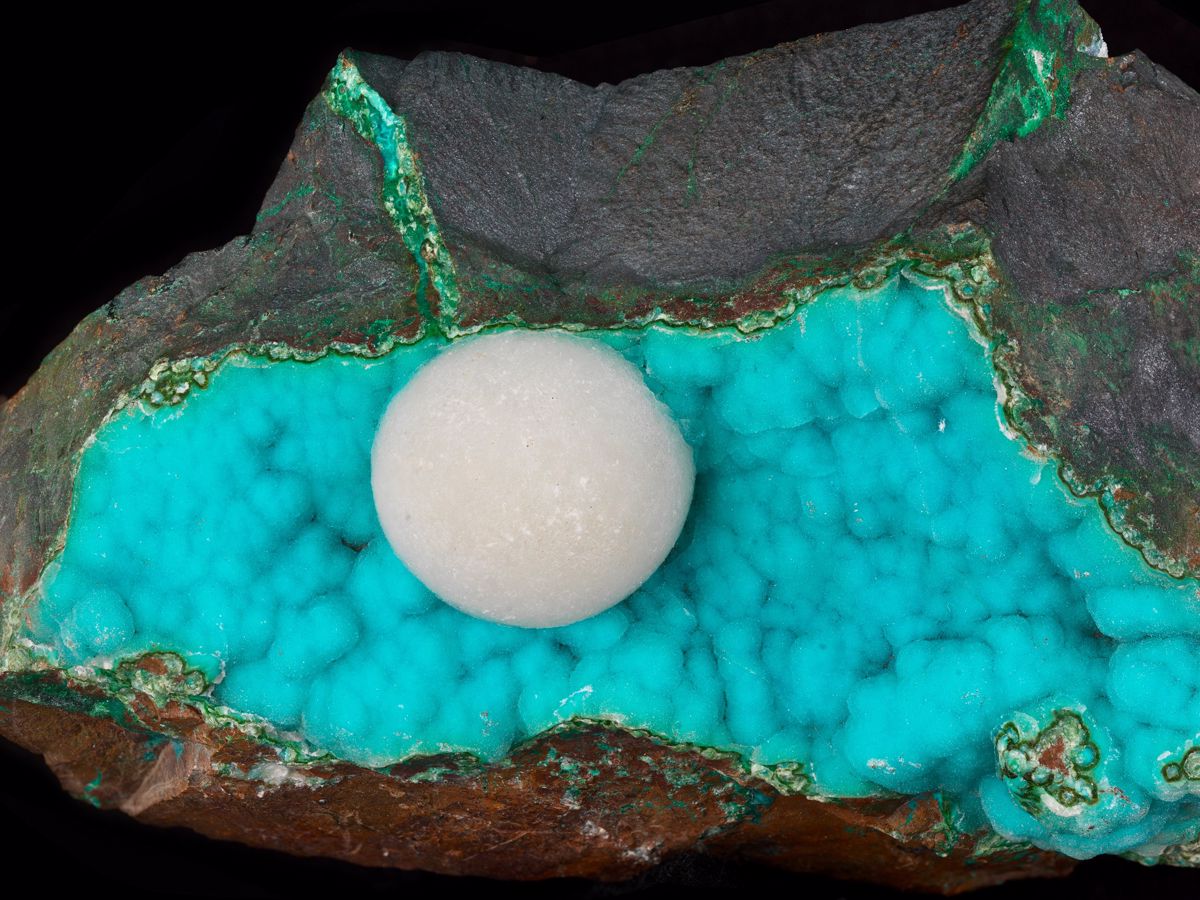 Calling all gem and mineral enthusiasts! The inaugural Perth Gem and Mineral Show (PGMS) is set to showcase many of the wonders that mineral, gem and geoscience communities have to offer.
Dates:Sep 17 - 19
Time(s):https://www.minsocwa.org.au
Venue:Curtin Stadium
Details
Hosted By:Perth Gem and Mineral Show, Mineral Society of Western Australia
Type:Community
Other:Expos,Lectures & Talks,Markets,Science
Description
A special focus will be on Western Australia's mineral heritage and will host a wide audience of collectors, geologists, jewellers, mining professionals, students, hobbyists and commercial dealers. The PGMS committee, through the Mineralogical Society of Western Australia, look forward to sharing this event with you all. This is set to be an interactive show for all ages. Entry is free for under 16s.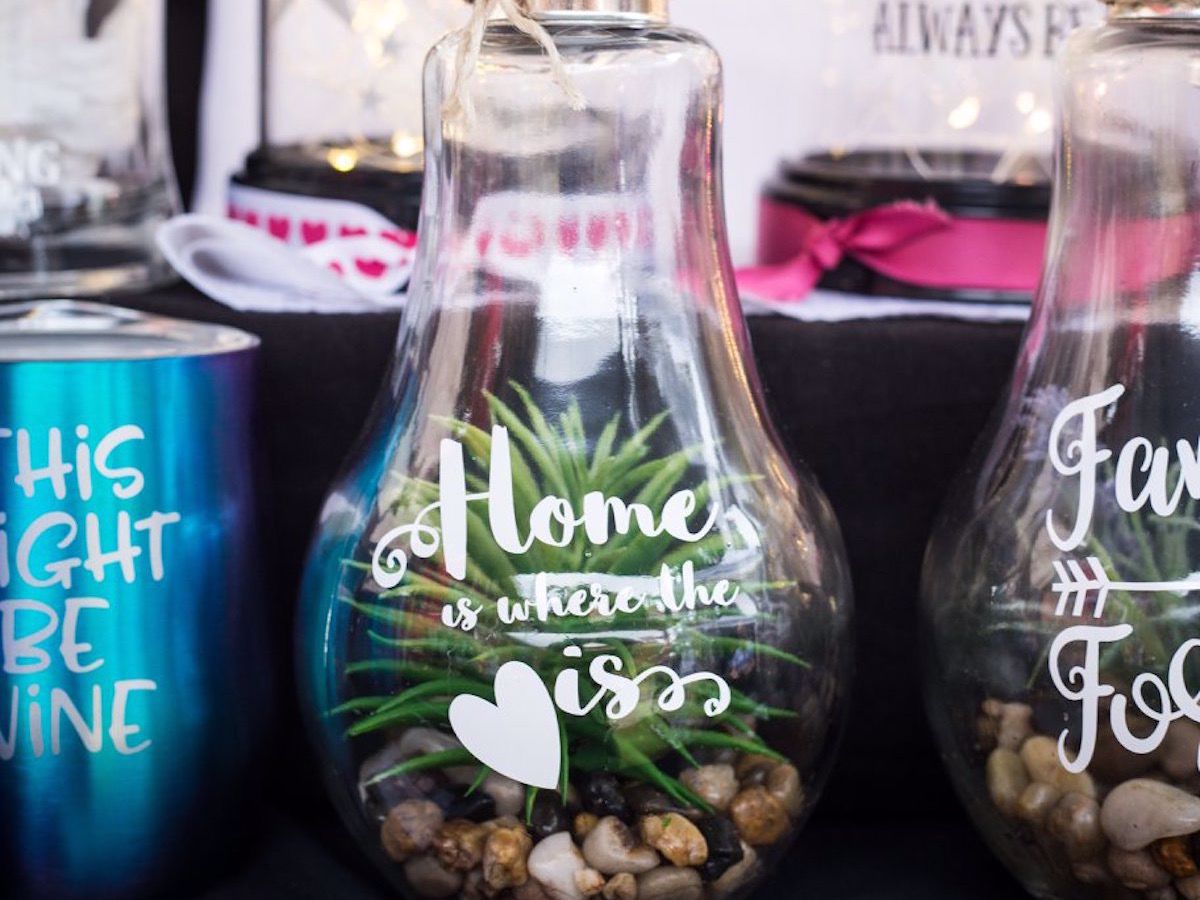 Perth Makers Market is Perth's premier handmade artisan market
Dates:Aug 22, Sep 26, Nov 7 & Dec 19
Time(s):9:30am-3:30pm
Venue:Goolugatup Heathcote
Details
Hosted By:Perth Maker's Market
Type:Free
Other:Markets,Arts & Crafts
Description
Offering high quality handmade crafters from WA an opportunity to sell their goods and a great time for everyone at a family friendly event. With over 180 stalls to browse from, food to keep your tummy happy and kids activities including the fantastic on site pirate ship playground it's going to be a great day out for the whole family. Also on site during the market: - Artist Open Studios - Art Gallery and Museum open - BWG Restaurant (bookings required) - Buskers - Giant Garden Games - Pirate Ship Playground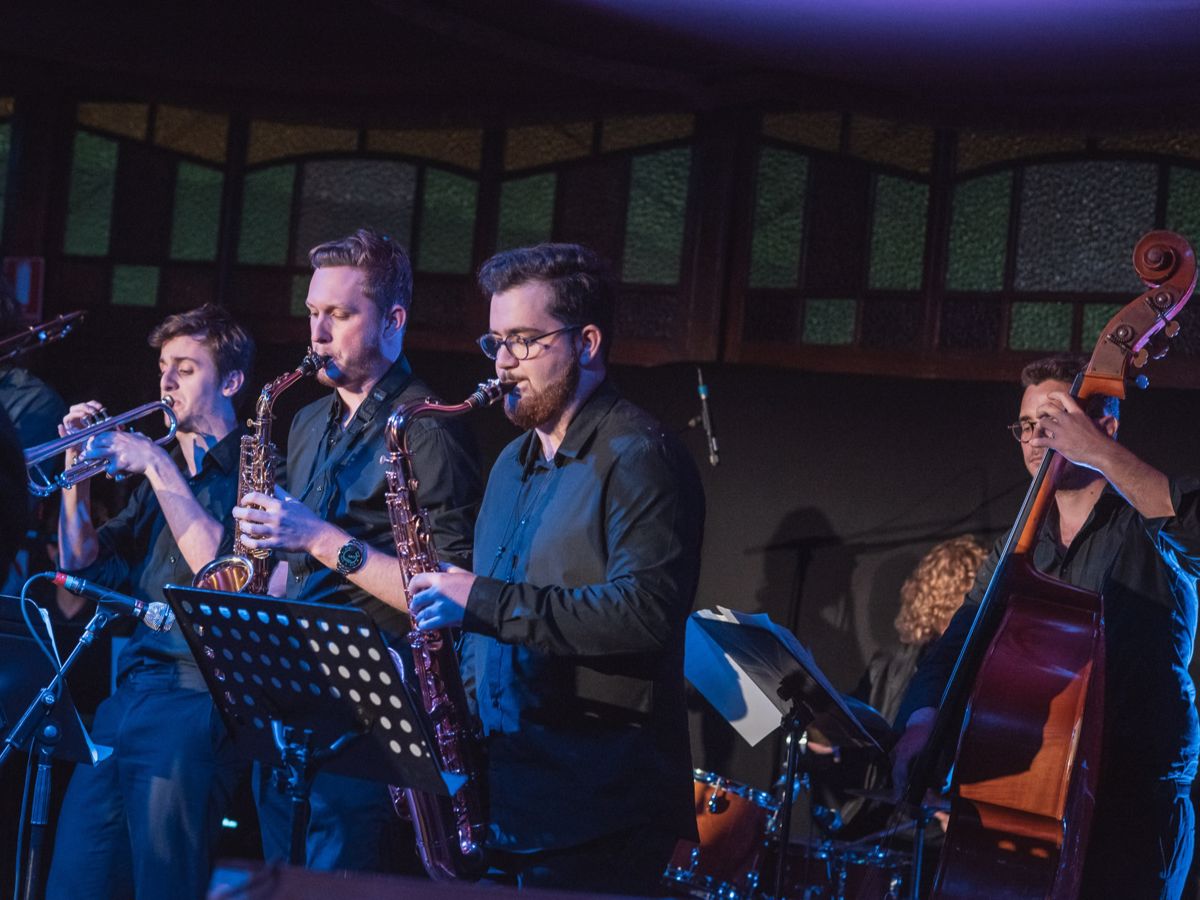 Peruano Canta celebrates the thrilling intersection of contemporary jazz with musical traditions from far-reaching parts of the globe
Dates:Sep 17
Time(s):7.30pm
Venue:The Edith Spiegeltent
Details
Hosted By:WAAPA
Ticket Price:$15 - $20
Music:Jazz
Produced By:WAAPA: WA Academy of Performing Arts
Event Venue:The Edith Spiegeltent
Type:Youth Art / Performance
Description
Drummer/composer Daniel Susnjar and vocalist Victoria Newton bring together the WAAPA Afro-Peruvian Ensemble and the WAAPA Jazz Vocal Ensemble for this special one-time live recording. Expect thrilling ensemble cohesion, infectious rhythms and inspired original music - combining Afro- Peruvian and Jazz musical sensibilities in a unique and exciting manner.
Music Directors: Dr Daniel Susnjar and Victoria Newton
Performed by: WAAPA Afro Peruvian Ensemble and WAAPA Jazz Vocal Ensemble with Daniel Susnjar and Victoria Newton
Bookings open:
20th Jul - Friends
27th Jul - Public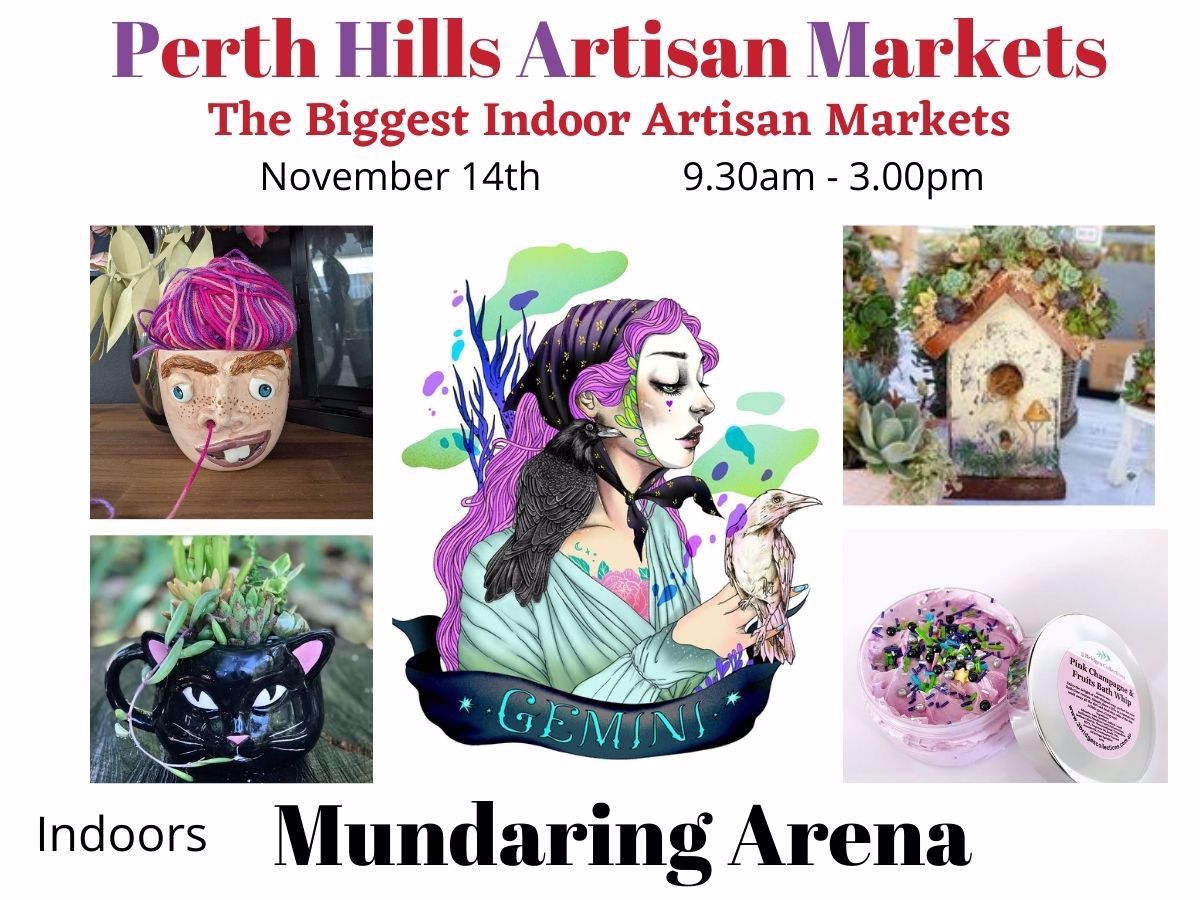 Perth Hills' biggest and best indoor artisan markets.
Dates:Aug 15, Sep 12, Nov 14
Time(s):9.30am to 3.00pm
Venue:Mundaring Arena
Details
Hosted By:Perth Hills Events
Type:Community
Food & Drink:Food Market Events
Other:Arts & Crafts,Markets
Description
The Perth Hills Artisan Markets, Come meet the PHAMily. The place to find gorgeous WA handmade goods. Work from the crafters to the makers, the jam masters, sweet treat makers, the artists, the creatives, and more, the place to hear local buskers, indulge in delicious food.
Enjoy music, food trucks, wine tastings and surprises at every stall. Lets not forget we have MINI PHAMs as well now and so many special mini events on the day. Free face painting from 11am with Vanessa from All About You Face Painting. Great indoor venue out of the heat. Enjoy a fabulous day amongst the hills of Perth. See you all there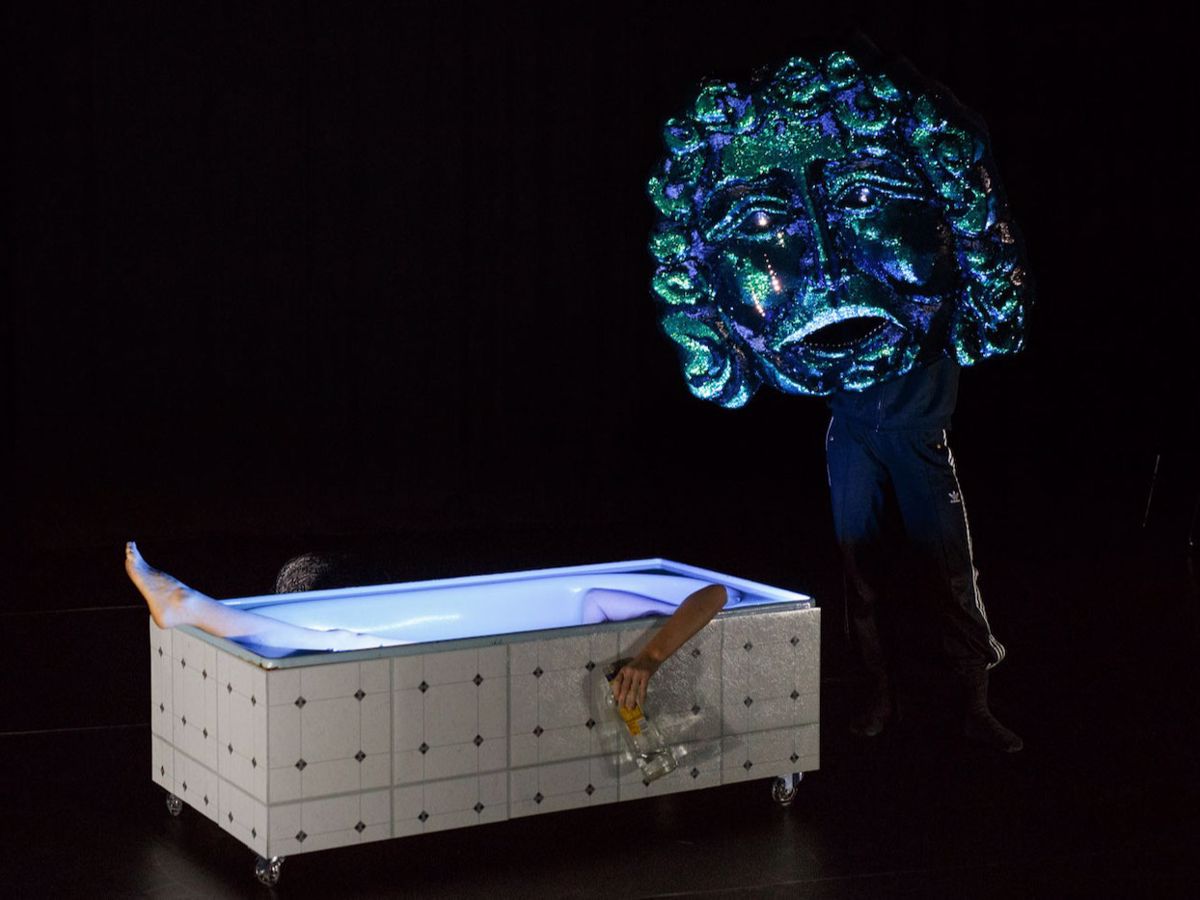 Conjuring fantastical creatures and imagery from the dark recesses of the human mind
Dates:Sep 15-25
Venue:PICA Performance Space
Details
Ticket Price:https://pica.org.au/show/unheimlich/
Art Exhibitions:Sculpture
Event Venue:PICA
Performing Arts:Theatre
Produced By:PICA: Perth Institute of Contemporary Art
Description
UNHEIMLICH is a new performance work by director and Last Great Hunt alum Katt Osborne and multidisciplinary artist Tarryn Gill. Drawing inspiration from her acclaimed Guardians series of sculptural works, Gill has created life-sized sculptural creatures and wearable masks that will be animated and brought to life by an exciting team of Perth's most-established performing artists. UNHEIMLICH, meaning un-homely/uncanny, explores how domestic safe space can become a site of horror for women.
The Ravensthorpe Wildflower Show celebrates and showcases the abundance of floral diversity in the region. A tribute to the rugged and natural beauty of the region, the show continues to inspire amateurs and enthusiasts alike with its depth, breadth and quality of flowers on display.
Dates:Sep 13 - 25
Venue:Ravensthorpe Town Hall
Details
Hosted By:Ravensthorpe Wildflower Show
Type:Community
Festivals:All Festivals
Other:Flowers & Gardens
Description
The Ravensthorpe Wildflower Show brings nature to town in a way that enables tourists, enthusiasts, botanists and locals to enjoy the extraordinary biodiversity in a world class display. Each year, dedicated, qualified and licensed pickers head out to their allotted destinations to gather flowers and deliver them to the herbarium in town. The specimens are then sorted, classified and placed on display. On average approximately 700 different species are featured at the show.